'Kingdom Hearts 3' PC Version Release Date: When Will Sora and Friends Hit Steam?
After years of waiting, Kingdom Hearts 3 is out now on PS4 and Xbox One, but will the concluding chapter in the Dark Seeker Saga come to PC as well? While a PC release for Kingdom Hearts 3 hasn't been announced, there's good reason to believe KH3 will make the jump. And based on previous PC versions of Square Enix titles, we might even be able to pinpoint a reasonable release date window for a Steam version of Kingdom Hearts 3
While the Kingdom Hearts series has released installments on everything from Game Boy Advance to a Japanese-only browser game, the series is most associated with PlayStation—both 2002's Kingdom Hearts and 2005's Kingdom Hearts II were Playstation 2 exclusives. Even remasters like Kingdom Hearts HD 1.5 Remix only ever appeared on PS3 and PS4.
Kingdom Hearts 3 PC Release
Interviewed by Japanese gaming magazine Famitsu in 2017, Kingdom Hearts director Tetsuya Nomura said Kingdom Hearts 3 releases for "other hardware" were a definite possibility. "We will consider all of them after the release of the PS4 and Xbox One versions."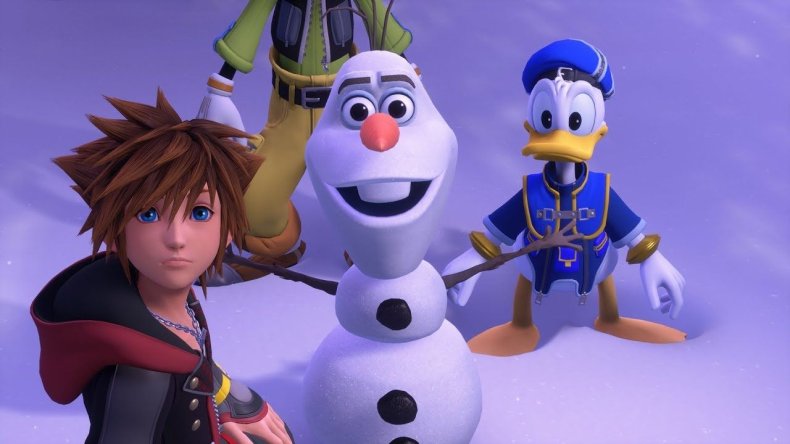 While far from a done deal, Nomura's statement meshes well with the Square Enix approach to PC versions of their console games in recent years. Franchises like the Dragon Quest series began porting to PC after console release, with Square Enix also releasing best-selling PC and mobile versions of classic games like Chrono Trigger and Secret of Mana.
But the best bellwether for gauging the likelihood of a Kingdom Hearts 3 PC version is the Final Fantasy series, which Square Enix began porting to PC with Final Fantasy VII in 1998. Square Enix tends to take two pathways to releasing PC versions of subsequent entries in the series. Some entries were ported to PC quickly—Final Fantasy VIII had less than five months between console and PC releases. Others, including Final Fantasy IX, Final Fantasy X, Final Fantasy XII were remastered and re-released more than a decade after their initial console premieres.
The latest entry, Final Fantasy XV, followed much the same pattern as a presumptive Kingdom Hearts 3 PC version. Within months of the November 2016 PS4 and Xbox One release, Square Enix was offering a similar "we're considering it" response to questions about a PC version. The PC version of Final Fantasy XV came out in March, 2018, so a little over a year after the original console release.
So when it comes to PC versions of Square Enix RPGs like Kingdom Hearts 3, a release date window depends on answers to a few questions. First, will Square Enix release PC versions of Kingdom Hearts 3 (and possibly previous entries in the series)? The answer seems to be a qualified yes. They certainly haven't excluded the possibility and the game's likely sales success bodes well for a PC version.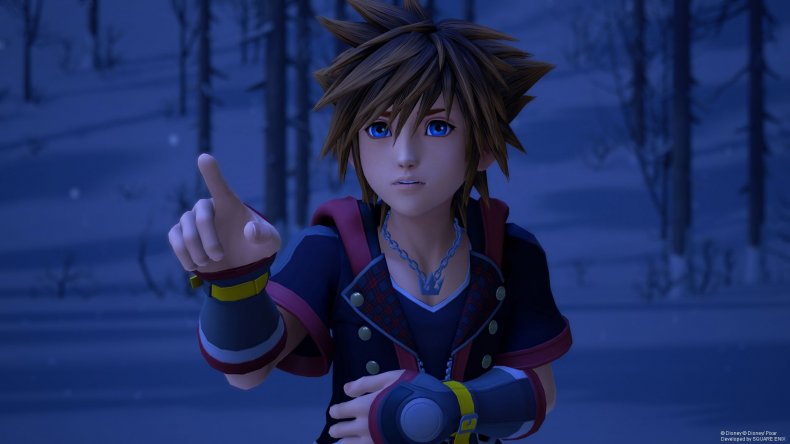 The second question is: are they already working on it, making for a quick PC version turnaround? Here the answers seems to be no, putting Kingdom Hearts 3 on a similar PC release date track as Final Fantasy XV. That would mean we could expect to see Kingdom Hearts 3 come out on PC in the Spring of 2020.
But there's two other considerations that could substantially alter that calculation. Since Kingdom Hearts 3 was developed using the Unreal Engine 4, instead of Square Enix's internal Luminous Studio engine, porting the game to PC might be a lot simpler than it was with Final Fantasy XV. Could that mean Kingdom Hearts 3 makes it to PCs in 2019? Another possibility cuts the other way.
Since Kingdom Hearts and Kingdom Hearts II have only ever seen release on Playstation consoles, it seems likely Square Enix would package a Kingdom Hearts 3 PC release with the previous entries. Even if a port for Kingdom Hearts 3 might be straightforward, a more ambitious Kingdom Hearts PC bundle could mean a longer wait.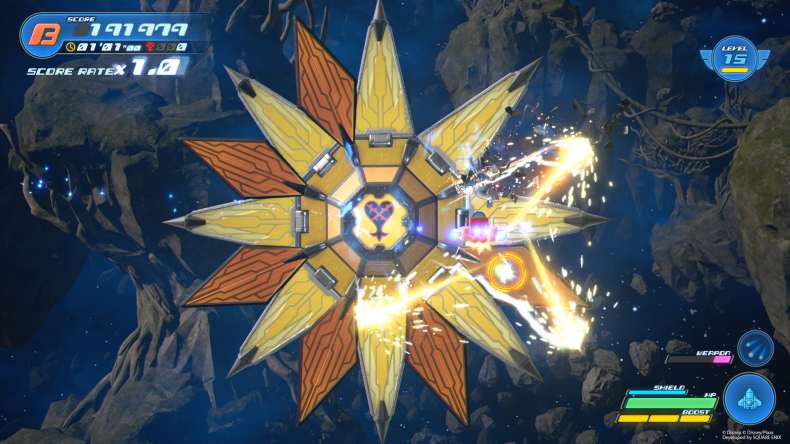 If Kingdom Hearts 3 really is coming to PC—and we think it is—then early 2020 (best guess: Friday, April 24) seems like the most likely release date window. In the meantime, check out our coverage of Kingdom Hearts 3 and decide for yourself whether it might be worth it to pick up the game for PS4 or Xbox One while you wait.