'Kingdom Hearts 3' PS4 Pro Bundle Pre-Orders Live - Where to Buy the Limited-Edition Console
Kingdom Hearts 3 fans have been waiting to buy the game's Limited Edition PS4 Pro console bundle since it was first announced at E3, and now you can finally get one of your very own. As announced via an official PlayStation tweet, pre-orders are live for Sony and GameStop in the U.S. and Europe.
"Defeat the darkness in style with the new Limited Edition Kingdom Hearts 3 PS4 Pro bundle launching Jan. 29," the post reads. That date is, of course, the formally announced release date for Kingdom Hearts 3.
The bundle includes a physical copy of Kingdom Hearts 3 and a specially designed black PS4 Pro console that features iconography from the game on its casing. The included controller is a standard black DualShock 4. The set retails for the regular PS4 Pro price of $399.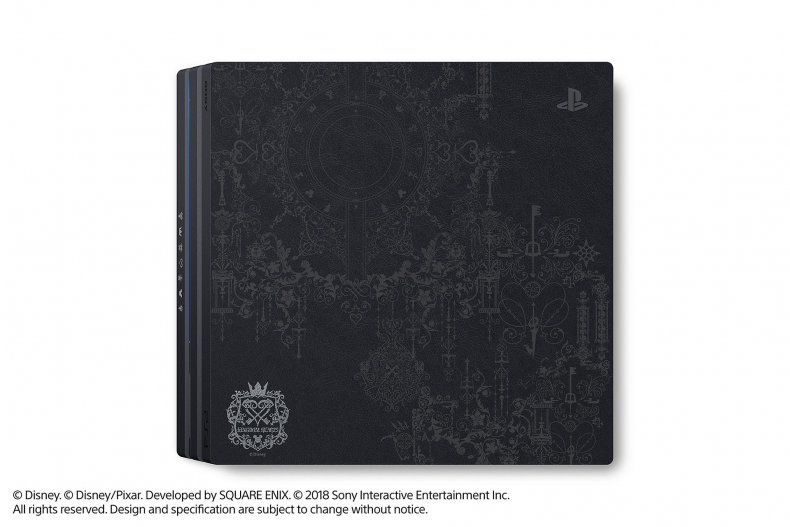 News of the PS4 Pro Bundle arrives during what has been a fairly eventful week for Kingdom Hearts fans. A new cinematic trailer for Kingdom Hearts 3 went live on Monday, debuting the game's Skrillex-composed theme song, "Face My Fears." Just a few hours ago, Square Enix also released a new batch of screenshots confirming Stitch will return as a summon. Capping off the announcements, yet another trailer is planned to release around Dec. 18.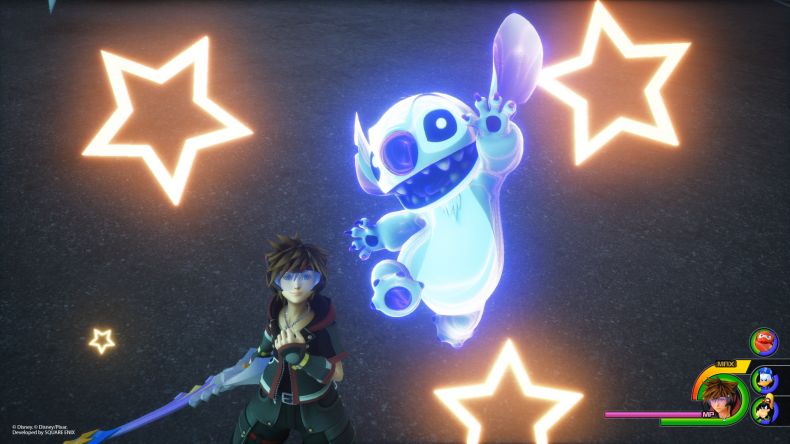 Kingdom Hearts 3 has often been regarded by industry enthusiasts as a game that may never see the light of day. With its release date solidified, an onslaught of trailers and a PS4 Pro bundle on the way, it looks like that skepticism is about to be proven wrong. With the game's E3 2013 announcement now five years in the rearview, the wait is finally coming to an end.
Kingdom Hearts 3 is available Jan. 29 on PS4 and Xbox One.
What are your thoughts on this Kingdom Hearts 3 PS4 Pro Bundle? Do you have your pre-order secured? Tell us in the comments section!