'Kingdom Hearts 3' Release Date News: Official Reveal 'Early June,' Says Director
During a panel for a Kingdom Hearts 3 demo event, director Tetsuya Nomura told reporters that an official release date will be revealed in "early June." He did not clarify if this meant fans should expect the news during the Square Enix press conference on Monday, June 11 or during the kickoff of the Kingdom Hearts orchestra world tour in Los Angeles on Saturday, June 9.
Calling Kingdom Hearts 3 "the biggest project we've ever worked on," Nomura explained that a lot of new info will accompany the release date. This seems to rule out the Kingdom Hearts 3 release date reveal coming via Twitter or Facebook. In fact, Nomura teased that June will be a busy month for the KH3 team.
"Next month we plan to have many types of reveals," he said.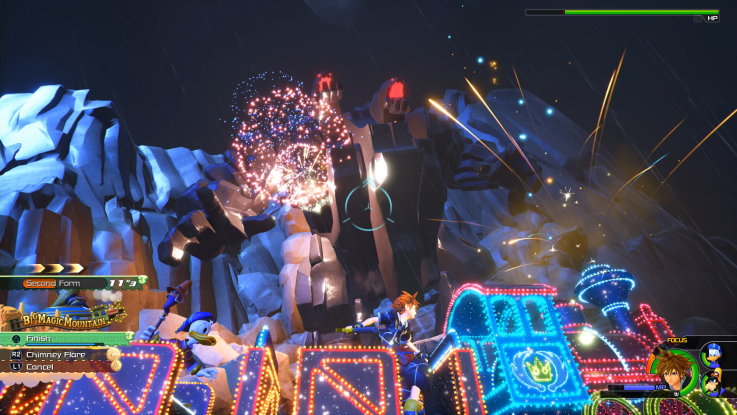 There are a lot of details to discuss, particularly for fans who have been following the Kingdom Hearts 3 development since it began in 2005. New additions in this installment include Sora's ability to wield multiple Keyblades (and switch between them during combat), new "Attractions" attacks which invoke real-world Disney theme park rides and the addition of Pixar-themed worlds and characters, such as Wreck-it Ralph. Co-director Tai Yasue told panel attendees the goal was to introduce new content without breaking from Kingdom Hearts established universe.
"We wanted things to feel like an evolution of what we've done before," he said.
Nomura cited the mobile title Kingdom Hearts Union χ[Cross], the most recent release in the franchise, for the way it foreshadows the story in Kingdom Hearts 3. He explained that KH3 will focus on resolving the fight against Xehanort, but the consequences will be severe.
"Light will be defeated. [Kingdom Hearts 3] will have a darkness to it," he said.
We'll have to wait until early next month to learn more about Kingdom Hearts 3, including its 2018 release date.
Are you excited for KH3? Any wild theories for new characters under the Disney umbrella that might make an appearance? Let us know in the comments!
'Kingdom Hearts 3' Release Date News: Official Reveal 'Early June,' Says Director | Gaming