'Kingdom Hearts 3 Remind' DLC Release Time: When Can I Download on PS4?
Kingdom Hearts 3 Remind is nearly here, so let's recap all the big details you should know in preparation for its release. We'll detail what time it's expected to come out and what you'll get by purchasing or pre-ordering the new DLC expansion.
What time does Kingdom Hearts 3 Remind DLC Release?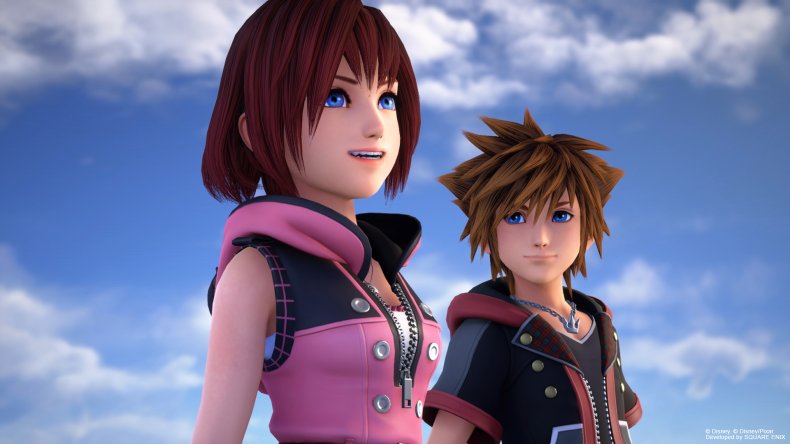 Kingdom Hearts 3 Remind is expected to go live on PS4 around 12 a.m. EST January 23. At that time, those who've preordered the expansion will be able to access it. Otherwise, individual purchases can be made as well.
What about Kingdom Hearts 3 Remind DLC preloads?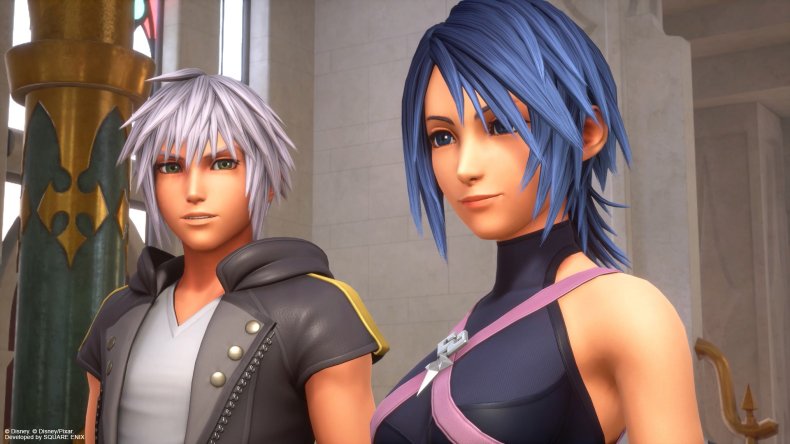 With regard to Remind DLC preloads specifically, there technically aren't traditional preloads for the new content. When you purchase the DLC you'll get a digital key that unlocks the new stuff, but the actual files have already been delivered to all Kingdom Hearts 3 players as part of the newly released 1.09 title update. To be sure you've got everything you may want to follow the steps below, but there shouldn't be a long delay for accessing Remind as long as you update your game.
Automatic updates for Kingdom Hearts 3 may have stopped if it's been a while since you last played the game. To manually fetch the update, highlight the Kingdom Hearts 3 icon and press the Options button. Then select "check for update." You'll be prompted, and the version 1.09 download will start.
To double check your preorder, try this:
Scroll over to your games Library and select Kingdom Hearts 3 Remind. The option to download the DLC should appear.
You can also try going to the Remind PlayStation Store page too. Whatever unlock key you may need can be downloaded straight from there.
What's in the Kingdom Hearts 3 Remind DLC?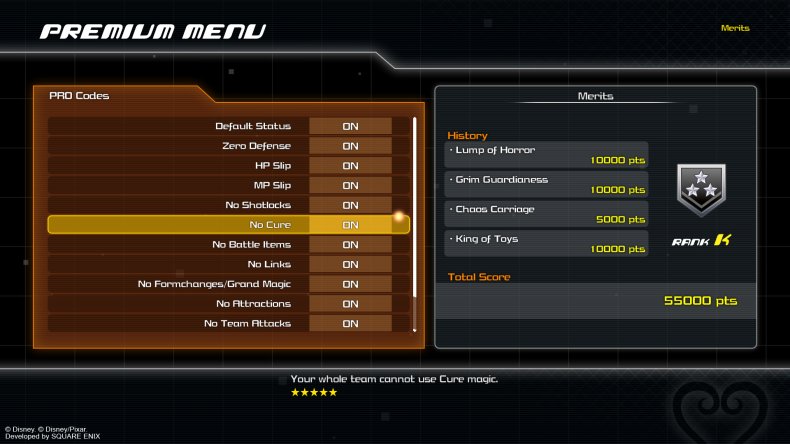 If you're on the fence about purchasing the new Kingdom Hearts 3 DLC, it may help to know what's in it. Alongside the expansion's release date, Square Enix also offered a list of what players can expect with the new offering.
Additional story: Remind
Limitcut episode and 13 boss battles
Secret episode and boss battle
"Data greeting feature"
Slideshow feature for Photo Mode
Premium menu
Diverse difficulty levels and new gameplay challenges
Pre-order bonus: Exclusive theme
Optional Kingdom Hearts 3 concert video + DLC: $39 / Just DLC: $29.
While not mentioned in this roundup, it's worth noting that players will also be able to take control of other characters like Riku and Kairi during the course of the experience. It's not clear if players will be allowed to play through the entire campaign from other perspectives, but we imagine those cameos are probably limited to the new plot. That's all you need to know about the release of Kingdom Hearts 3 Remind.
Kingdom Hearts 3 Remind releases on PS4 January 23 at 12 a.m. EST.
What are your thoughts on Kingdom Hearts 3 Remind based on what we know so far? Are you excited for the DLC? Tell us in the comments section!