'Kingdom Hearts 3' Update 1.10 Fixes Bugs & EZ Codes - Patch Notes
Kingdom Hearts 3 update 1.10 released late Tuesday evening, and the small patch tweaks a few minor aspects of the recently augmented game. Read the full patch notes below courtesy of the in-console menu on PS4.
Kingdom Hearts 3 Update 1.10 Patch Notes
After turning on EZ Codes (Battle Codes) and PRO Codes in the Premium Menu, the number of active codes will appear on-screen during play.
Various issues have been fixed.
In other words, this latest update for Kingdom Hearts 3 is essentially meaningless for those who haven't dug deep into the Remind DLC released last month. After beating the Secret Boss associated with the new content, EZ Codes and Pro Codes are added to the Premium Menu. In most cases these codes will be used to make the game's Critical Mode a bit more manageable by giving players the ability to make Sora more powerful with specific advantages such as one-hit kills. The kicker, however, is that players are still able to unlock the Oathkeeper Keyblade Critical Mode reward even if these codes are turned on.
Get your unlimited Newsweek trial >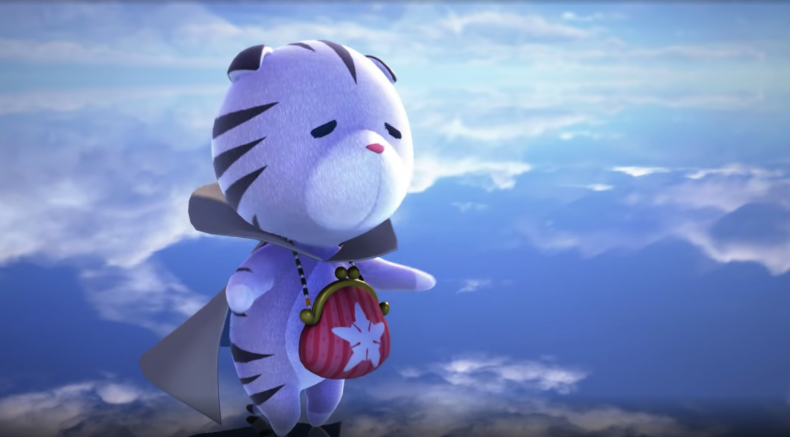 With regard to update 1.10, specifically, then, all it essentially does is display the number of active codes on the screen while you play. This may better help you manage which advantages Sora has during your altered adventure. Not much has been documented about the so-called "various issues," but we imagine most of those boil down to garden-variety bugs in the Remind DLC. Since Remind is the last main piece of content Square is releasing for Kingdom Hearts 3, we don't imagine the alterations will offer much more than that. Of course, considering how sly the Kingdom Hearts development team is known to be with its teases for what's to come, sleuths will still be tearing the files apart in an effort to spot any intentional differences.
Kingdom Hearts 3's Remind DLC is a major piece of story content that traces Sora's journey toward recovering the pieces of Kairi's heart. While the ending of Kingdom Hearts 3 leaves some subjects open to interpretation, the DLC finishes those critical plotlines by letting players see the game's closing act through the perspectives of multiple characters. Since many of its cutscenes are reused, the content is mostly a few different boss rush gauntlets.
Kingdom Hearts 3 is available now on PS4 and Xbox One.
Get your unlimited Newsweek trial >
What are your thoughts on the Remind DLC for Kingdom Hearts 3? Has update 1.10 fixed any of your lingering problems? Tell us in the comments section!
'Kingdom Hearts 3' Update 1.10 Fixes Bugs & EZ Codes - Patch Notes | Newsgeek