'Kingdom Hearts 3' World Leak Suggests 'Jungle Book' Is in the Game
Kingdom Hearts 3 world leaks keep coming, and the latest one is pretty exotic. According to a removed 4chan post copied on the Kingdom Hearts subreddit, The Jungle Book might be the focus of a new trailer set to debut next month.
While we're still not sure what to make of the source material, the news it implies is pretty interesting. The post mentions that Jungle Book will be one of two classic Disney-themed worlds featured in the game. Based on the alleged assets the author of the post has received, items in the world's design include ruins, a throne, a village, rocks and a large Tarzan-style tree.
The leak also contains details about how the Jungle Book world functions inside Kingdom Hearts 3's larger plot. Its story allegedly takes place during the timeline of the animated film, starting with Baloo and Bagheera being swarmed by Heartless. Mowgli, meanwhile, has already been captured by King Louie. Outside the arc of the world itself, Pete and Maleficent arrive in search of a mysterious "black box" and a lost Organization XIII member.
Sora enters the fray with no visible transformations, and he's described as a "man cub" by his new animal friends. Baloo joins the fight alongside Donald and Goofy as a permanent party member, while Bagheera, Louie, Shere Khan and Shanti serve as additional characters. There are also brief mentions of rhythm-based mini-games, a wooden keyblade and a climactic boss battle against Kaa the snake.
Thankfully, it won't be too long before fans can determine the validity of these wild claims for themselves. The source suggests a trailer for the world is expected to debut in early April alongside our first glimpses of new Athletic Flow forms. Beyond The Jungle Book, the new Kingdom Hearts 3 clip also reportedly features new footage of the Monsters, Inc. and Hercules environments.
There are many reasons this rumor should be viewed with skepticism. Not only is 4chan a dubious source for leaks, but the post offers no concrete evidence to support its claims. When the Monsters, Inc. world accurately leaked last December, gamers were privy to a collection of very convincing screenshots as proof. Nothing of the sort has been offered in this case.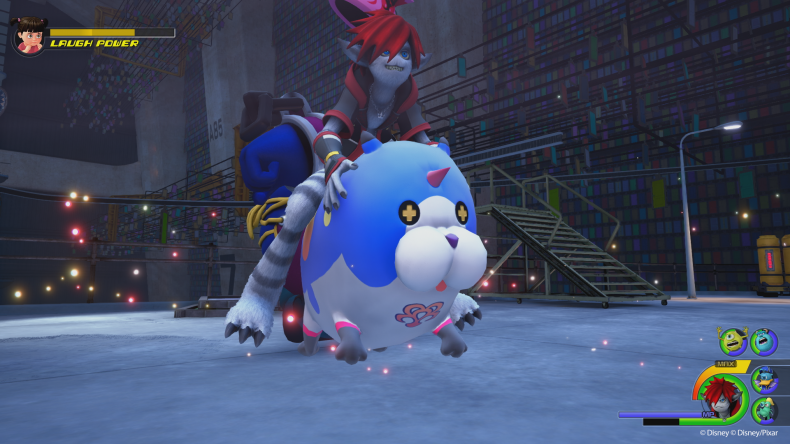 We also generally question the likelihood of a world reveal in April as well. With June's E3 showcase just a few months away, we imagine Square Enix would want to save the bulk of its big Kingdom Hearts 3 news for the show. While it's not unprecedented for game developers to make substantial announcements outside of trade shows, all prior Kingdom Hearts 3 world reveals have occurred during major events.
All things considered, while this info seems likely to be false, Kingdom Hearts fans love any and all speculation about the next game's possible worlds. Everything listed here is a worthy topic of discussion, but we wouldn't take it as gospel.
Kingdom Hearts 3 is expected to release on PS4 and Xbox One in 2018.
What are your thoughts on this latest world leak? Will The Jungle Book be in Kingdom Hearts 3? Tell us in the comments section!