'The Kingkiller Chronicle' Book 3, Movie and TV Show Release Date: Everything We Expect in 2019
The Wise Man's Fear, the second book in the three-part Kingkiller Chronicle, was released in 2011, a few months before the publication date for A Dance with Dragons, the most recent book in the A Song of Ice and Fire series (the basis for Game of Thrones). So when it comes to highly anticipated fantasy series, fans of author Patrick Rothfuss, not George R.R. Martin, have had the longer wait.
In The Kingkiller Chronicle the bard Kvothe tells the story of his life (each novel a single day of recounting) from the tavern where he lives in self-imposed exile, under an assumed name. In the first two books of the Chronicle we've learned of Kvothe's studies at a university of magic, his entanglements with the non-human Fae and troubles in both high and low society, as he's pinched between Vintish nobles and Imre loansharks. But we've yet to learn why he lives incognito and whether Kvothe found his vengeance against the seven deadly beings known as The Chandrian who killed his family long ago. We don't even know what king this kingkiller has killed. Will 2019 bring answers, and an end to our long vigil?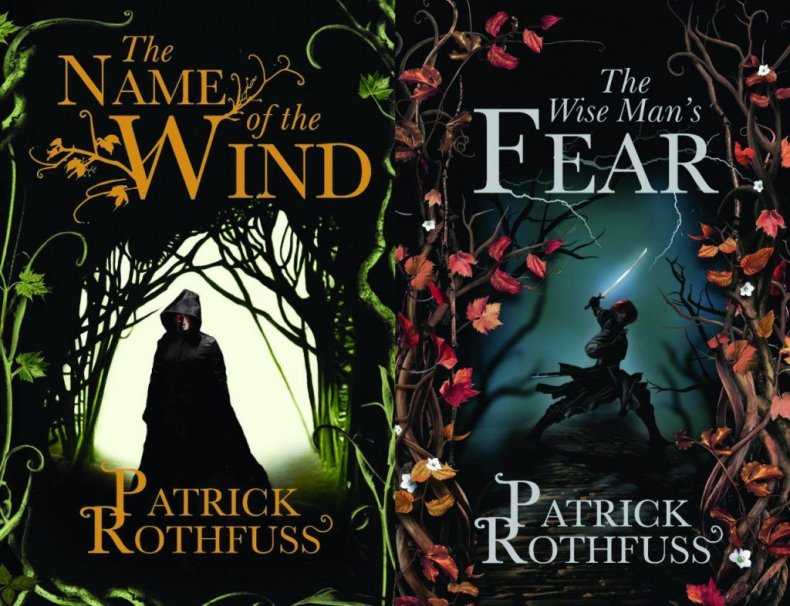 We're not not just waiting for The Doors of Stone—the title for Book 3 in Rothfuss' Chronicle—but also an expanded universe of adaptations and new material, with both a Kingkiller Chronicle movie and TV series on the horizon. Maybe even a video game. With a whole new year before us, it's time to check in on what's in store for The Kingkiller Chronicle and what we might finally get our hands on in 2019.
The Kingkiller Chronicle Book 3 Release Date
Rothfuss has maintained a consistent line when it comes to the release date for Book 3 in The Kingkiller Chronicle, which will conclude the trilogy begun in his debut novel, The Name of the Wind, all the way back in 2007: don't ask about Book 3.
"If I knew when it was going to be out, I would have already announced it on social media," Rothfuss said at PAX West in Seattle.
But all indications are that the writing is going well. Rothfuss has a full draft of the novel and has been rewriting substantially for some time.
"Not everything functions in a straight line," Rothfuss said in a 2017 Twitch livestream, comparing Book 3 to a car under repair. "I took it apart… the entire manifold has been disassembled and it's been sitting next to it."
The fact is, not even Rothfuss himself can be certain whether The Doors of Stone will be ready for 2019, but he seems confident that the concluding book in his trilogy is coming together. His retweet of fan art hoping for Kvothe's return in 2019 suggest he's as hopeful about the prospect as the rest of us:
The Kingkiller Chronicle Movie Release: What We Know
Unlike the constant drip of Star Wars and Game of Thrones set leaks, script leaks, costume leaks, art leaks and spreadable rumors, little is known about the state of The Kingkiller Chronicle movie. It almost certainly won't be out in theaters in 2019. Lionsgate hasn't released so much as a casting announcement, let alone a teaser trailer. Most of what's known about the movie has come from Rothfuss himself, even as he's practiced a deliberate vagueness.
"There's a TV show and a movie 'in development,'" Rothfuss told PAX West. "That's a phrase I was told I can use because it means anything."
Mostly, Rothfuss has talked about his working relationship with Lin-Manuel Miranda, executive producer for both the movie and Showtime TV series, or, as Rothfuss describes him, "consultant slash resident music-er and president of the Don't-Fuck-It-Up Committee."
Asked at a Q&A whether he had heard any of the music Miranda has written for Kvothe, a talented lute player, Rothfuss said, "Yes. Next Question."
There's still no official confirmation whether or not Sam Raimi will direct, as Variety reported In January of 2018.
"Raimi is right now talking with us about the movie," Rothfuss told PAX West in September 2018. "When he does a thing, he does it all as the thing that it should be. Anyone who has seen Evil Dead, Evil Dead knew what it was and was that 1000 percent. And that shouldn't be Kingkiller, but If he could figure out what Kingkiller is and do that there, that would be awesome. He came in the room and he asked me six hours of questions."
In December, an anonymous source told ScienceFiction.com that Raimi was no longer attached.
The Kingkiller Chronicle TV Show Release: What We Know
The Kingkiller Chronicle TV series is about as mysterious as the movie. In addition to Miranda's involvement, the Showtime series has a showrunner: John Rogers, co-creator of Leverage and The Player. Rogers has alluded to the show's progress a handful of times on Twitter.
With a writer's room and directors assembled, The Kingkiller Chronicle TV show is a far likelier bet for 2019 than the movie. Our guess: we'll get a trailer for the TV series in 2019, with an early 2020 premiere date.
The Kingkiller Chronicle: What To Do Before The Doors of Stone
One of the greatest aspects of The Kingkiller Chronicle, which doubles as an explanation for the lengthy writing process, is its intricacy. Remember Rothfuss' analogy for Book 3 as a car engine? With so many moving pieces, all interacting across three books, the release date for The Doors of Stone isn't just an event, but also a deadline. When we finally get an official release date, a countdown begins: will you be ready to absorb the third day in Kvothe's retelling of his life?
"There are things in Name of the Wind you can't understand until you've read Wise Man's Fear. There's things in both of those books you won't be able to understand until you read Doors of Stone," Rothfuss said at New York Comic Con. "That's the way I wrote them very deliberately, and it makes for a very long-lasting reading experience. If you read my books only once, you kind of miss most of them."
What Comes After The Kingkiller Chronicle Book 3?
Rothfuss has, at various times, contemplated all sorts of spin-offs, novellas and side-projects for either the characters or the world of The Kingkiller Chronicle. Some are obvious jokes, like the Name of the Wind lunch box he described at New York Comic Con: "Name of the Lunch."
Others are downright plausible. It wouldn't be wise to expect a Kingkiller Chronicle video game anytime soon, but Rothfuss has made his interest clear, even contributing writing to games like Torment: Tide of Numenera as practice.
"I learned about collaborating and writing video games, which is part of the reason why I took that particular gig. Because I want to be good at writing video games for when I get a chance to do, maybe, a Kingkiller one." Rothfuss told PAX West, his tone emphasizing that a Kingkiller Chronicle video game is, so far, purely hypothetical.
But Rothfuss' most concrete plans are reserved for readers. The most likely release after The Doors of Stone is The Tale of Laniel Young-Again, a story set more than a hundred years before The Name of the Wind in the world of Temerant. Originally intended as a novella, similar to The Slow Regard of Silent Things (which follows what a Kingkiller Chronicle character is up to during the events of The Wise Man's Fear), The Tale of Laniel Young-Again soon sprawled to more than 100,000 words. Rothfuss shelved the book to focus more on The Doors of Stone.
Rothfuss also described another book he'd like to write, pulling from the wisdom of the Ademre, the sword masters who train Kvothe in The Wise Man's Fear. "The Ademre have their, I don't want to call it their sacred text, but they do have their nine and 90 tales, the stories that all Ademre know and illustrate certain things about their lives. I've thought of writing that book, that series of very small, almost parables or zen koans, but I have a lot of irons in the fire and I don't know how interested people would be in a series of esoteric stories based in a tertiary part of my fantasy world," Rothfuss told Emerald City Comic Con in Seattle. "It probably will happen eventually."
Whether or not the book of Ademre teachings or The Tale of Laniel Young-Again see the light of day, Rothfuss is definitely not done with the world of The Kingkiller Chronicle . "I am an author who has tricked you into reading a trilogy that is a million-word prologue," Rothfuss said at the same convention.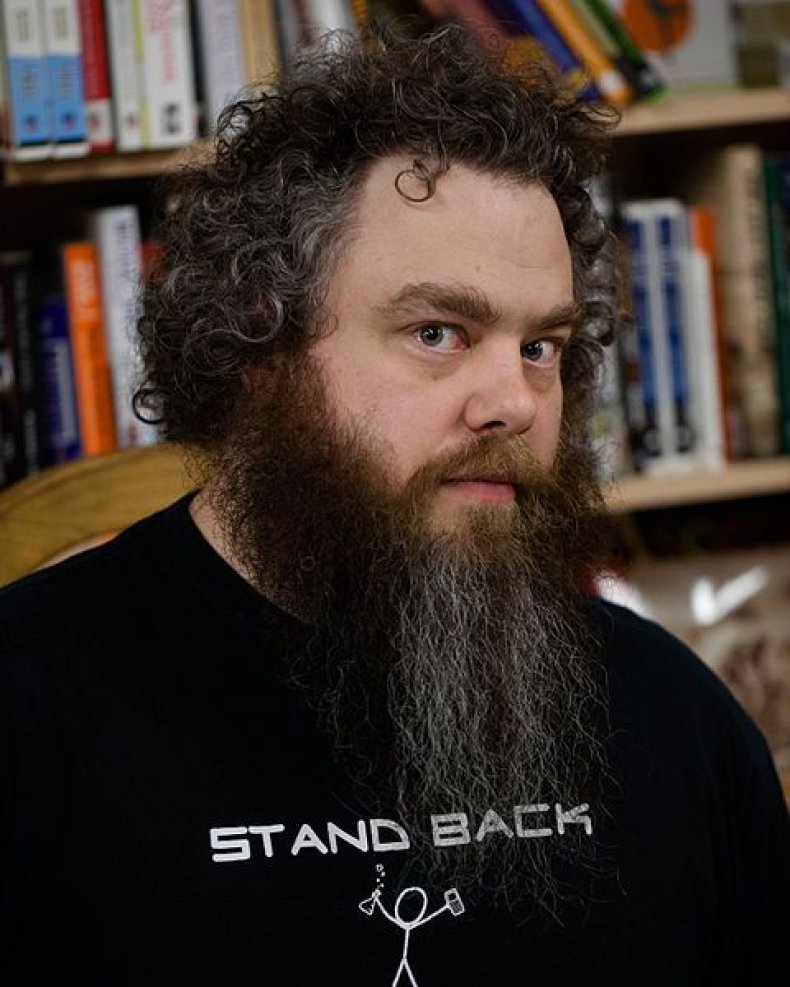 There are hints throughout The Kingkiller Chronicle that Kvothe's adventures have had terrible consequences. Wars and famines ravage the Four Corners of Civilization, while giant spiders attack villages.
"All of this is my fault," Kvothe confesses. "The scrael, the war. All my fault."
After The Kingkiller Chronicle, an even larger story will open up.
"Book 3 closes this arc of the story. Book 3 will not be the final book in the world." Rothfuss said in a YouTube Q&A. " It always really broke my heart when you read a book set in a world… and then the author is like, 'welp, see ya.'"
While far from certain, this might well be the year Rothfuss brings his Kingkiller Chronicle to a close. We might even get a glimpse of the TV show. But whatever happens in 2019, readers can be sure that we'll be adventuring in Temerant for years beyond The Doors of Stone.