How 'The Kingkiller Chronicle' Book 3 Is Like Public Sex, According to Author Patrick Rothfuss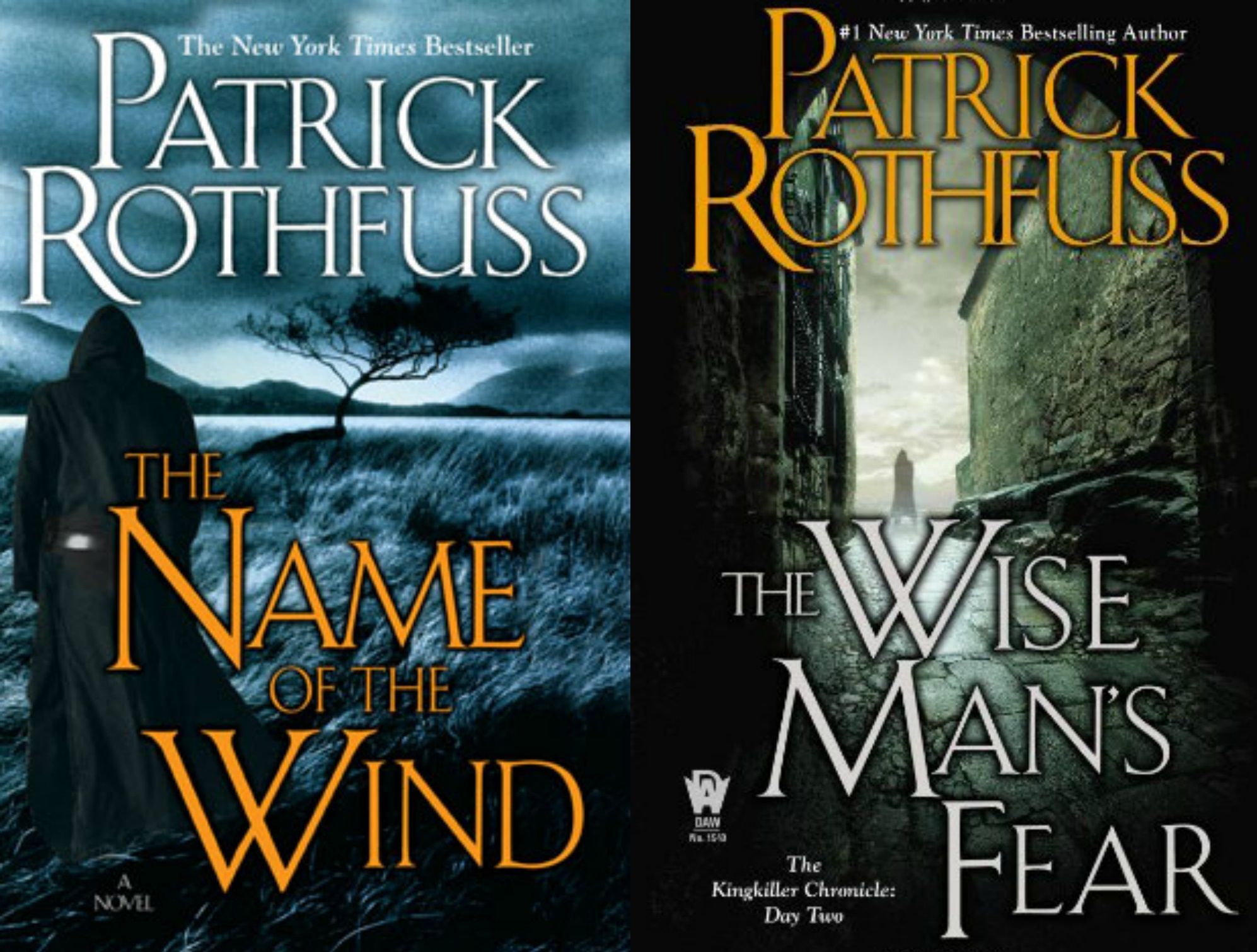 While there have been recent developments on upcoming movie and TV adaptations of the Kingkiller Chronicle series — including the possibility of Sam Raimi directing the Lin-Manuel Miranda-produced adaptation of The Name of the Wind — updates on the release date for Book 3 in the popular fantasy series have been scarce. For the most part, Kingkiller Chronicle author Patrick Rothfuss has stuck to the answer posted to his FAQ page: "When there is news about book 3, I will pass it along. I don't glean joy from withholding information; when there's news, I'll tell you."
But while a release date for Book 3, a sequel to The Name of the Wind and The Wise Man's Fear tentatively titled The Doors of Stone, hasn't yet been announced, recent author tour stops and Rothfuss' penchant for volubility have provided several updates on the pressures of the writing process and his approach toward the book's completion. Dick pics and public sex have something to do with it.
Appearing at PAX South, "An Evening with Pat Rothfuss" opened with audience chaos after a heckler shouted "When is your next book coming out?" interrupting the author and prompting boos at the top of Rothfuss' Q&A.
Rothfuss' reaction speaks almost as large as his lengthy response:
Rothfuss took the shouted question more as a joking provocation than genuine. Rather than answering head-on, Rothfuss instead tackled what he called the "subtext to this question," wondering aloud, "How do I avoid being an asshole?" before launching into a parable about a dick pic joke gone wrong.
"The moral of the story isn't 'Don't hassle me about Book 3,' because that would be kind of self-serving and whatever, I'll take those hits. But let's view this in a larger social context and say 'If you think that somebody might get hassled over something, referencing it is not a joke and it's not nice for them and it's not fun," Rothfuss said. "Let's try to be as gracious as possible."
"This isn't funny at all, is it? I got preachy right away," Rothfuss said at the end of his story, before closing the topic with some ironic hassling of his own. "Deal with it, you're in my fucking Q&A. I will make you better human beings if you don't want to, you lazy, corpulent, pasty geeks."
But despite clarifying his displeasure with the constant questions about the Kingkiller Chronicle Book 3 release date, Rothfuss did end up sharing some insights into The Doors of Stone writing process, analogizing it to public sex.
"I went from 14 years of writing something just purely for the fuck-it-all joy of the experience in my heart. And then I got published. And then my publisher is like 'Okay, right, and now we need that other book.' And it's really hard to do something because you're supposed to if you're used to doing it because you like to," Rothfuss said. "Some people are looking at me like, 'That doesn't make any sense, if you like to do it just for fun. If you get paid for it and people want you to do it, isn't that better?' That's a really reasonable way to think, but let me dissuade you from that."
He painted a vivid portrait. "Imagine coming up here right now, on this sturdy table, with the person of your choice and just going to, right? And you'll be paid a speaker's fee, well, not a speaker's fee…" Rothfuss said. "Can you feel the horror rising?"
"That's the difference. Something you get used to doing in the privacy of your own home, late at night, frequently by yourself. And then suddenly you have to do it, like, right now. And it better be as good as before. It changes your whole mindset," he said. "Do you think, maybe, if you really got up here, you might have trouble producing your third book on the schedule you were accustomed to?"
Rothfuss also spoke about continued work on The Kingkiller Chronicle while aboard a cruise ship as a featured guest at JoCo Cruise. "My writing process is super non-linear," he told cruise goers, promising much more to come from the world of Temerant, far beyond Book 3 and Kvothe's journey throughout The Kingkiller Chronicle trilogy.
"I want to write stories in this world forever," Rothfuss said. "At the end of Lord of the Rings, the world is used up by the story. And so, there's actually a little clue in there, when Kvothe's dad was talking about the story of Lanre, he says, 'Sit and listen, for I will tell a story, the story of a man.' And that's what this is. This is one person's story. And he's an interesting person and he has interesting events in his life. But at the end of that he won't be like 'Welp, I know everything there is to know about this world.' No, man, you don't know anything about this world yet. You have so many little corners. There's a lot. There's a lot about this world I have not managed to bring in and I want to tell stories there forever.