'Kingkiller Chronicle' Book 3 Is 'Moving Forward' But Not Fast Says Author Patrick Rothfuss
The Kingkiller Chronicle author Patrick Rothfuss gave an update on both the Kingkiller TV show and his progress on Book 3 in the bestselling fantasy series, The Doors of Stone, during an interview for The Barnes & Noble Podcast.
While Rothfuss has long been reluctant to discuss any potential release dates for Book 3 of The Kingkiller Chronicle—"I never talk about deadlines anymore. I say, 'When it's ready I will bring it to you,' and until then, trust that I am working," Rothfuss said during the podcast interview—he did describe how the writing process is proceeding.
"Kingkiller, my work on the books, is—again, it might seem strange for people to hear—but nobody laments the lack of tangible progress more than me, in terms of the next Kingkiller book," Rothfuss said. "But things are moving forward, if not fast—again I've never promised fast, ever since I knew what I was good at professionally. I made promises very early on in interviews where I'm like 'Yeah, I'm going to do these books one a year.' But I was an idiot. I had just been published for like two months, I had no idea what I was talking about."
Rothfuss described how he finished his first draft for the entire Kingkiller Chronicle trilogy in the year 2000, about seven years before the publication of the first book in the series, The Name of the Wind (followed in 2011 by The Wise Man's Fear). But while he had the skeleton of a complete narrative, The Kingkiller Chronicle has changed substantially since. Rothfuss said his first draft was missing a third of the characters eventually introduced in The Name of the Wind, describing the original version as "a book you would not have liked, because it was just discernibly bad."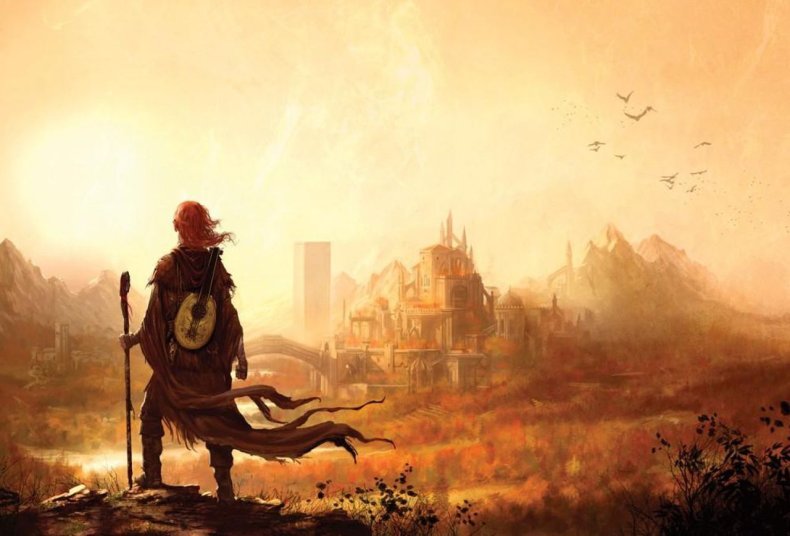 "But I am moving forward," Rothfuss told B&N's blog editor Joel Cunningham. "More importantly, I'm finally getting my life sorted out so that I can go back and approach my writing and my craft with the joy that I used to feel back in the day, when I was just an idiot kid playing D&D or working on my unpublishable fantasy novel."
Rothfuss also talked about his satisfaction with the team assembled for the TV adaptation of The Kingkiller Chronicle coming to Showtime. "The TV show is always sort of a source of unexpected delight," Rothfuss said. "I have such respect for the writers' room that they've put together, really genuinely lovely people."
Rothfuss appeared on the B&N podcast to promote the trade paperback release of his four issue comic book miniseries Rick and Morty vs. Dungeons & Dragons, co-authored with Jim Zub, with art from Troy Little.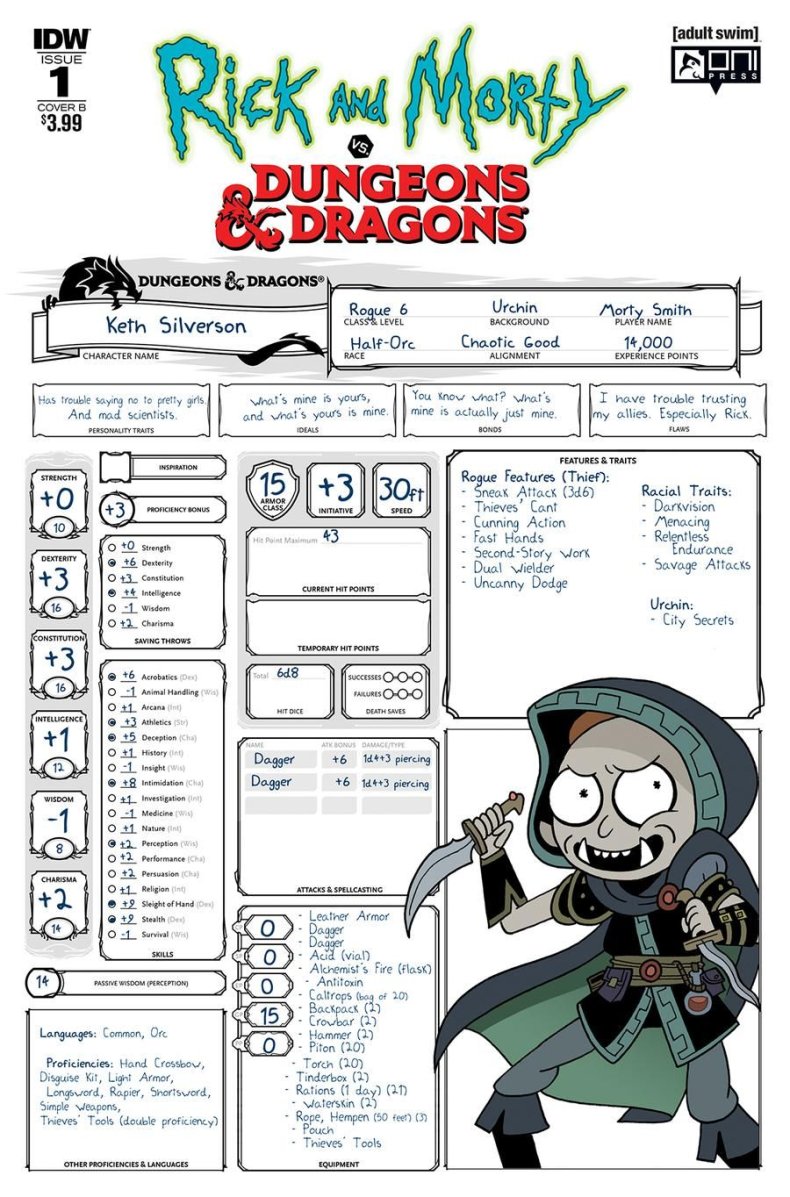 Rothfuss described pursuing the project, in part, to teach him how to collaborate. "Working on my books, I'm a team of one," Rothfuss said. "As I try to work with Hollywood on the adaptation of my books, I really want to learn how to be a good collaborator on multi-creator projects."
Rothfuss went on to say the project "lit a fire under" his own pursuits, including a comic book adaptation of a story from The Kingkiller Chronicle's deep past with artist Nate Taylor. "I wasn't at the helm of this project and there were a few times when notes would come back and they were like, 'No, you can't make this joke,' or 'No, we don't want to do this,' or 'No, you can't have the extra page,' or 'No, we can't portray things in this way'—and that rankles me because I'm used to steering my own ship."
On the podcast, Rothfuss also described what he's learned from Dungeons & Dragons. "It really does help you understand, especially the more and more you play, you start to understand certain issues with narrative and character. If you play a lot of role playing games you realize pretty quickly every player is looking for something different out of the experience," Rothfuss said. "Ultimately what that leads to is a really deep and complex understanding of audience and that's the root of being a successful author in my opinion."
The Kingkiller Chronicle Book 3 doesn't yet have a release date, but Rothfuss' latest interview suggests progress is being made.