'The King's Man' Release Date, Trailer, Cast, Plot: When 'Kingsman 3' Is Out
The King's Man released its latest trailer in mid-June, its first promo since the Kingsman prequel's release date was pushed back. The trailer showcased the all-star cast, which includes Ralph Fiennes, Gemma Arterton, Daniel Bruhl, Tom Hollander and Rhys Ifans as Rasputin, who are all involved in a plot set in the early 20th century.
When is The King's Man out?
As confirmed by The King's Man trailer, the third movie in the Kingsman franchise (after The Secret Service in 2014 and The Golden Circle in 2017) will be coming to cinemas on September 18.
This release date is the third the movie has been given. Originally it was set for November 2019 before being moved to Valentine's Day. However, the Disney acquisition of 20th Century Fox led to Kingsman 3 being pushed back again to the fall.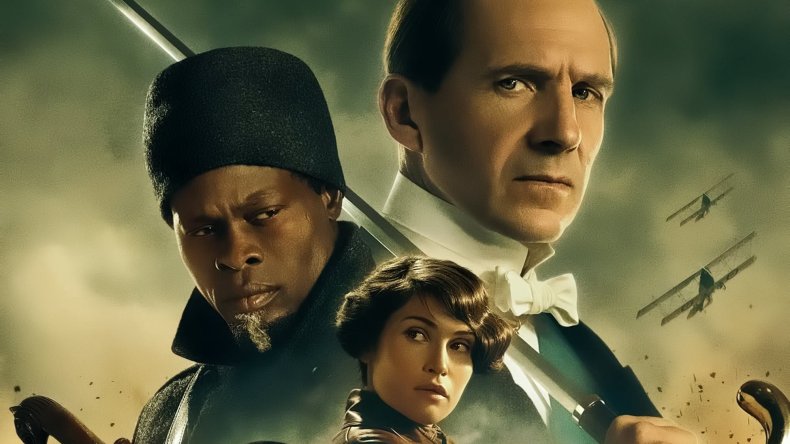 Who is in the cast of The King's Man?
The movie is a prequel to the previous two films, set 100 years before the events of Kingsman: The Secret Service. Replacing Colin Firth as the leader of the private spy agency is The Grand Budapest Hotel's Ralph Fiennes as the Duke of Oxford.
In the place of Taron Egerton in the role of the young man brought into the spy agency is Harris Dickinson, last seen playing the prince in Maleficent: Mistress of Evil. He and Fiennes can be seen in the most recent The King's Man trailer alongside Gemma Arterton as northern agent Polly, Daniel Brühl as a villainous German, Tom Hollander in the triple role of British King George V, German Kaiser Wilhelm II and Russian Tsar Nicholas II and Rhys Ifans as "Russia's greatest love machine," Rasputin. Game of Thrones' Charles Dance, meanwhile, appeared in a previous trailer for the film.
Though they do not appear in the trailer, also starring in the movie are Kick Ass' Aaron Taylor-Johnson, The Devil Wears Prada star Stanley Tucci and Gavin & Stacey's Alison Steadman.
What will happen in The King's Man?
The official plot synopsis reads: "As a collection of history's worst tyrants and criminal masterminds gather to plot a war to wipe out millions, one man and his protégé must race against time to stop them."
Speaking to Empire, director Matthew Vaughan said of the movie's link to the Kingsman universe: "It's definitely got moments when we're in the Kingsman universe. But if you think about what X-Men: First Class was to X-Men, that's probably what The King's Man is to Kingsman: The Secret Service. There are tropes that are similar, but we haven't got any of the same characters, which gives us more creative freedom."
The King's Man is coming to cinemas on Friday, September 18.