Manchester City Wants a Bayern Munich Prospect for £50 Million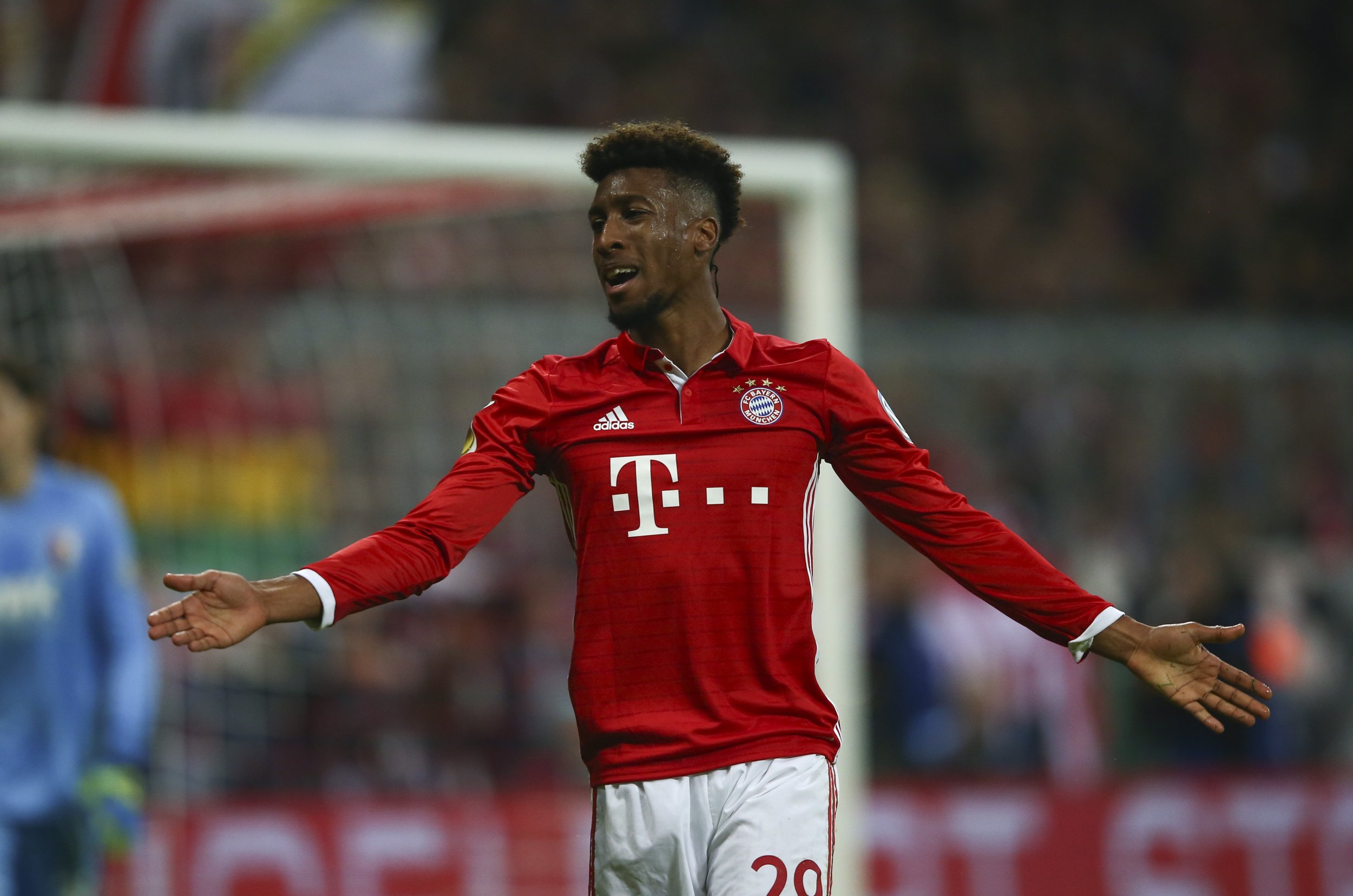 Kingsley Coman only signed for Bayern Munich from Juventus last week, but already, according to a report, Manchester City wants to take him to the Premier League.
Coman, 20, a slippery-fast France international winger, is regarded as one of the more luminous prospects of his generation, even in a French developmental system crammed with talent.
But modern football's transfer market can appear, on occasion, almost as fast-moving as its commodities. According to The Times, City manager Pep Guardiola still wants to sign Coman this summer.
It makes sense considering that Guardiola featured Coman fairly heavily during his time coaching Bayern, while the Bundesliga club's current head coach, Carlo Ancelotti, is reported to be "indifferent" to the player.
And, it would make sense for Bayern. The transfer fee from Juventus was £18 million; City, though, would have to pay £40 to £50 million were Bayern to flip Coman this summer.
That's a chunk of change for someone only just out of his teenage years. But City has a record under Guardiola of spending huge on youth. In the summer of 2016 it bought Leroy Sane, the 21-year-old Germany international winger, from Schalke for an initial £37 million.
Guardiola wants to make City younger, quicker and more dynamic in attack. But — if Coman and Sane before him are deals to go by — the project won't be a cheap one.