Kinzinger Blasts Fellow GOP Congressman Madison Cawthorn, Says 'Nobody Is Afraid' of Him
Representative Adam Kinzinger called out one of his fellow GOP congressmen on social media Tuesday.
The Illinois congressman, in response to Colorado GOP Representative Lauren Boebert, tweeted, "Trust me here, nobody is afraid of Madison [Cawthorn]. Unless you're a rotted out tree (seriously google that people). Literally you have all built your skills/intimidation up in your own head."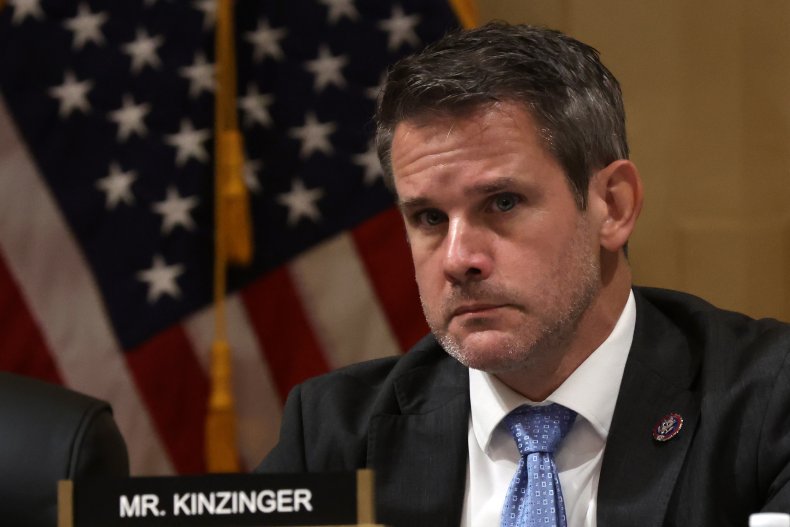 Boebert's original message said, "Rachel Maddow is terrified of debating Madison Cawthorn. They know they can't win when faced with conservative ideas, so they have to keep their sad echo chamber going." The tweet came after a senior producer for MSNBC's The Rachel Maddow Show mistakenly copied a member of Cawthorn's team on an email.
The email reportedly followed a discussion at MSNBC about getting a comment from the North Carolina congressman after a group of voters filed a candidacy challenge with North Carolina's State Board of Elections. The voters were seeking to keep the first-term congressman from appearing on the 2022 ballot in the state's 13th Congressional District. Cawthorn now represents the 11th District.
The group's challenge said that Cawthorn's filing to run for the 13th District seat violated a constitutional amendment from the Civil War era. The amendment states that no one who has "engaged in insurrection or rebellion" against the United States may serve in Congress. Cawthorn was a guest speaker at the "Save America Rally" in Washington, which took place the morning of January 6, 2021, before the assault on the U.S. Capitol.
The email from the MNSBC producer reportedly said, "We don't have a relationship with his office and between you and me are a little worried that if we did inquire he might ask to come on and explain. I know that is highly doubtful, but don't want to take that risk."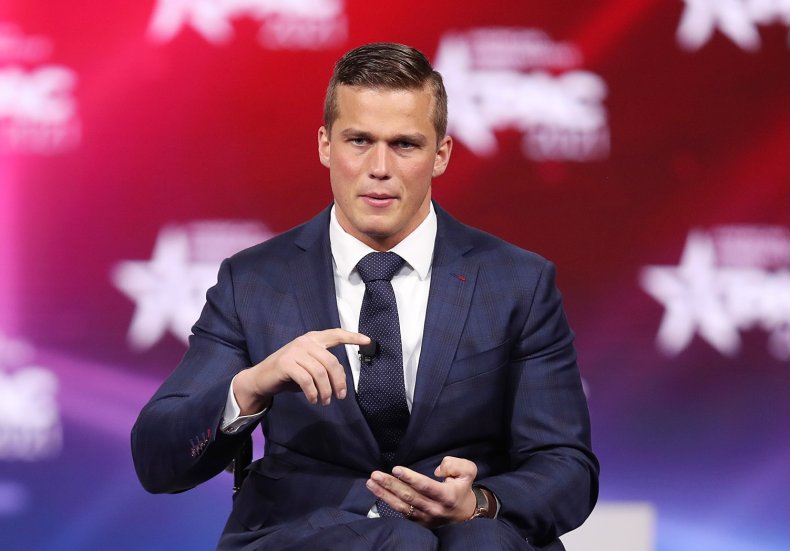 After the email was mistakenly sent to a member of Cawthorn's team, the congressman went on to mock MSNBC, sharing a link to a Fox News story with the message "@Whoopsies @MSNBC!" After his initial message and link about the MSNBC email, the congressman retweeted several posts about the story, including Boebert's message, to which Kinzinger responded.
Newsweek reached out to Cawthorn's office for comment on Kinzinger's remarks but did not get a response before publication.
Kinzinger has been a frequent critic of his party, calling out members publicly, including former President Donald Trump and his false claims about a rigged 2020 election.
Kinzinger, along with Wyoming Representative Liz Cheney, is one of two GOP members serving on the House's January 6 select committee, which is investigating last year's deadly riot at the U.S. Capitol.
Back in October, Kinzinger announced that he would not seek reelection in 2022. At the time, the six-term congressman said, "If I ever thought it was time to move on from Congress, I would, and that time is now."