Anne Douglas, the wife of the late Kirk Douglas, has died at the age of 102, a year after her husband passed away last February at 103.
Married for 66 years, the couple's love story was highly celebrated and immortalized in their enduring love letters.
"Anne was more than a stepmother, and never 'wicked,'" actor and stepson Michael Douglas said in a statement following Anne Douglas' death on Thursday. "She brought out the best in all of us, especially our father. Dad would never have had the career he did without Anne's support and partnership. Catherine and I and the children adored her; she will always be in our hearts." (per Variety)
Anne Buydens and Kirk met in 1953 when he offered her a job as his publicist while in Paris to film Act of Love.
Their early days of courtship are said to have taken persistence on the part of the Spartacus actor but they ended up tying the knot in Las Vegas in May 1954.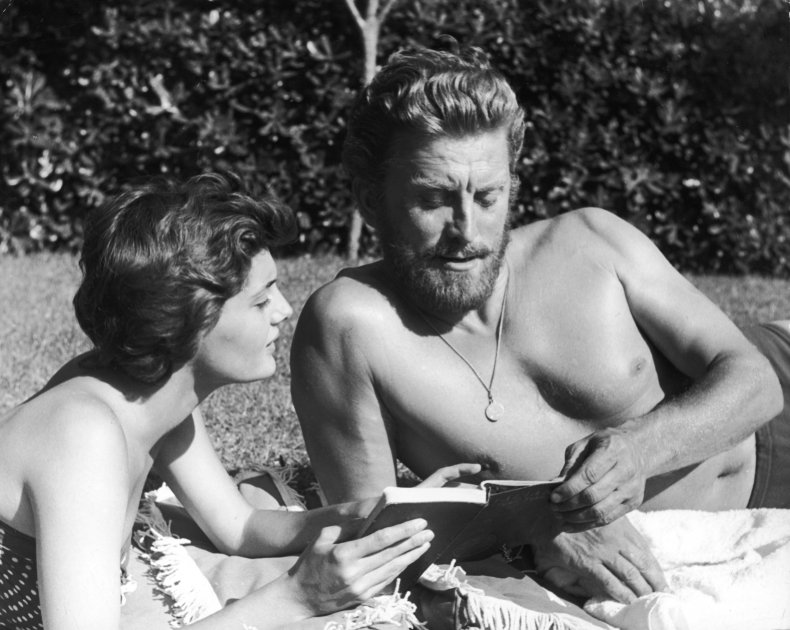 In 2017, the couple wrote a joint autobiography on how their love conquered many obstacles titled Kirk and Anne: Letters of Love, Laughter, and a Lifetime in Hollywood.
The book contains several candid letters the couple sent each other during their courtship and marriage.
"Darling," Kirk wrote when they were dating, after a fight. "I have a feeling you're not coming back tonight. I hope I'm wrong! It's been a bad day for me and probably a worse one for you ... but I hope that you are here to read this and that I find you when I get back. Suddenly it seems stupid that I am going to dinner without you—Because believe it or not I love you!"
In another letter, following a period of separation, Anne wrote: "My Darling, Every moment we spent together is still so very much alive. I am awfully lonely without you. Sweetheart, write to me, call me, come over. I want to be close to you. I want to be loved and loved—and loved again! Please, I need it. A."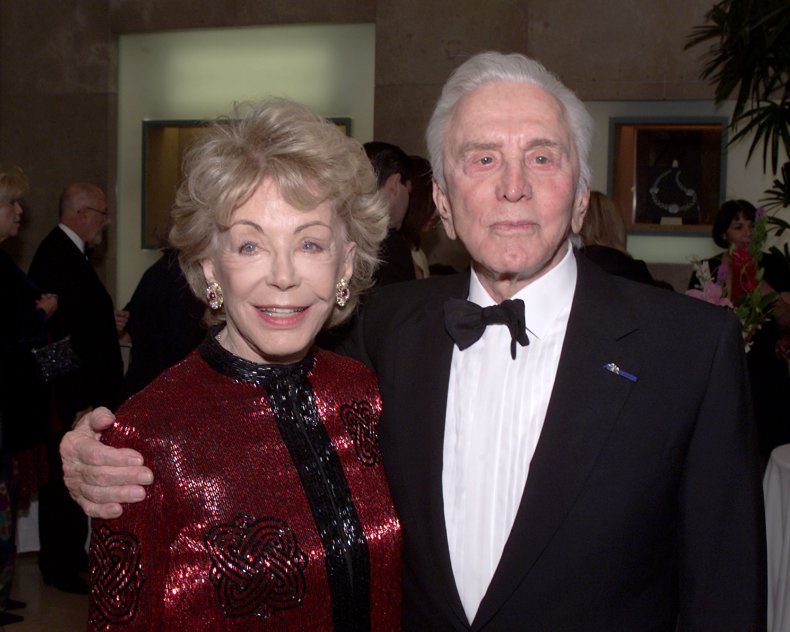 Before they were engaged and Anne moved to America, Kirk wrote: "Darling. Now more than ever do I need the love you might hold in your heart for me. To say I miss you seems so inadequate. I have been dating very little . . . Come to me, Darling. My heart is empty and I need you near. K."
After their wedding in Las Vegas, Anne wrote: "Darling Isidor! [His real name] Mon cheri, are we really married? I can't realize it. How did I do this?
"Do you think God felt that I really deserved you and that He wanted to give me the greatest gift you can give a woman—the man she loves with all her heart?
"Because, my Darling, I really, sincerely have the most wonderful feelings for you and I want so much to make you happy! I have so many more words to tell you this again and again that I hope it will take our lifetime before you get tired of it! Stolz."
Douglas is survived by children Peter, Michael and Joel and daughters-in-law Catherine and Lisa, as well as grandchildren Cameron, Dylan, Carys, Kelsey, Tyler, Jason and Ryan and great-grandchildren Lua Izzy and Ryder and a sister, Merle Werbke.