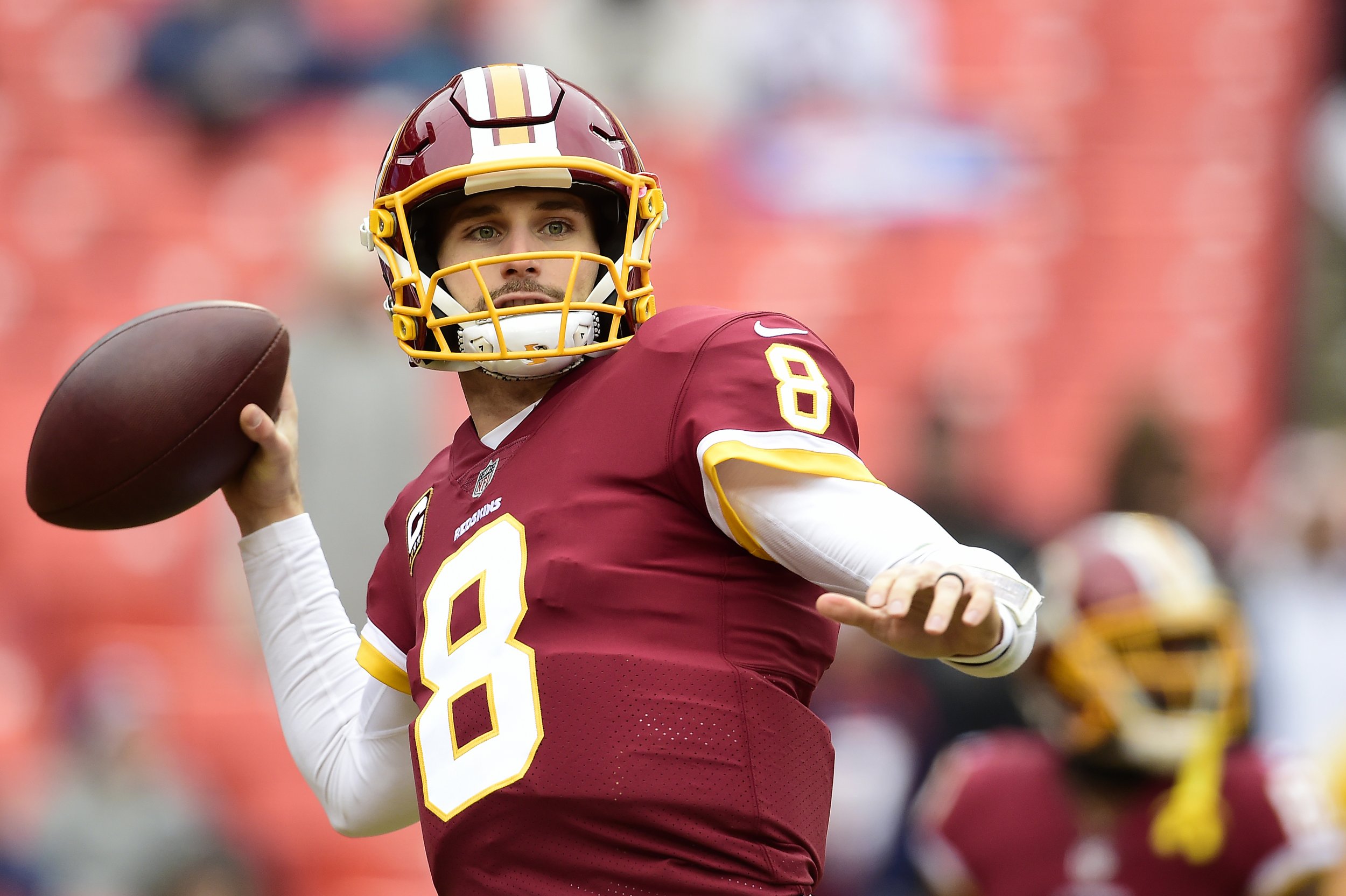 The deadline for NFL teams to franchise-tag their players has passed and the NFL free agency window is just a week away.
Kirk Cousins is arguably the pick of this year's free agent class, with the Denver Broncos, New York Jets, Minnesota Vikings and Cleveland Browns all reportedly vying for the quarterback's signature.
The 29-year-old has so far been non-committal over his future but invited his Twitter followers to offer suggestions over what his next destination should be.
Predictably, he was not left wanting, as users put forward a variety of possible destinations:
Jets fan @NickSpano echoed Woody's stance, reassuring Cousins that "massive amount of cap space, three picks in the top 49 and a young and talented roster" where all available at the MetLife Stadium.
Exciting as that might sound not everyone seemed sold on New York and some went as far as weighing up all the possible options to spare Cousins the trouble of doing some research himself.
"Minnesota is way too cold for the kids to play outside in winter," wrote @mholli40.
"Arizona is way too hot in the summer. New York is not the life style you want for your kids. From one dad to another, @Broncos seem the only logical choice."
The Twitter user was not the only suggesting the quarterback should join the Broncos, which last week reportedly made the Illinois native their number one target.
The race to sign Cousins has polarized attention in the NFL, with conflicting reports suggesting each of the four franchises interested in the Washington Redskins quarterback could have an ace up their sleeves. The Jets and the Browns have by far the largest space in terms of salary cap, while the Vikings could guarantee Cousins the immediate success he craves.
Although players can't officially sign deals until March 14, teams will be allowed to speak to free agents and their representatives from two days earlier.
Uncommon Knowledge
Newsweek is committed to challenging conventional wisdom and finding connections in the search for common ground.
Newsweek is committed to challenging conventional wisdom and finding connections in the search for common ground.
About the writer
Dan Cancian is currently a reporter for Newsweek based in London, England. Prior to joining Newsweek in January 2018, he was a news and business reporter at International Business Times UK. Dan has also written for The Guardian and The Observer.