Kirk Cousins's Tweet About LeBron James and Miami Gets Very Angry Response from Minnesota Vikings Fans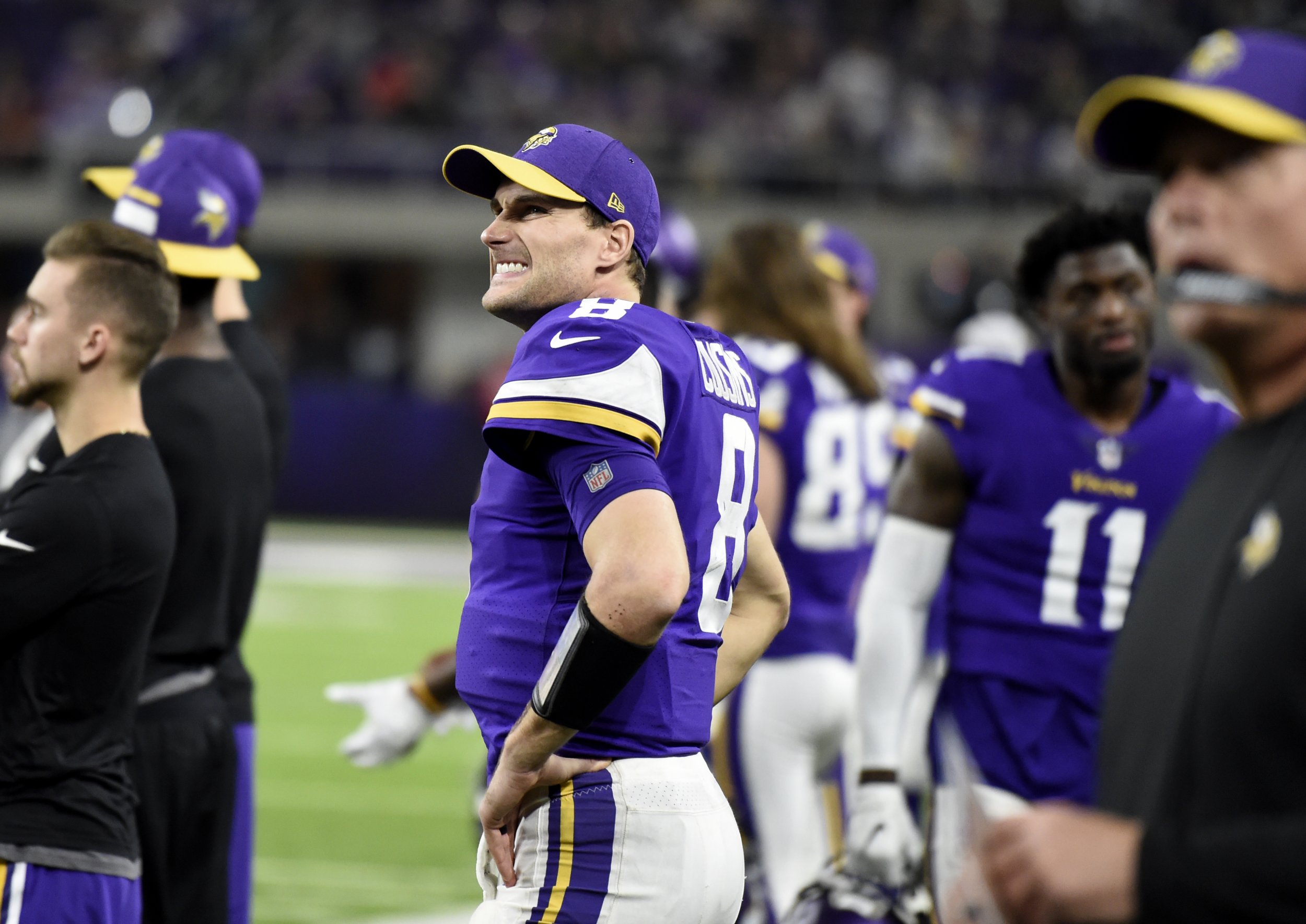 The NFL season might be over, but Kirk Cousins has still managed to draw the ire of Minnesota Vikings fans. The Vikings quarterback's actions on the field had nothing to do with the reaction either, as it all stemmed from a tweet about LeBron James.
"In 2010, I was mad @KingJames for leaving Cleveland," Cousins tweeted on Monday night, referencing LeBron's famous decision to swap the Cleveland Cavaliers for the Miami Heat. "But I've been in Miami for a total of 5 mins and now I totally understand."
While the tweet looked innocent enough, it did not take long for Cousins to receive a series of piqued responses from Minnesotans and Vikings fans.
The 30-year-old was probably simply praising Miami's notoriously good weather rather than implying anything more sinister. That said, while Minneapolis isn't a tropical destination, Cousins hails from Illinois so he should be used to the cold weather.
Twitter being Twitter, people were quick to point out that if Cousins were to follow LeBron's example and leave for Miami himself, few would be disappointed.
The former Michigan State student arrived in Minnesota with high hopes last offseason after signing a three-year, fully guaranteed $84 million contract, which at the time made him the highest paid player on a per-year basis in the history of the NFL.
Cousins was considered the missing piece for a Vikings team that had lost the NFC Conference Championship in 2017, but Minnesota regressed with him under center. The Vikings struggled throughout the season and finished with an 8-7-1 record for the season, missing the playoffs.
The former Washington Redskins quarterback threw a career-high 30 touchdown passes and his 4,298 passing yards were the second-highest in his career.
In fairness to him, in a follow-up tweet Cousins acknowledged his initial comment could have been misinterpreted and appeared to laugh it off.
Whether Cousins really is considering moving to Miami remains to be seen. Florida might offer a much better climate than Minnesota but his chances of success are unlikely to improve dramatically with the Dolphins.
Despite winning its first three games, Miami finished 7-9 last season. While that was enough to finish second in the AFC East behind the New England Patriots, the Dolphins never stood a chance of securing a wildcard spot in the playoffs.
Earlier this month, the Miami Herald reported the franchise was considering cutting ties with Ryan Tannehill. Should that be the case, the Dolphins would have a quarterback vacancy to fill and, perhaps, might be tempted to lure Cousins away from Minnesota's cold.