Kirsten Gillibrand's 'Democracy Dollars' Campaign Finance Reform Program More Effective if Mandatory: Professor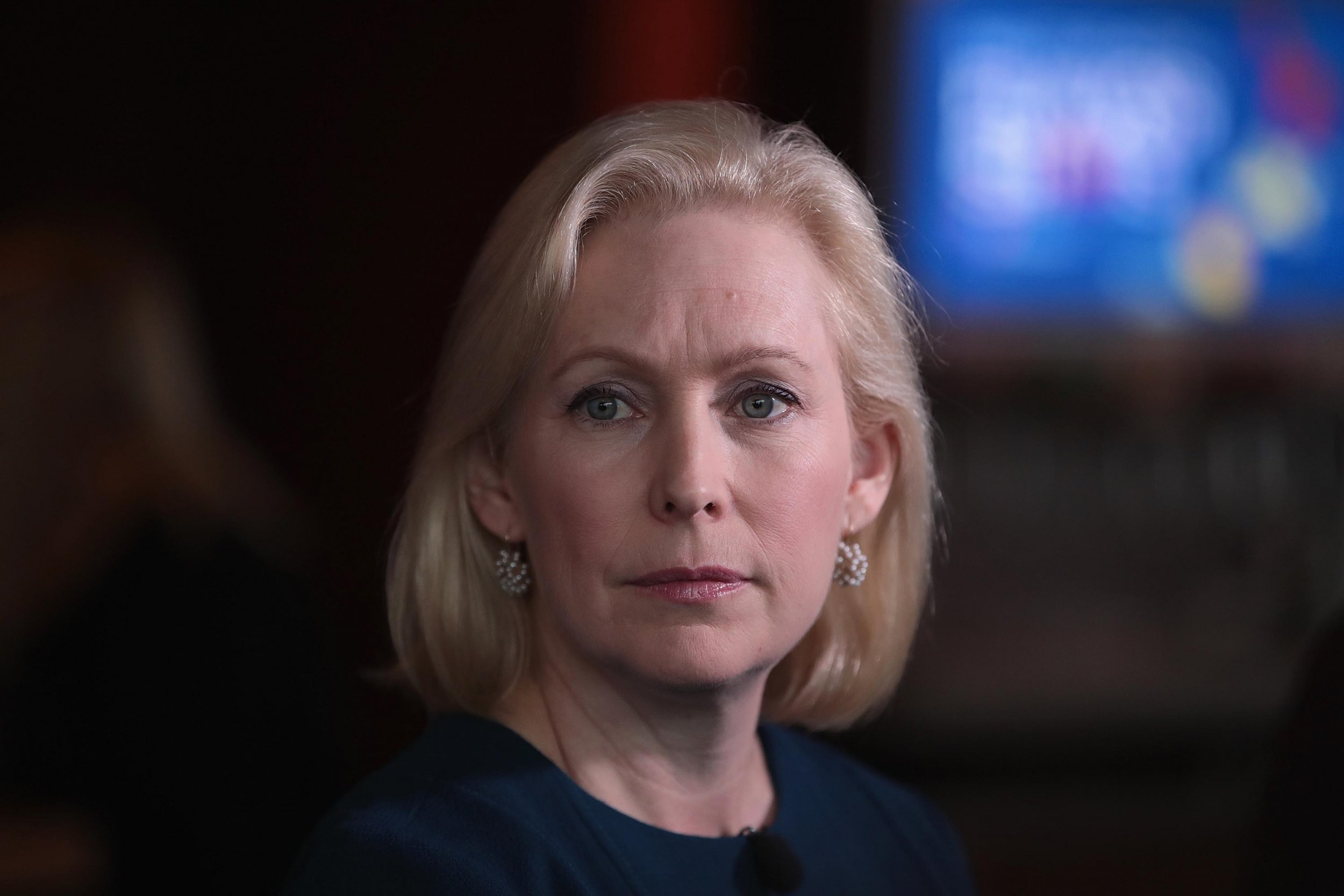 Senator Kirsten Gillibrand's proposal to reshape campaign financing by offering voters "Democracy Dollars" would be more effective if it were mandatory, a professor of politics told Newsweek.
The New York lawmaker and Democratic presidential candidate announced a plan Wednesday for the Federal Elections Commission to offer voters up to $600 to donate in national elections. She promoted the proposal as a means of eliminating the outsized influence of corporate money in political campaigns and facilitating greater representation in political donations.
A 2016 study from Demos found that individual campaign donors are disproportionately white and male, indicating that these contributions may not fully represent the full spectrum of American voters' interests.
While progressives cheered Kirsten Gillibrand's proposal to reshape campaign financing as a program that could radically alter the demographics of political donations, Caroline Heldman, an associate professor of politics at Occidental College, questioned how effective the plan would be.
"The biggest challenge for Gillibrand's 'democracy dollars' proposal is that many candidates will be able to raise a lot more money under the current system, so there's no incentive to opt into this program," Heldman told Newsweek in an email. "A 'democracy dollars' program would be far much more effective if it were mandated for all candidates, which is unlikely to pass in either the House or Senate. Politicians give eloquent public speeches in favor of campaign finance reform, but in private, most are opposed to restricting corporate and major donor giving for fear it will hamper their electoral viability."
Gillibrand's proposal allows candidates to choose whether they want to limit their donations to $200, enabling them to receive the "Democracy Dollars." If they do not limit individual donations to $200 dollars, they will not be eligible for "Democracy Dollars."
"It's great that Gillibrand is prioritizing corporate political influence in her campaign, but her proposal won't fix the problem because it centers on individual giving, which is only one avenue of influence," she wrote. "The Gillibrand plan doesn't address super PACs or dark money organizations, which have grown considerably since the 2010 Citizens United Supreme Court decision."
The landmark 2010 ruling, which held that political spending is a constitutionally protected form of speech, greatly increased the influence of corporate money in politics.
As a result of Citizens United, Super PACs can spend unlimited amounts of money on political campaigns. Of the $1.4 billion raised by Hillary Clinton in the 2016 election, $204.4 million came from Super PACs. Over $623 million came from her campaign. Of the $957.6 that President Donald Trump raised, $79.3 million came from Super PACs and $334.8 million came from his campaign.
Despite the Supreme Court ruling, a majority of voters support a cap on campaign funding. A 2018 Pew Research Center poll found that 77 percent of Americans wanted limits on how much money individuals and groups can contribute to campaigns.