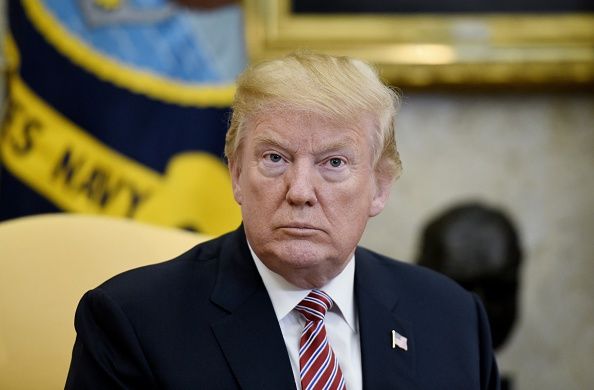 Senator Kirsten Gillibrand slammed President Donald Trump on Saturday after he questioned a lack of due process in abuse claims against two of his former aides. The Senator suggested that Congress could hold hearings about the allegations of sexual misconduct against him if he wanted due process.
Gillibrand said Trump does not value women through his actions and words, saying she would support to have Congressional hearings with her colleagues about the allegations.
"The President has shown through words and actions that he doesn't value women. It's not surprising that he doesn't believe survivors or understand the national conversation that is happening," Gillibrand tweeted "If he wants due process for the over dozen sexual assault allegations against him, let's have Congressional hearings tomorrow," she continued. "I would support that and my colleagues should too."
Trump mentioned his concerns about due process in a tweet after White House staff secretary Rob Porter and speechwriter David Sorensen resigned amid abuse allegations against the two.
"Peoples lives are being shattered and destroyed by a mere allegation. Some are true and some are false. Some are old and some are new. There is no recovery for someone falsely accused - life and career are gone. Is there no such thing any longer as Due Process?"
On Friday, Trump defended Porter and praised him for his work during his time at the White House. Porter stepped down from his position on Wednesday and Sorensen followed with his resignation two days later.
Over a dozen females have accused Trump of sexual misconduct. Democratic female lawmakers and some of his accusers have asked Congress to investigate these claims.
Gillibrand, who has used her voice against sexual harassment, has also been verbally attacked by Trump. He tweeted in December that Gillibrand begged for donations and "would do anything for them" after she called on him to resign. She later responded in a tweet that she would "not be silenced."