Kirstie Alley, James Woods and Other Trump-Supporting Celebrities Make Last Push to Reelect President
With under 24 hours before the official election day madness unfolds, it makes sense that Monday's social media feeds have been full of famous Americans making one last attempt to convince their followers to vote. That includes many of Donald Trump's most famous celebrity supporters.
While voting seems to be the main message, many are also preaching their political views and starting conversations between supporters and opposers in the comments.
Some celebrities, like Ariana Grande, Taylor Swift, Eminem and Jennifer Aniston have endorsed former Vice President Joe Biden. There's also a list of celebs who have been vocally supportive of President Donald Trump and hope to see his re-election.
Actor Kirstie Alley has been a vocal Trump supporter for some time. On Monday, she continued to praise the current President for the things he's done well for America. "I cannot believe @realDonaldTrump HE works harder for this country than any president I've EVER seen," she wrote. "HE's working harder to win this campaign than ANY president I've ever seen. What an amazing will! HIS tenacity IS 99% COMPARED to Biden's 15%"
Alley followed with another tweet on what she believes Trump can continue to do if re-elected.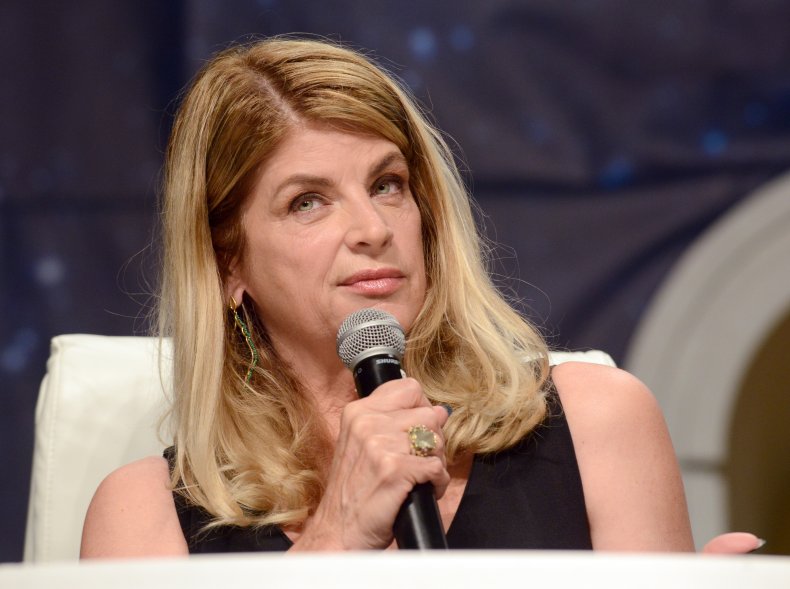 Others chimed in with similar messages. Family Guy actor James Woods also spoke out on Monday and claimed if Trump doesn't win, protesters may not find themselves in good graces with the American criminal justice system. Woods retweeted a series of pictures of arrested protesters in Portland, all who appear to be white women.
Throughout the week, actor Samaire Armstrong was also vocally against Biden, and retweeted content that claimed the Democratic agenda is to make America a communist country. Armstrong is also vocally opposed to the Black Lives Matter movement, which she also shared on Sunday.
Earlier in the week, others committed to voting for Trump and urged fans to do the same. Football players Brett Farve and Jay Cutler both told their social media followers why they're voting for Trump.
Plenty of other celebrities have endorsed Trump, too. Musicians Lil Pump and Kid Rock have been vocal about supporting the president as have actors including Roseanne Barr.
Correction 11/2/2020, 10:55 p.m. ET: An earlier version of this post mistakenly reported that the late rapper Lil Peep had voiced support for Trump. It was actually the rapper Lil Pump.