Actress Kirstie Alley told Fox News host Sean Hannity Monday that Democratic presidential candidate Joe Biden makes "constant gaffes" that are racist in nature.
Biden's ties to the Black community have been a campaign talking point. Biden served as vice-president under Barack Obama, the first Black president in U.S. history. Traditionally, Biden has polled well with Black voters. However, Biden has made some public comments that have raised the ire of Black voters. Alley pointed out such instances during her interview with Hannity.
"When your gaffes are constantly—when he said, you know, 'you ain't Black if you're not voting for me,' and you know these constant gaffes that have these actual racist overtones," Alley said. "And I'm like, no, you maybe get one where you accidentally said something inappropriate but it's pretty constant. I mean, it is constant, isn't it? Those are racial slurs."
Alley was referring to an interview Biden held with syndicated program host Charlamagne the God in May. "Well, I'll tell you what," Biden said, "if you have a problem figuring out whether you're for me or Trump, then you ain't Black."
Biden later apologized for the remarks, telling attendees on a conference call with the U.S. Black Chamber of Commerce that he should not have been so "cavalier."
"I know that the comments have come off like I was taking the African American vote for granted but nothing could be further from the truth," Biden said. "I've never, ever done that and I've earned it every time I've run."
Biden also caught heat in August for comments which appeared to imply a lack of diversity in the Black community in comparison to the Latino community.
"Unlike the African American community, with notable exceptions, the Latino community is an incredibly diverse community with incredibly different attitudes about different things," Biden said in pre-recorded remarks to the National Association of Black Journalists and the National Association of Hispanic Journalists.
Newsweek reached out to the Biden campaign for comment.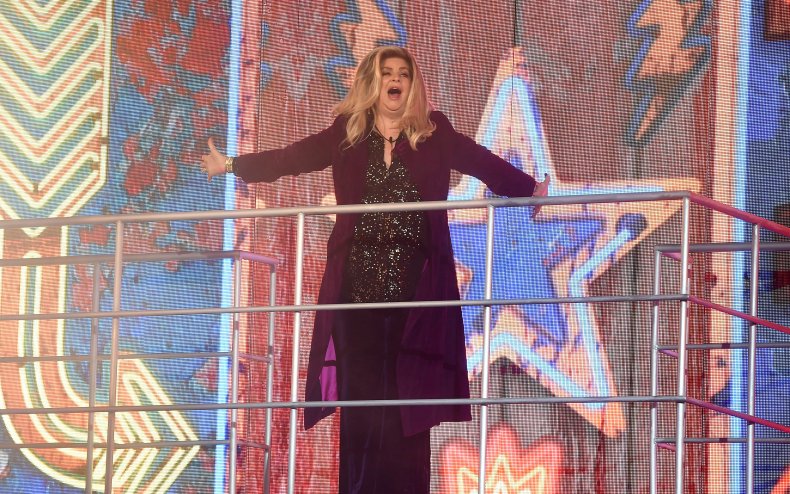 Alley has taken criticism for her support of President Donald Trump. In a Saturday tweet, Alley said she would be voting for Trump because he's "NOT a politician. I voted for him 4 years ago for this reason and shall vote for him again for this reason. He gets things done quickly and he will turn the economy around quickly."
Some social media users believed Alley should reconsider her political stance. Actor Josh Gad responded to Alley on Sunday by saying he knew she was a "good person," but that Trump was a "REALLY bad person who has hurt a LOT of people including many in my life by his actions. I adore you and I think you are better than this call but it is at the end of the day, your call. Hope u r well."
Georgetown Professor Don Moynihan pointed out in a Saturday tweet that Trump "is, in fact, a politician. Granted, not one with basic skills of coalition-building or managing a government, but he is a politician in the worst possible meaning of the term: empty promises, exploiting fear and sowing hatred."
Alley attempted to clarify her tweet Monday by telling Hannity, "I think that the big thing that I was mentioning in that tweet was that I'm really tired of career politicians. I am tired of paying people to do nothing and taking way too long to do it."