The social networking service Parler has seen a tremendous surge in account signups since the election, and its app has spent the week as the number one most downloaded free app in the iOS App Store and the Google Play Store. Users prefer the looser restrictions on Parler, notably conservatives who are abandoning (or getting banned from) Twitter and Facebook. This includes well-known celebrities like Kirstie Alley and Scott Baio.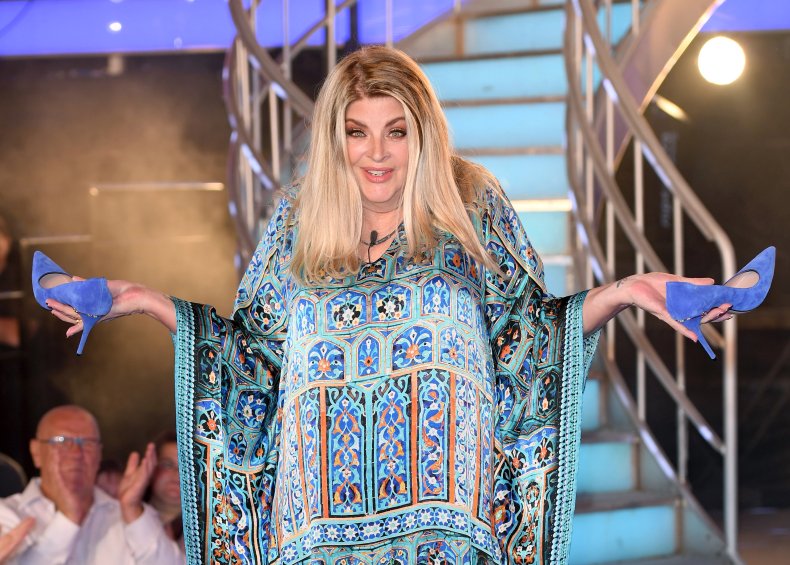 On Tuesday, Parler reported its number of users had practically doubled since the election, from 4.5 million to 8 million, with its number of active users up to more than 4 million from 500,000 two weeks ago. While that's a tremendously successful level of growth, Parler still has a lot of catching up to do to reach the daily user numbers boasted by Twitter (187 million) and Facebook (1.8 billion). But with many of President Donald Trump's well-known supporters touting the benefits, look for those numbers to continue to climb.
Only this Monday, Alley announced on Twitter that she had joined Parler. (Unlike other conservatives who have outright left Twitter, she said she will use both services.) Along with Baio, she joins a long list of celebs on the platform including Dean Cain (former star of Lois & Clark: The New Adventures of Superman); Game of Thrones actor Gary A. Wales; singer Kaya Jones (formerly of the Pussycat Dolls); comedian Larry the Cable Guy; country star Travis Tritt; Duck Dynasty star Phil Robertson; actor Antonio Sabato Jr.; and UFC Hall-of-Famer Tito Ortiz. Ted Nugent, the legendary guitarist behind "Cat Scratch Fever" and noted firearms advocate, also has an official Parler account, though its bio pointedly explains its maintained by his personal web site administrators with some input from the Detroit rocker.
Actors, musicians, and reality TV stars are by far not the only famous faces on Parler, though. Candace Owens, the Black conservative author, maintains a popular account there, as do numerous conservative journalists like Maria Bartiromo, Tucker Carlson, Sean Hannity, and radio host Mark Levin. There are also many personalities like provocateur/filmmaker Dinesh D'Souza, conspiracy theorist Alex Jones, and the far-right political commentator Milo Yiannopoulos. Even political consultant/convicted felon Roger Stone has a Parler account.
Congressman Devin Nunes, Senator Ted Cruz, and former United Nations ambassador Nikki Haley are just a few of the Republican politicians on Parler. While Donald Trump himself hasn't started a Parler account--not yet, anyway--his son, Donald Jr., and personal attorney, Rudy Giuliani, have.
Parler, which launched in 2018, may be popular among conservatives, but CEO John Matze has said the platform is open to anyone looking for an alternative to its competitors. In an interview on Monday with Cheddar, the live streaming financial news network, Matze said: "We believe in people and their ability to solve these things on their own without our heavy hand."