Kremlin Delighted by Kissinger's Comparison of Putin to Dostoevsky Character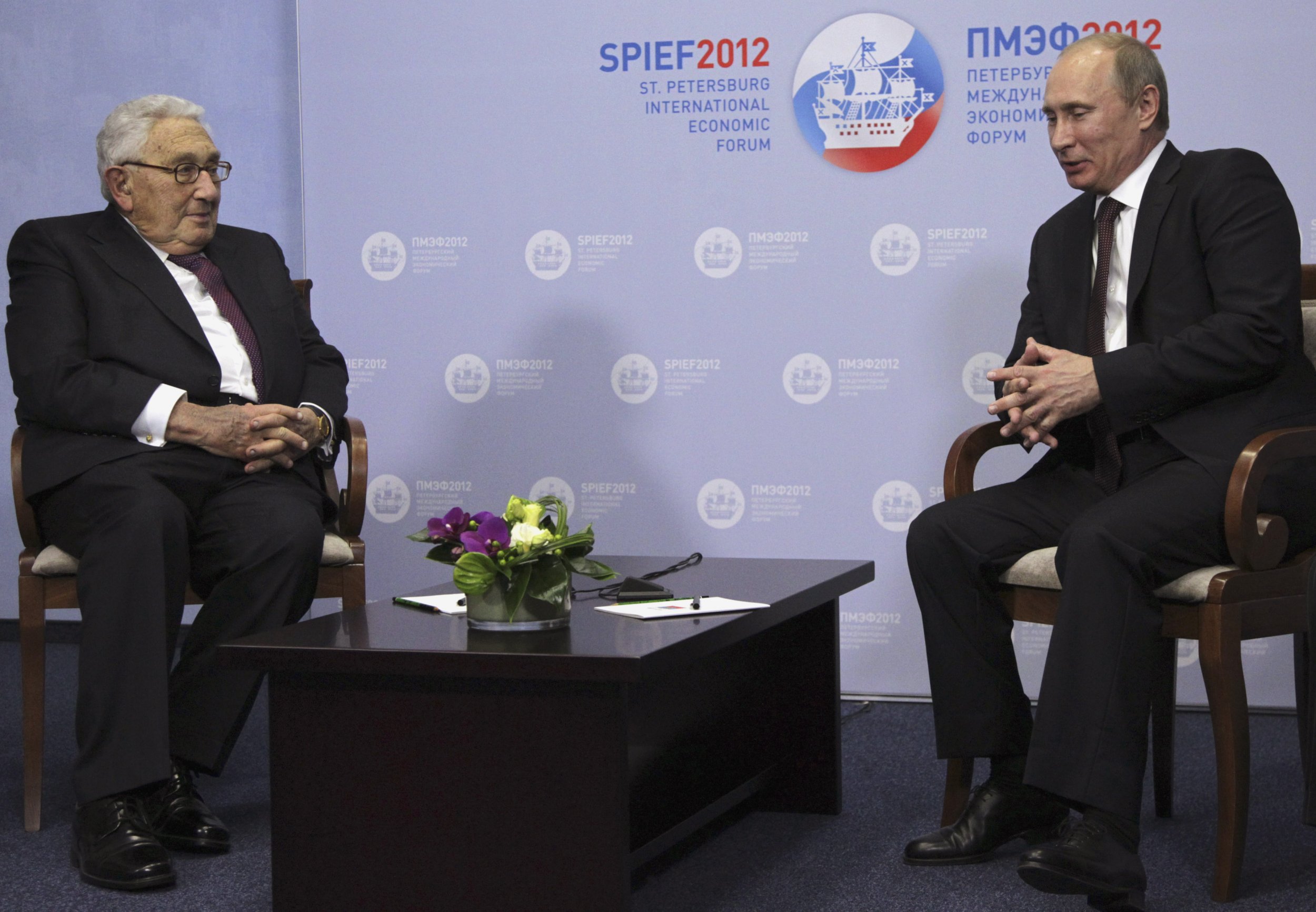 Former Secretary of State Henry Kissinger has responded to intelligence reports that Russian hackers interfered with the U.S. presidential election by saying he hopes that the U.S. government is actively targeting the Kremlin with cyber attacks of its own.
Speaking to U.S. broadcaster CBS in an interview broadcast Sunday, Kissinger said: "I don't doubt that the Russians are hacking us...And I hope we're doing some hacking there."
"Everybody has a hacking capability. And probably every intelligence service is hacking in the territory of other countries," he said. "But who exactly does what? That would be a very sensitive piece of information."
Kissinger, who did not endorse either candidate in the election, also offered his perspective on Russian President Vladimir Putin. "He is a man with a great sense of connection, an inward connection, to Russian history as he sees it," Kissinger said, describing the leader as a "character out of [Fyodor] Dostoevsky," referring to the Russian realist author.
"He is a cold calculator of the Russian national interest, as he conceives it, and which he believes, probably correctly, has some very unique features," Kissinger said. "For him, the question of Russian identity is very crucial. Because as a result of the collapse of communism, Russia has lost about 300 years of its history. And so that the question of 'What is Russia?' looms very large in their mind. And that's a problem we have never had."
Putin has repeatedly sought Kissinger's counsel, most recently in February, to discuss issues of global significance. While Moscow has denied hacking and interfering in the U.S. election to boost Donald Trump's chances of winning, the Kremlin appreciated Kissinger's comments about Putin.
Presidential spokesman Dmitry Peskov described Kissinger's quotes linking Putin to Dostoevsky as a "positive story" and claimed Putin and the former secretary of state have "quite long, warm relations," state news agency Itar-Tass reports.
"Kissinger knows our country really well, he knows our writers and our philosophers so such comparisons from him are quite positive," Peskov said.