Kit Harington jokingly teased the Game of Thrones ending could include a dance number on Live with Kelly and Ryan Tuesday morning. The actor, who plays Jon Snow in the HBO fantasy phenomenon, was hesitant to give much about the series away, claiming he's afraid he could spoil it without even trying.
Harington explained why he doesn't speak much about individual characters or plot lines. "I don't want any of you to read into what I'm saying," he told Kelly and Ryan. What Harington did reveal is the state of the characters during the final episode of the eight-season-long series.
By the end, Harington said, "Everyone is pretty drained."
The eighth and final season of the show will consist of only six episodes. It took nine months to film, Harington explained, though previous 10-episode seasons had been filmed in only six months. The time frame speaks to the grand scope of the final six episodes, he said.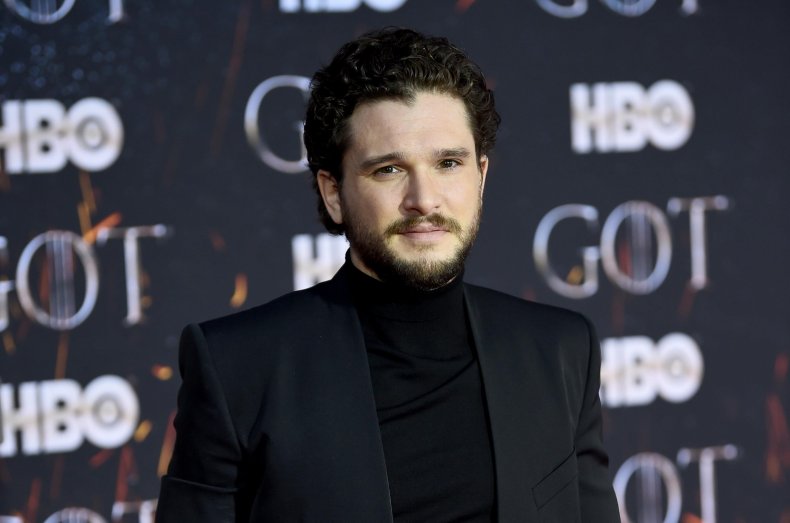 "It was nine months [of filming]," Harington said. "These six episodes are going to change the way you look at TV. I think they're gonna be sensational. They're huge. The one thing I feel right now is we put everything we could into this. We're just proud."
The final season of Game of Thrones has been kept heavily under wraps to prevent spoilers and story leaks. As fans know, in the eighth season, the worlds of the living and the dead will collide in an ultimate showdown for the Iron Throne. Who will win and what this battle will really entail remains a mystery.
Even the lead actors on the show were kept in the dark for much of filming. Rumors circulated in late 2017 that the cast members wouldn't be given written scripts to prevent leaking. Instead, it was said they'd be fed lines through an earpiece while filming.
Most recently, Game of Thrones co-showrunner David Benioff said actors on the beloved show may not really know the ending, even though some claim to. "The actors think they know the end, because they were all here for the table read," Benioff said in an interview with Digital Spy on Monday. "But that's not to say that we don't employ deception at times."
He continued to tease the cast may not know the true ending of the series. "We have had some success in terms of hiding things, but the actors definitely all believe that they know where this season is going to end."
The final season of Game of Thrones will premiere Sunday.