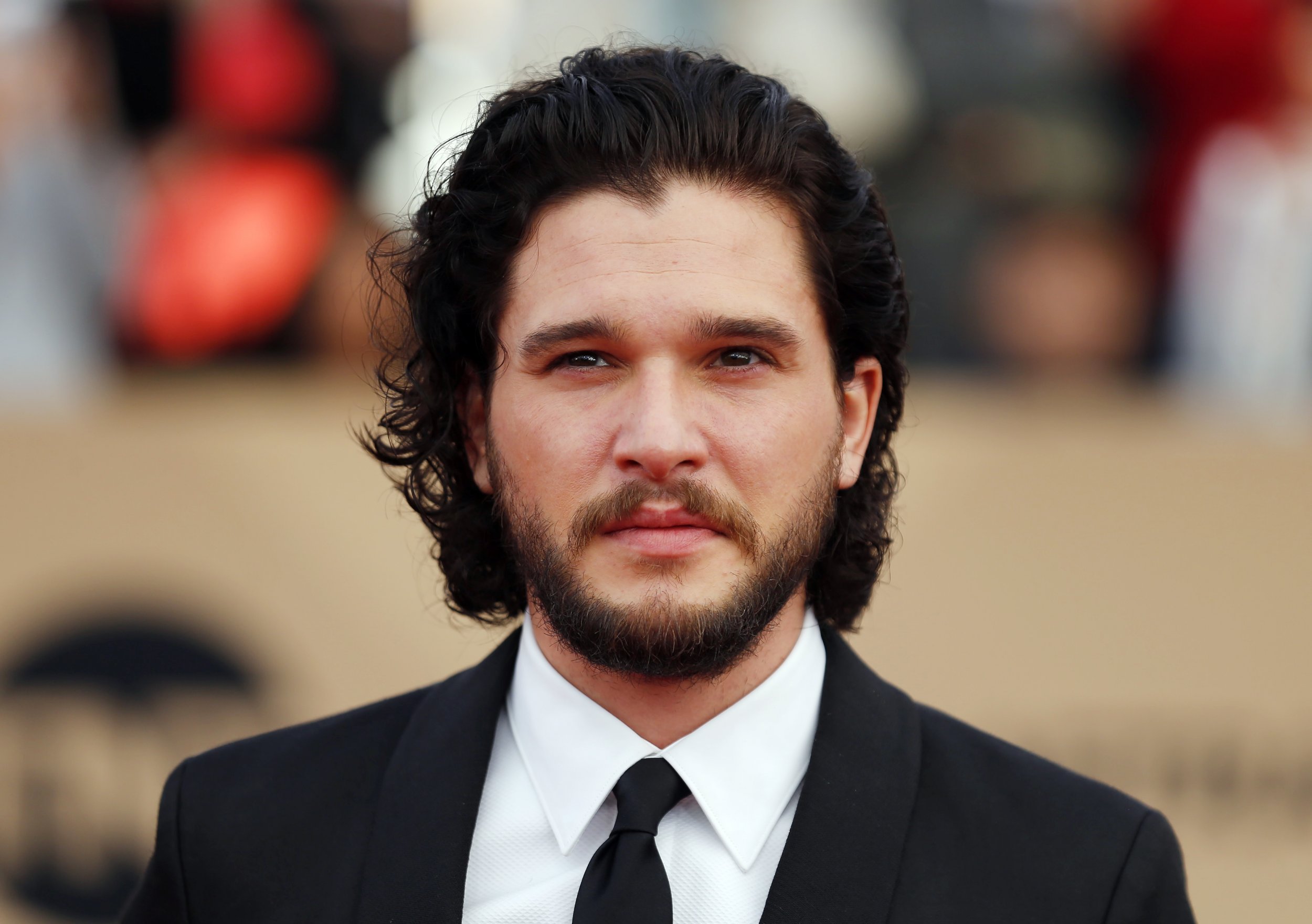 The cast and crew of Game of Thrones have finished filming the final season, and star Kit Harington shared that he'd been emotional ever since in a radio interview on Tuesday.
While promoting his role in the play True West with actor and musician Johnny Flynn on London's West End, starting in November, Harington told BBC Radio 2's Craig Charles that he wrapped Game of Thrones on July 5. "I've always enjoyed [the show's] success," he said. "It's just been this amazing journey, and I said to them on my wrap speech that it's always been more than a job. It's like they were a family, and it was my life, and I've loved every minute. I've been quite emotional the last week, thinking about having finished it."
Emilia Clarke, who plays Daenerys Targaryen, echoed Harington's sentiment that those who worked on Game of Thrones were a family in an Instagram post in June. "It's been a trip @gameofthrones thank you for the life I never dreamed I'd be able to live and the family I'll never stop missing," she wrote.
Harington also confirmed that he had a black eye during his first audition for the role of Jon Snow during the Radio 2 interview. He got it in a fight in a McDonald's that he "lost really badly," he said, adding that it may have backfired for the guy who gave it to him. "I feel like somewhere [he] might have helped me play a hard man on TV."
Harington shared that he didn't know his real name was Christopher until he was 11 years old. When he married his Game of Thrones costar Rose Leslie in June, he had to decide if he would use "Christopher" during the ceremony. "I went, 'No, actually, I'm going to drop it, my name's Kit,' so I'm not Christopher anymore." He said the wedding was "amazing" and "everything that [he] could have ever wanted and more."
HBO submitted both Harington and Clarke as the drama series' lead actor and lead actress for this year's Emmys, Gold Derby reported in April. The network previously submitted them as supporting actor and actress. Neither was nominated on Thursday.
Game of Thrones did receive the most Emmy nominations for any program, with 22, including Nikolaj Coster-Waldau and Peter Dinklage for supporting actor, and Lena Headey for supporting actress.
The eighth and final season of Game of Thrones will air on HBO in 2019.