Kitana Confirmed for 'Mortal Kombat 11' Roster in New TV Spot
A new trailer for Mortal Kombat 11 dropped for television and it confirms Kitana will be joining the growing roster of fighters.
The new trailer shows a hyper-realistic Scorpion model before cutting to a few people walking through an abandoned warehouse as the narrator asks, "what do you fight for?" Each person shown has characteristics of various Mortal Kombat fighters, including Sub-Zero, Raiden and finally Kitana.
The trailer then shows Kitana and Scorpion fighting. Check out the new Mortal Kombat 11 tv spot featuring Kitana below.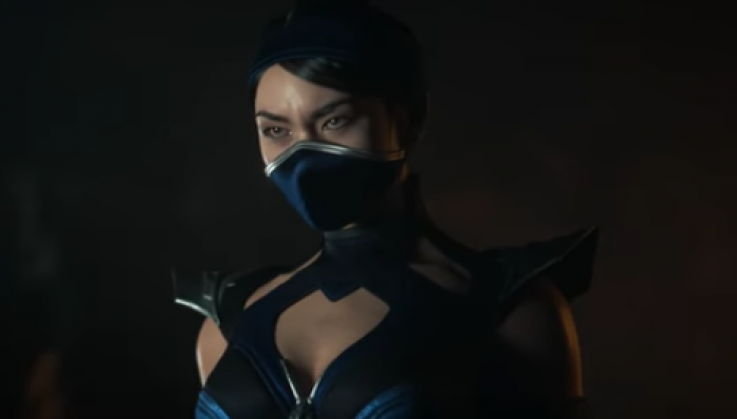 Kitana was a playable character in Mortal Kombat X, but in the new game the princess of Edenia is a revenant and ruler of Netherrealm alongside Liu Kang.
Here's a brief synopsis of Kitana's character and her story heading into Mortal Kombat 11:
The 10,000-year-old princess of Edenia grew up believing she was Shao Kahn's biological daughter and served as one of his deadliest warriors. When Kitana learned the truth, she fought against Shao Kahn's attempted conquest of Earthrealm, eventually dying in battle. After being resurrected as an evil revenant version of her former self, Kitana now rules the Netherrealm alongside revenant Liu Kang, dedicated to the destruction of all the realms.
NetherRealm Studios will feature Kitana's gameplay on this week's Kombat Kast. The developer has yet to confirm an date and time for the broadcast, but be sure to check out the official Mortal Kombat social media accounts for up-to-date information on the next stream.
Kitana's addition to Mortal Kombat 11 brings the roster to 22 characters which include: Scorpion, Raiden, Sub-Zero, Sonya Blade, Skarlet, Baraka, Geras, Kano, D'Vorah, Kabal, Jade, Johnny Cage, Cassie Cage, Erron Black, Jacqui Briggs, Kotal Kahn, Noob Saibot, Liu Kang, Kung Lao, Jax Briggs, Cetrion and The Kollector.
Mortal Kombat 11 is set to release April 23 for PS4, Xbox One, PC and Nintendo Switch.
Are you excited for Kitana to be playable in MK11 ? Which character do you hope makes the roster or DLC? Let us know in the comments section below.
Kitana Confirmed for 'Mortal Kombat 11' Roster in New TV Spot | Gaming