Kitten Abandoned In Dumpster Undergoes Dramatic Transformation After Rescue
A kitten who was found abandoned in a dumpster in a distressing state has undergone a dramatic transformation after being adopted by the woman who rescued her.
Shadow the cat's incredible recovery was chronicled in a Reddit post shared by his human mom, Lisa, posting under the handle pinkeskimo. It's already been upvoted 10,000 times, with readers quick to praise the cat lover for helping her feline friend flourish against all the odds.
It's a remarkable story, particularly when you consider that the American Humane Society puts the survival rate for "community" kittens either abandoned or feral at around 25 percent.
A beautifully glossy black cat now, Shadow was flea-ridden, severely dehydrated and weighed "less than a pound" when Lisa first laid eyes on him a year ago.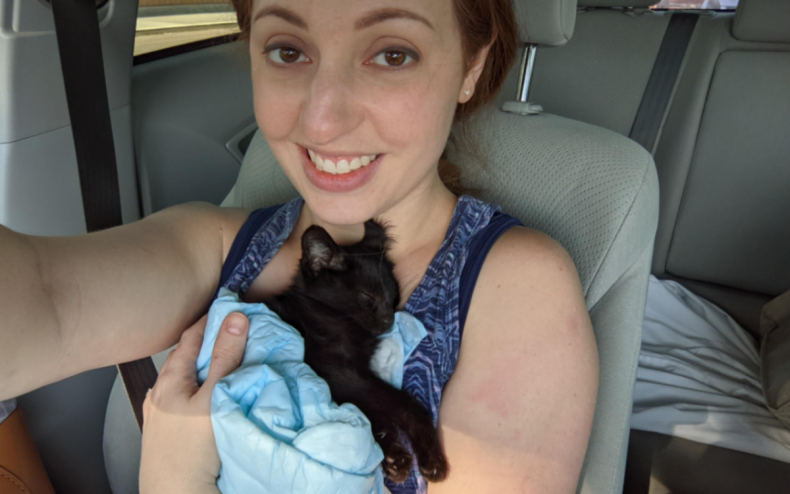 Speaking to Newsweek, Lisa, who is based near Tampa Bay, Florida, recalled how she and her husband Michael got a call from his mom telling her there was a "sick little kitten" in a dumpster behind her church.
Lisa and Michael are no strangers to rescue cats—they already had three before Shadow's arrival—but they were still shocked at the condition they found Shadow, who was only a kitten, in. "He was a wreck," Lisa said. "Just filthy and with no sign of any family around."
Eager to help the unwell cat, she wrapped him up in a towel and headed off to an emergency veterinary clinic.
Shadow underwent several tests, with vets determining he was likely around 3 months old. Placed on a course of medication and fluids, he was eventually returned to the care of Lisa and Michael.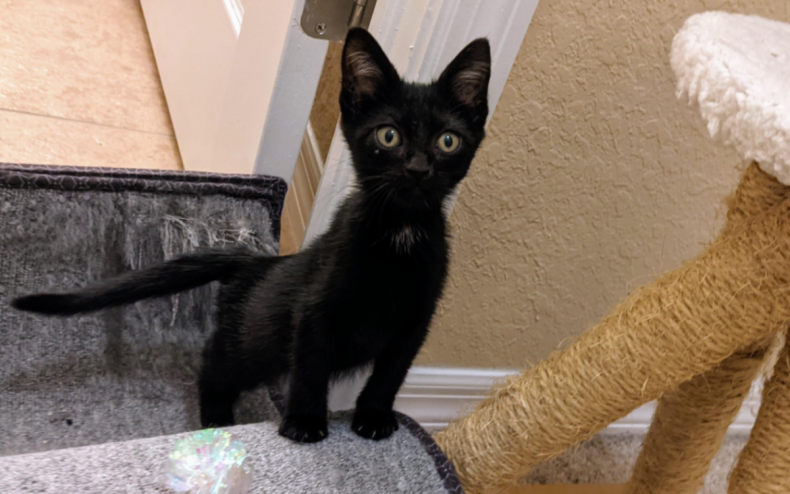 At that stage, the plan was for the couple to care for him over the next 10 days before sending Shadow off to a foster house, which would eventually lead to him landing a new forever home.
Lisa said she had previously tried to integrate a kitten into her home of 3 adult cats and it had gone "terribly." She explained: "I figured there was no way that I could keep the peace if I tried to introduce another kitten long term."
But after a few days, things began to change. "Shadow and I really fell in love," she said. "He would climb up to my neck and just be my little purring necklace. He was the sweetest, most trusting, affectionate little cutie I've ever had."
After a while, she decided to start letting him mix with the other cats to see if integration was possible. Though Shadow was initially nervous, Lisa's other cats accepted him almost instantly.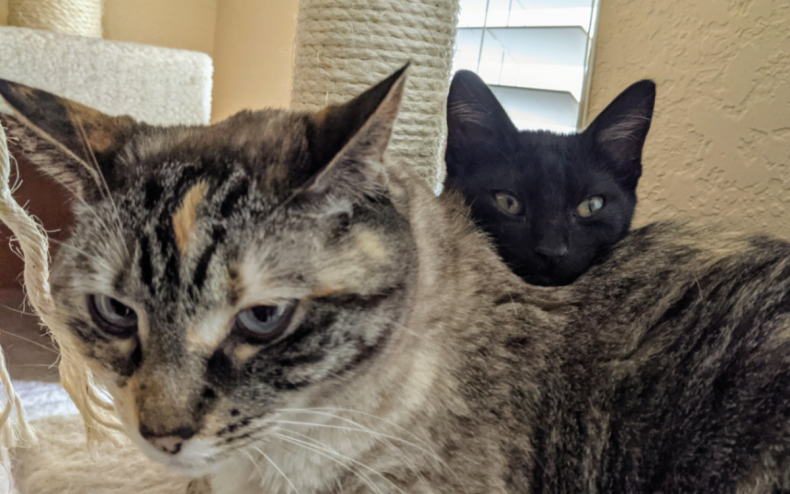 That was enough to convince them to cancel their previous plans and official adopt Shadow as part of the family. Today, he's a healthy weight, sporting a well-kept coat and, more important than anything else, he's happy.
A proud cat person who is expecting her first child with her husband Michael at the end of the year, Lisa said she hoped her story and viral Reddit post would encourage others to help cats like Shadow.
"I've always felt that if a cat in distress comes across your path in life you'll both be better off once you help them," she said.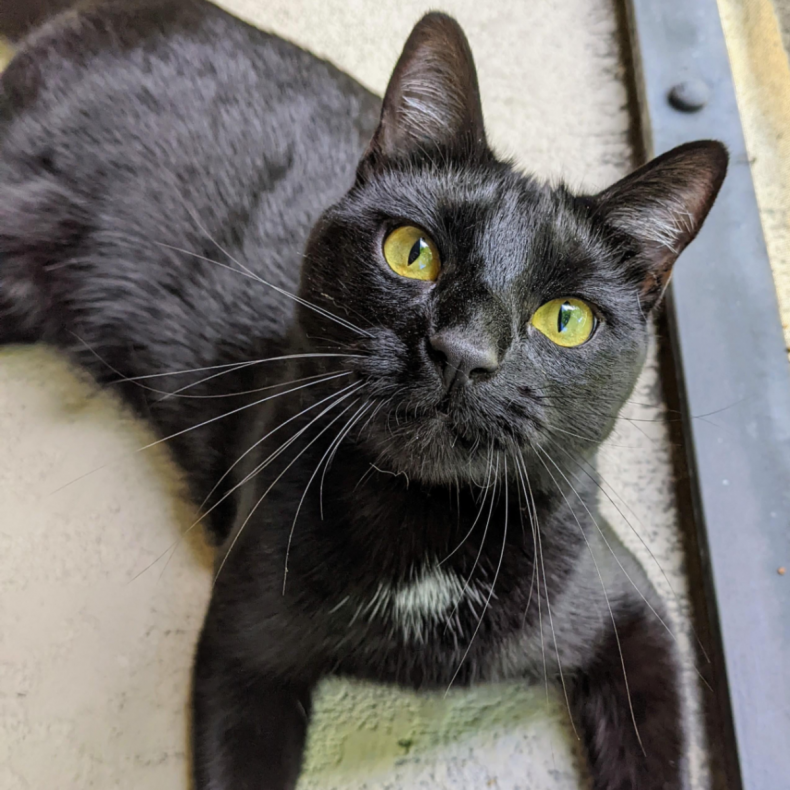 "Whether you can foster them, get them to another foster, or *best case* make them an addition to your family. Rescue cats make the best companions and they will pay you back 100 fold for your help."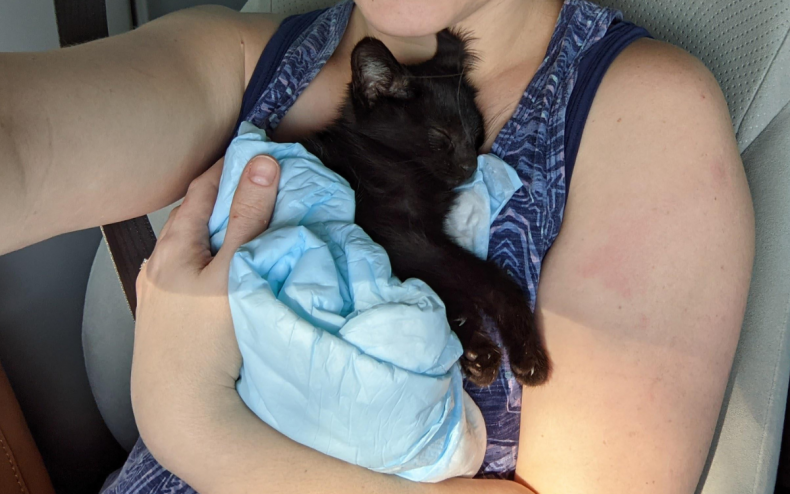 Do you have funny and adorable videos or pictures of your pet you want to share? We want to see the best ones! Send them in to life@newsweek.com and they could appear on our site.