KKK, Black Panther Groups to Hold Opposing Confederate Flag Rallies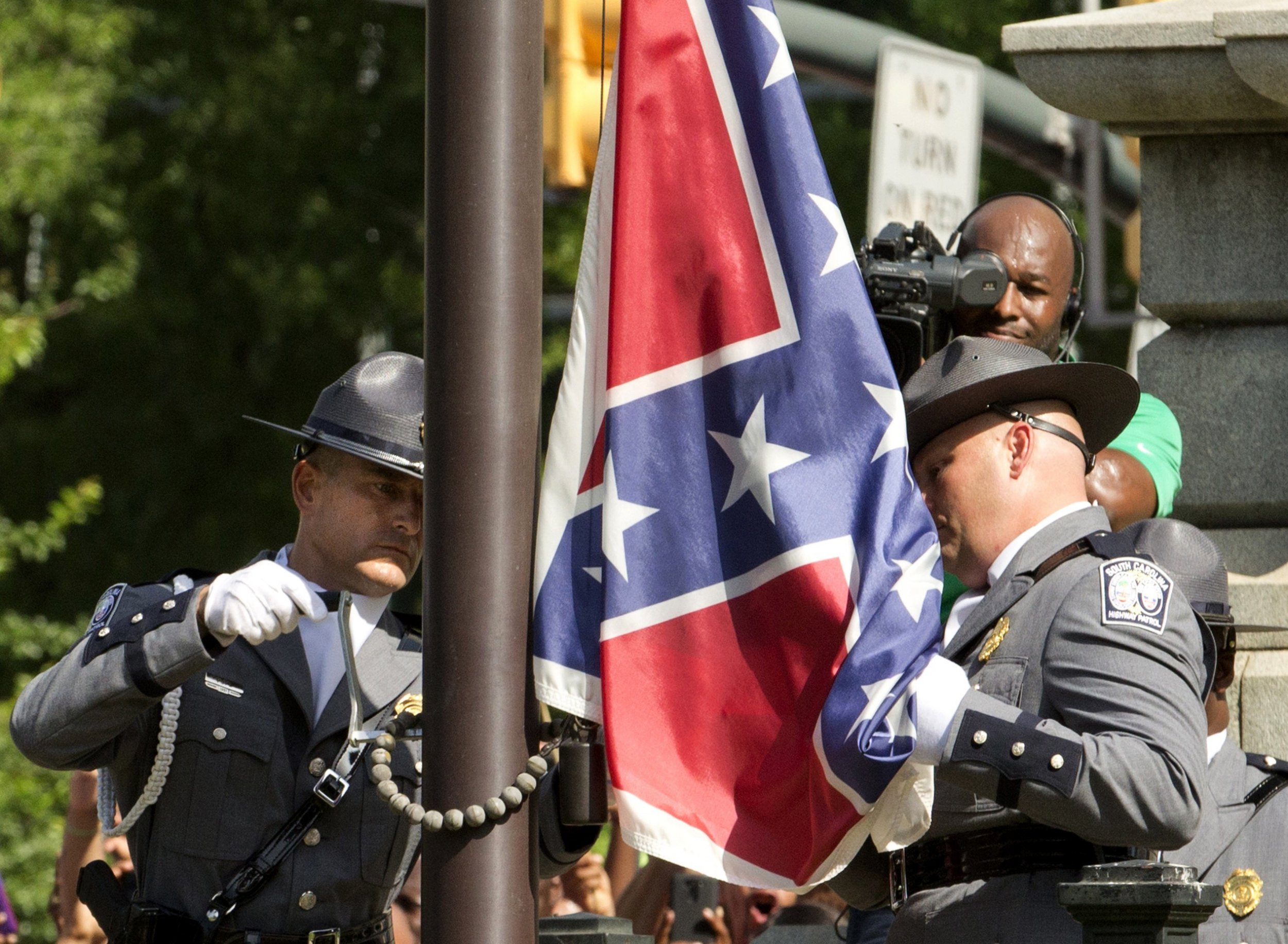 A Ku Klux Klan group and an affiliate of the Black Panther Party plan to hold separate, opposing Confederate flag rallies on Saturday at the South Carolina state house in Columbia, where a week ago the Honor Guard removed the controversial emblem in the wake of a deadly shooting.
The Florida-based Black Educators for Justice reportedly applied for a protest permit 10 days after a North Carolina-based Klan group, called the Loyal White Knights, registered its pro-Confederate flag demonstration, according to The State.
Neither group could immediately be reached for comment. A voice message recorded on the machine at the Loyal White Knights' office in Pelham, North Carolina, confirmed the weekend event, saying the rally is meant for "standing up for our Confederate history and all the Southerners who fought and died against federal tyranny."
"Our government is trying to erase white culture and our heritage right out of the pages of the history books," the message continued. "If you're white and proud, join the crowd."
South Carolina legislators agreed to take down the Confederate flag—a symbol to some of the South's past associations with slavery—in the wake of the fatal shooting of nine African-American worshippers during Bible study at a historic Charleston church on June 17.
The White Knights expect 200 people to rally at South Carolina's capitol from 3 p.m. to 5 p.m., and the Black Educators plan on 300 individuals demonstrating from noon to 4 p.m; the planned timing would have the two events overlapping for an hour.
The alleged Charleston attacker posed in photographs with the Confederate flag and reportedly told authorities that he wanted to start a race war. His apparent manifesto found on the Internet showed dozens of pictures suggesting allegiance to white supremacist groups.
In the days that followed the shooting, major U.S. retailers chose to remove merchandise depicting the emblem, and Virginia Governor Terri McAuliffe ordered the flag removed from all state-issued licenses.