Pennsylvania Students Send Racist Letters to Families: 'Dear Non-U.S. Citizens… Due to President Trump's Election, People Like Yourself Should Leave'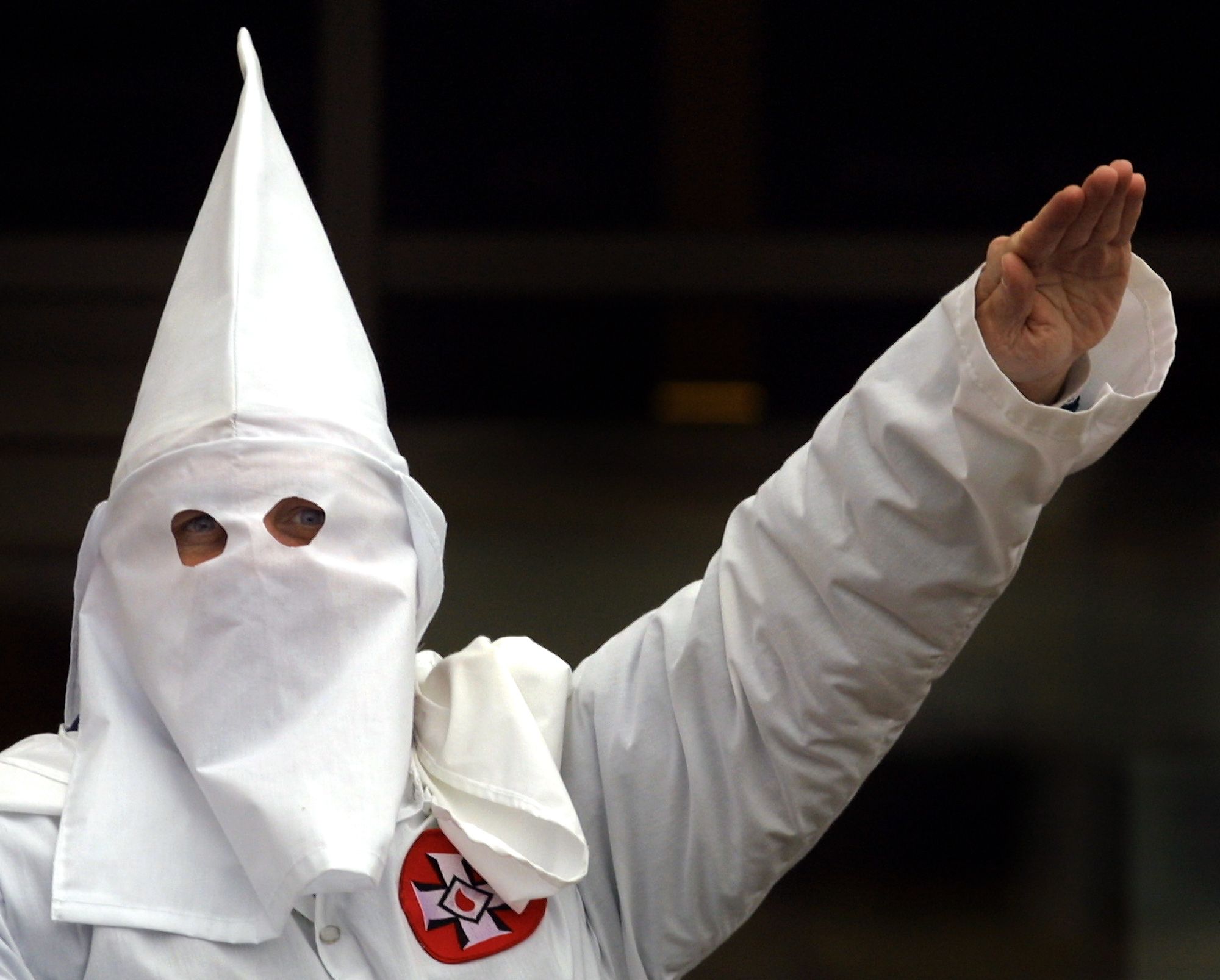 Two racially motivated incidents linked to students at a school in Pennsylvania have triggered a police investigation and a protest from fellow pupils.
The incidents have shocked the town of Wallingford, Delaware County. The first saw four minority families receive hate-filled letters, which threatened to kill their children if they remained in the area.
Read more: Teacher from Missouri suspended for allowing student to wear KKK costume for a class presentation
Days later, images showing two youths wearing Ku Klux Klan-style white hoods was widely circulated online around Strath Haven High School.
In both cases, those responsible are believed to be students at the school.
Swarthmore Police said the racist letter began: "Dear Non-U.S. Citizens…due to President Trump's election, people like yourself should leave the country by 9 a.m. the next day," (via WPVI).
The letter also says if the residents did not leave by the following day the senders would: "Put u up for adoption" and "2. Execute u and ur kidos," reports the Delaware County Daily Times.
The letter is then signed: "Sincerely, Donald and his Crew, specifically Mike Pence" followed by the #MAGA hashtag.
Wallingford-Swarthmore School District Superintendent Dr. Lisa Palmer confirmed that the school has been made aware of the KKK photo shared via Snapchat.
"Upon learning of this photo, we immediately contacted police and are conducting an investigation in coordination with them," Palmer said in a letter to parents, which was also posted onto Facebook.
Palmer said that the name and social media handles on the photographs appear to be linked to students in the district, but do not have any more information at this time.
"We are extremely disturbed and disappointed at the thought that any of our students might be associated with this kind of vile display of racism," Palmer added. "We will very closely follow our district discipline policy as it relates to any student found posting this kind of material on a school device or network, or during school hours."
Fellow pupils at Strath Haven High School staged a mass walkout on the morning on 19 December in protest at the incidents, prompting police to temporarily shut down a road next to the school.
"It's horrible what they did," student Elliot Kurz told CBS Philadelphia. "We talked about it in class. They probably didn't mean it, but they just wanted attention."
Swarthmore Police Chief Brian Craig said he is working with other local police forces to try and determine who wrote the letters and posted the photographs.