KKK is Recruiting at a Portland, Oregon High School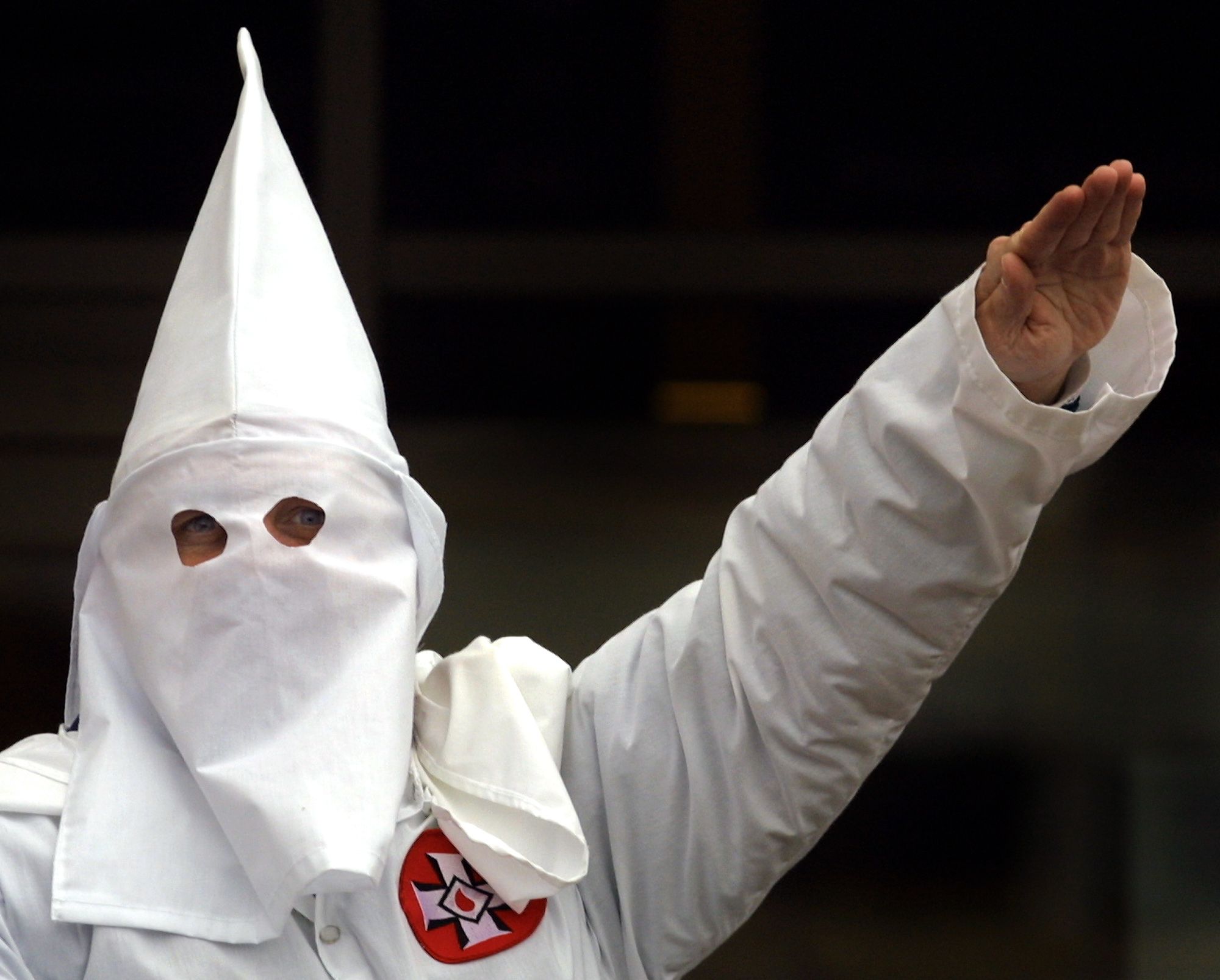 Racists are recruiting in one Portland, Oregon, high school—and there's even a sticker to prove it.
A Roosevelt High School student reported seeing a sticker of a white-hooded Klansman with the text "the KKK wants you" in a school bathroom Tuesday.
Principal Filip Hristic vowed an investigation.
"This hateful image is appalling and offensive, and has no place at Roosevelt High School or at any other Portland Public School," he said in a statement.
The school has interviewed the student who first reported the sticker. Officials are now reviewing video footage of people entering the bathroom.
A student told The Oregonian that the sticker was not an isolated incident of racism.
Bathroom vandalism has escalated in the past year with schools reporting swastikas, racial slurs and anti-immigrant comments.
In Minnesota, a Maple Grove High School student reported a bathroom door covered with graffiti that said "whites only" and "go back to Africa" in 2016.
School officials at the Cambridge Rindge and Latin School in Massachusetts reported multiple racist comments and swastika drawings covering school bathrooms last December.
Racist graffiti was also found in another bathroom in September at Mitchell Elementary School in Needham, Massachusetts.
Five Boulder, Colorado students were expelled last fall for their involvement in a Nazi-themed Facebook group where they posted about executing Jews and African-Americans. A total of 15 students took part in the "4th Reich's Official Group Chat" and encouraged members to recruit more students.
Oregon's history with racism has grabbed headlines in recent months following the stabbing of two good Samaritans who stepped in when a man yelled racial slurs at two women. The state, which told all black people to leave in 1844, once had the highest per capita Klan membership in the U.S.
Walidah Imarisha, educator and expert on Oregon's history, said Oregon was founded as a white, racist utopia so it is not surprising to her that supremacist groups are recruiting there.
"That is a population that is very vulnerable to this kind of white supremacist recruitment because students are often looking for things to make meaning of the world," she said. In general, white supremacist groups have been very adept at targeting younger white folks."