The KKK Is Using Candy Bars to Recruit Kids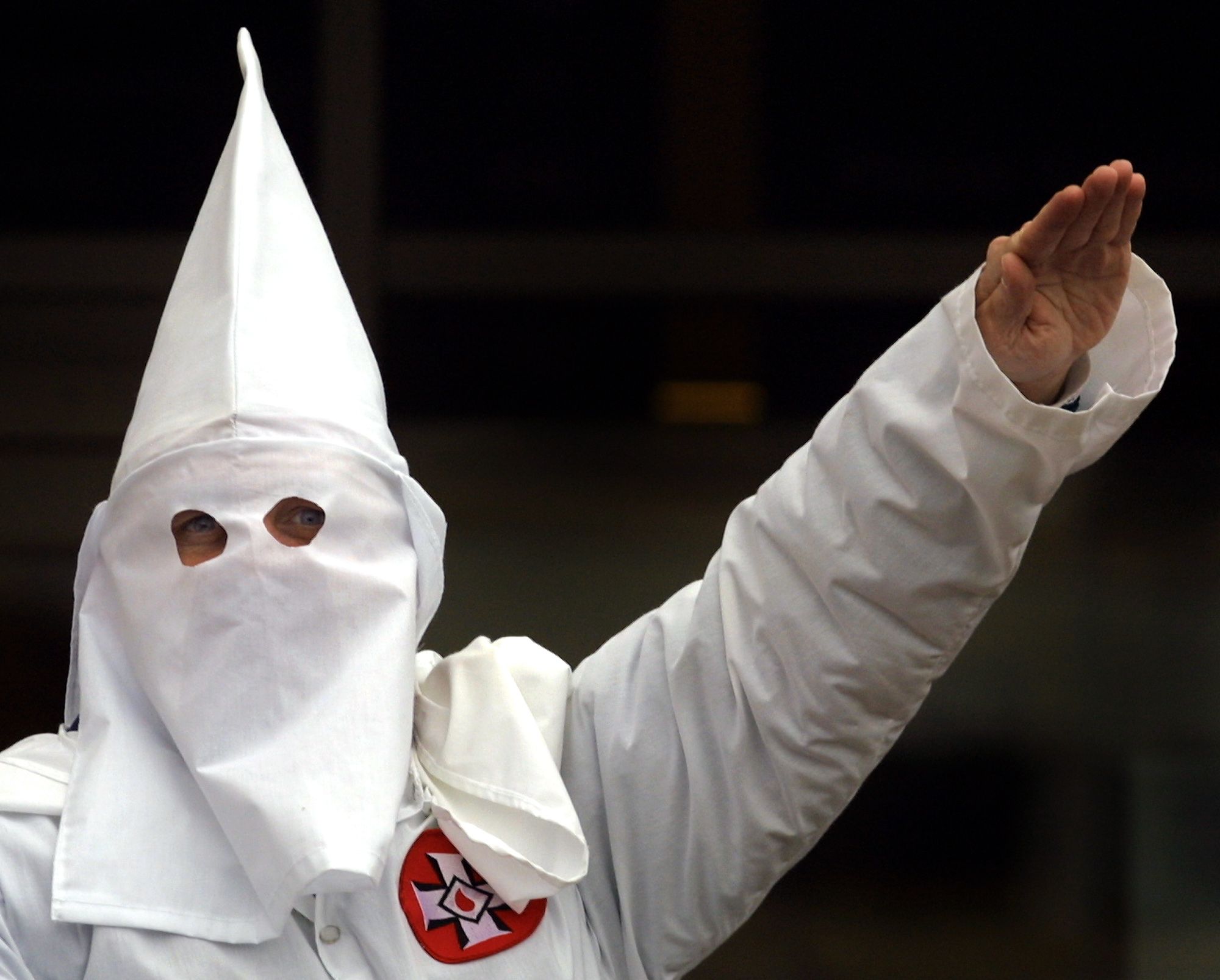 The Ku Klux Klan appears to be using candy bars to recruit young members in several counties in upstate New York.
In a move that seems like an attempt to make its white-supremist propaganda more palatable, KKK leaflets have been packaged and distributed alongside sweet treats, which has raised concerns that the candy bars are a tactic to attract young people.
Westmoreland Board of Education member Denise Szarek told CNN: "They come between four and six in the morning so the candy bars and packets are at the end of the driveway when kids are getting on the school bus.
"The community they hit was a mobile home park so there were a lot of kids in the area, and they hit on some of the side roads, too," Szarek said. "Our feeling was that the children [were] being targeted—at least the high school and middle-school kids in that age group.
"My theory is that it's someone local who's downloading them, printing them out and passing it around. I mean, it really could be anyone. But I think we're naïve if we think that KKK members aren't here, aren't present in our communities," she said.
And the leaflets distributed alongside the sweet treats were not just providing information about the white supremacist group, but also featured recruitment material that prompted a response from New York Governor Andrew Cuomo, who on Friday ordered a statewide probe into the leaflets.
"While President Trump and Republicans in Washington sow divisiveness and hate that is spreading like a cancer across the country, in New York we say, 'Not here, not now, not ever,'" Governor Andrew Cuomo said in a statement.
"I have directed State Police to investigate the appalling distribution of KKK material in several counties and send a clear message that New York has zero tolerance for intolerance. Today more than ever, New York must fight against hate crimes and stand as a beacon of equality and diversity," he said.
Involved in the investigation will be the state police's Hate Crimes Task Force and the Division of Human Rights, who will work to establish whether the leaflets are intended to incite hate crimes in New York, the Rome Sentinel reported.