A fast-spreading wildfire in California's Siskiyou County sparked on Thursday has caused the closure of Interstate 5 between Yreka, California and Ashland, Oregon, and prompted authorities to declare a state of emergency as the blaze has consumed 5,000 acres so far.
The "Klamathon Fire" fire started around midday, southeast of Hornbrook, and grew to 1,000 acres in the afternoon, reported Mail Tribune. The Statesman Journal reported that the flames had spread across 5,000 acres by the evening. At the time of writing the fire is zero percent contained.
On Thursday night, California Governor Edmund G. Brown declared a state of emergency in Siskiyou County as residents were evacuated from their homes.
"Governor Edmund G. Brown Jr. today issued an emergency proclamation for Siskiyou County due to the effects of the Klamathon Fire, which has destroyed structures, threatened homes and critical infrastructure and caused the evacuation of residents," the declaration said.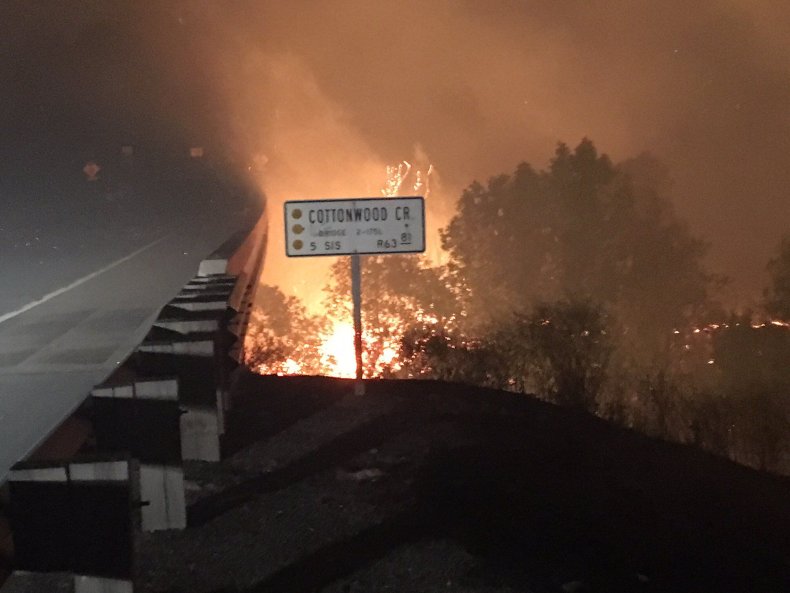 California Department of Forestry and Fire Protection said that evacuation shelters are operating from Jackson Street School in Yreka and Ashland High School for residents who have been told to leave their homes. An animal shelter was also set up at the Siskiyou County Fairgrounds.
Brown has confirmed that the state will dedicate its resources to eliminating the fire. The Los Angeles Fire Department said they have sent two officials to help with the blaze and the California Office of Emergency Services will also assist when needed.
Photos posted to Twitter by the Caltrans District 2 official account show fire and large amounts of smoke rising from various locations off Interstate 5.
On the West Coast highway, authorities have stopped all northbound traffic at the North Yreka exit and the South Ashland exit into California. It is unclear when these locations will be reopened.
Gary Meaning, an Oregon Department of Transportation spokesperson, said the Old Highway 99 has also been closed in the fire's wake.