Klay Thompson Lands 14 Three-Pointers in 27 minutes, Breaks NBA Record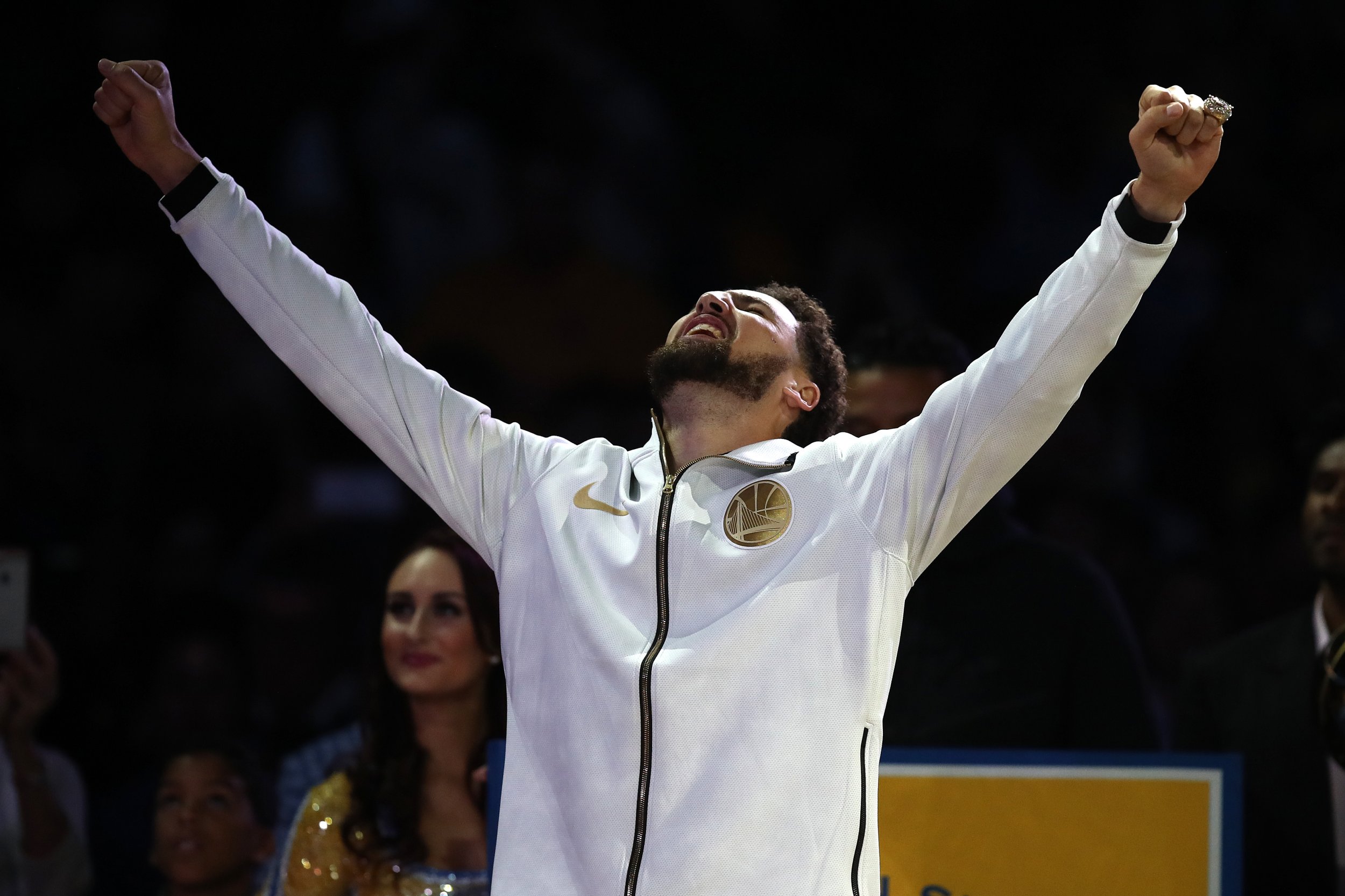 Klay Thompson set a new NBA record for three pointers as the Golden State Warriors beat the Bulls 149-124 in Chicago on Monday night.
Less than a week after Stephen Curry landed 51 points in three quarters against the Washington Wizards, Thompson exploded for 52 points in 27 minutes as the Bulls sank under a barrage of three pointers.
The Warriors swingman went 18-for-29 from the field, including an incredible 14-for-24 from beyond the arc, a new NBA record. To put the feat into context, Thompson drained more threes on Monday night than Larry Bird—a man who won the 3-point shootout at the All-Star Game weekend for three consecutive years—did in the whole of the 1981-82 season, when he knocked down 11 across 77 games.
Thompson knocked down 10 three-pointers in the first half, as he tied the record set by Chandler Parsons in 2014, while the Warriors set a new league record by landing 17 shots from beyond the arc in the first two periods. The defending NBA champion added seven more in the second half to set a franchise-record 24.
The 28-year-old has now scored 52 or more points in less than 30 minutes in two separate occasions, a feat no other player has ever managed even once in NBA history.
"I just knew I was due for a big night," Thompson was quoted as saying by ESPN after the game.
"I just knew it.
"To snap out of a slump with the record, I couldn't ask for a better way to do it. And I'm just going to continue this momentum on Wednesday, and it's one of the best feelings in basketball when you touch the ball and feel like it's going in every time."
Thompson's 13th triple broke a record set by Curry in November 2016, when he shot 13-from-17 from three as the Warriors beat the New Orleans Pelicans 116-106 on home court.
The two-time MVP was full of praise for Thompson, posting a picture of the scorecard from Monday night on his Instagram story.
For his part, Thompson was quick to pay tribute to his teammates, crediting Steve Kerr's offense for allowing him to shoot so frequently from three.
"I really believe, I don't know if I would have been able to break the records I have got in my past, just like tonight, without the system I play in or the team I'm with or the guys I play with," Thompson said.
"Because they knew even before I went out for the second half. Steph [Curry] looked at the box score and said, 'Go get it.' And that just shows you the unselfishness that is within him. Same with KD [Kevin Durant] and Draymond [Green] and DJ [Damian Jones] and everyone else that was out there on the floor trying to find me and get me good looks."