Volcanic Eruption Forces Plane to Divert, Horses on Board Prevent It from Landing
Passengers endured an 11-and-a-half-hour flight to nowhere after pilots decided to return to its starting point because a volcanic eruption at its destination posed too much of a risk.
KLM flight KL685 was traveling from Amsterdam to Mexico City, but pilots were alerted to volcanic activity from Popocatepetl, just outside the Mexican capital, as the Boeing 747 was above New Brunswick, Canada.
Already airborne for five and a half hours, the pilots took into account the plane's cargo of horses and the visa requirements for passengers to land in North America and so decided to return to Schiphol airport in the Dutch capital.
The plane had left just after 3 p.m. on Thursday and landed back in Amsterdam at 2:30 a.m. Friday morning.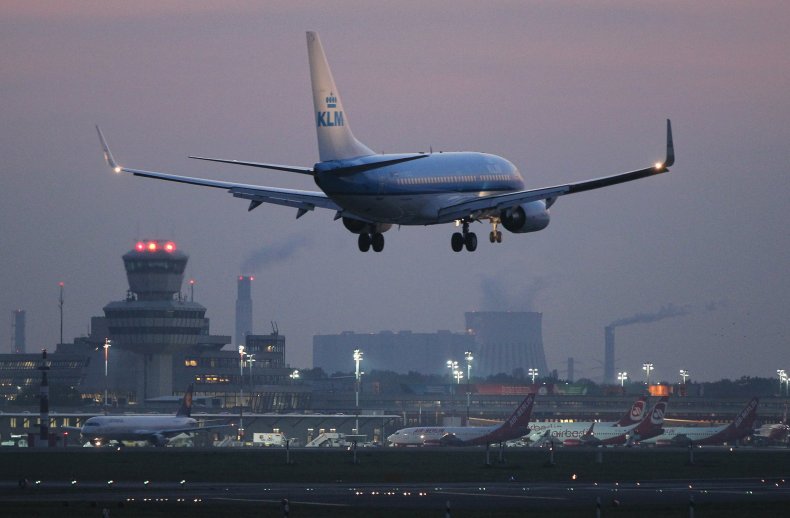 A spokesperson for the airline said: "Due to a volcanic eruption in Mexico, the flight KL685 Amsterdam-Mexico returned to Schiphol on Thursday 28 November.
"The flight landed safely at Schiphol at 2.30 a.m., where the passengers disembarked normally and have been taken care of in Amsterdam. They will be rebooked on an alternative flight.
"Landing at another airport was not possible, because of the visa requirements of passengers and as there was a large cargo of horses onboard," The Independent reported.
Airlines take great pains to avoid volcanic ash because small particles impair visibility and can destroy engines, notes Simpleflying.com.
Comprised of volcanic glass, crystals and other rock fragments, ash from explosive eruptions typically reaches the stratosphere as far as 13 miles above the volcano—within the cruising altitude of commercial aircraft.
Mike Galvin, head of fleet operations at Qantas Australia, told The Conversation in June that the airline industry adopts a "no fly" policy if there is any detectable volcanic ash.
"Engine and aeroplane manufacturers will not certify any level of ash tolerance," Galvin said.
"The primary issue of volcanic ash for aeroplanes is the melting of ash in the engine turbines and the blocking of sensors that measure air speed and altitude. This can result in differences in flight information displayed to each pilot," he added.
"Additional problems arise from reduced visibility due to the opacity of windscreens, and contamination of air entering the cabin."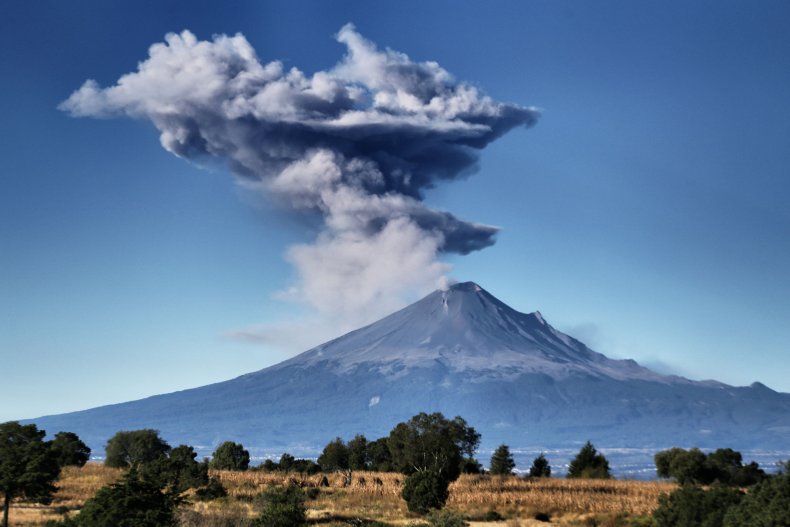 The volcanic ash spewed out from Iceland's Eyjafjallajökull volcano in 2010 grounded many of Europe's flights and cost the aviation industry an estimated $250 million a day.
Last month, flights were disrupted in the Mediterranean after Mount Etna in Sicily erupted, sending a plume of mostly steam to around 14,000 feet, The Independent reported.
Meanwhile in May 2018, flights were canceled, delayed and diverted for people traveling to and from Bali, Jakarta, Singapore and Kuala Lumpur after the eruption of 9,610-foot volcano Mount Merapi in central Java.