Why Klondike's Choco Taco Has Been Discontinued
After nearly 40 years, the famous and beloved Choco Taco is being discontinued by Klondike.
The popular ice cream treat was first developed in the 1980s, and was available to buy through ice cream trucks. It wasn't until later that Unilever (which now owns Klondike) began to widely distribute it.
What distinguishes the Choco Taco from other ice creams is its taco form. Alan Drazen, Choco Taco's inventor, said this was a game changer.
In an article on food website Eater, columnist Gustavo Arellano says that the ice cream is a testament to how much Americans loved tacos, as "they were willing to eat it in frozen dessert form."
What Is a Choco Taco?
It's an ice cream in the shape and form of a taco. The outside shell is made from a chocolate-dipped wafer and is topped with peanuts, the inside consists of vanilla ice cream.
Drazen explained how he came up with the idea for the sweet treat, saying he was "on an expedition in Mexico and got separated from my party. It was hot. I hadn't had anything to drink. And then I saw a mirage. An ice cream taco, rising out of the distance. That's how I got the idea."
He created it in 1983 in Philadelphia and began distributing it to wholesalers who would then sell it to ice cream trucks.
Why Have Choco Tacos Been Discontinued?
A Klondike brand representative told Newsweek: "Over the past 2 years, we have experienced an unprecedented spike in demand across our portfolio and have had to make very tough decisions to ensure availability of our full portfolio nationwide".
"We know this may be very disappointing."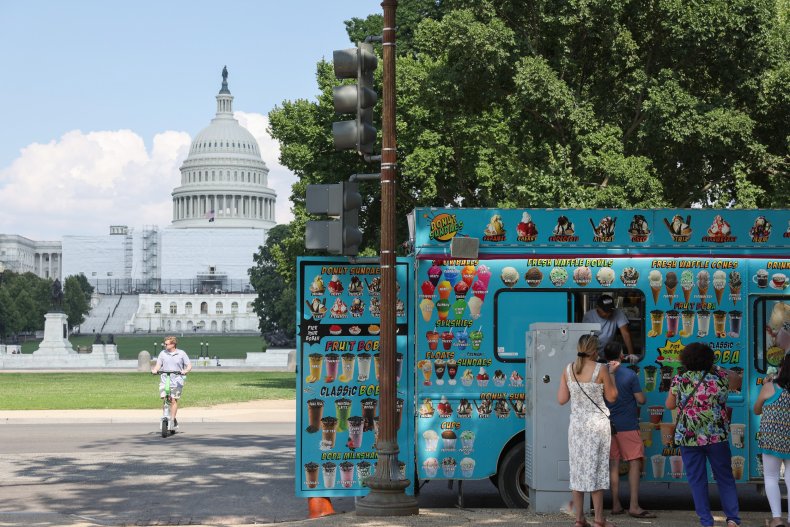 Can I Still Find a Choco Taco?
The news has left many people upset, taking to social media to express this. One Twitter user wrote: "One day you had your last Choco Taco and you didn't even know it".
Luckily, if you're craving the beloved ice cream, the good news is that you may still be able to buy a Choco Taco.
You may still be able to grab one from retailers, as they sell the ice cream through remaining inventory, and you can find the closest one to you on the store locator of Klondike's website.
Unfortunately, you will not be able to directly purchase a Choco Taco from Klondike's website, as if you search for this, the website says that "the Klondike Choco Taco has unfortunately been discontinued in both 1ct and 4ct pack sizes."