Man Shot Dead By Paris Police 'Had Fake Identity'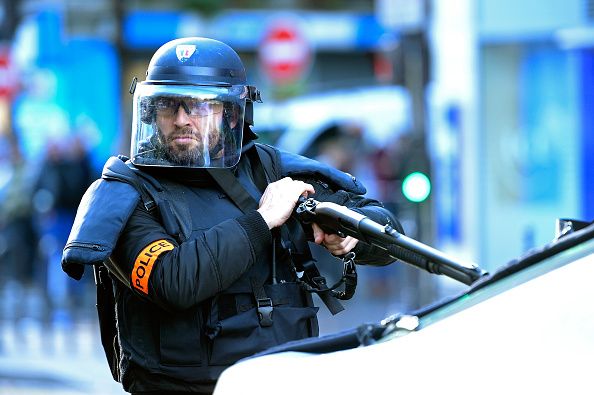 Updated | A name given for the man police shot dead in Paris on Thursday may not be correct, according to reports.
The man had been thought to be called Sallah Ali, born in 1995 in Morocco.
But on Friday Paris Prosecutor Francois Molins cast doubt on this identity. "I am not at all sure the identity he gave was real," he told France Inter radio, Reuters reported.
The dead man called himself Sallah Ali to police in 2013, according to The Guardian. But, Molins added, a sheet of paper found on him gave a different name, and a Tunisian nationality.
The man allegedly attempted to enter a police station in the city with a knife. A piece of paper found on his body "pledged allegiance" to so-called Islamic State and vowed revenge for French "attacks in Syria," the BBC reported.
The incident is being investigated as an act of terrorism, according to the Wall Street Journal.
The incident took place in the 18th arrondissement of Paris, the Goutte d'Or, around noon. French Interior Ministry spokesman Pierre-Henri Brandet said that the man shouted the Islamist slogan "Allahu Akhbar" (God is great) outside the police station near Montmartre and the Gare du Nord international rail station, France's BFMTV reported.
"On Thursday morning, a man attempted to attack a policeman at the reception of the police station before being hit by shots from the police," said Brandet.
A police union source told Reuters that the man was wearing a fake explosive belt and that a bomb disposal unit was dispatched to inspect a potential device on the man. "The man did have a belt, but it was a fake. The bomb-disposal unit confirmed it was a fake," the source said.
A witness told AFP news agency that he heard "two or three shots" in the incident.
Images circulating on social media showed a police bomb disposal robot inspecting the body of the man. The images could not be independently verified.
The incident occurred on the anniversary of the deadly attacks on the Paris offices of the Charlie Hebdo magazine and a Jewish supermarket last January that left 17 people dead.
On Thursday, French President Francois Hollande pledged to boost security with an extra 5,000 police posts in the wake of the deadly Paris shooting and suicide bomb attacks in November that left 130 people dead. He praised the police, military and intelligence services at a ceremony at the Paris police headquarters.
"Faced with these adversaries, it is essential that every service—police, gendarmerie, intelligence, military—work in perfect harmony, with the greatest transparency, and that they share all the information at their disposal," he said.
This is a developing story and will be updated as more information becomes available.