Knights of the Crystal Blade: Prophet Given At Least 15 Years in Second Sentencing in Child Abuse Case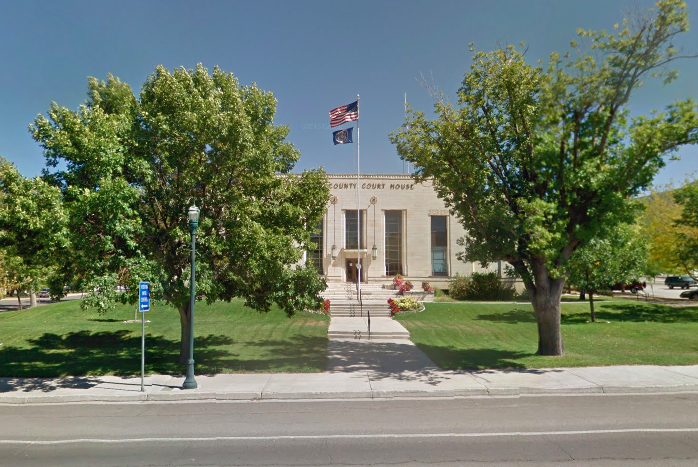 One of the leaders of the doomsday cult the Knights of the Crystal Blade in Utah was sentenced to at least 15 years in prison and up to life in prison after pleading guilty to one count of sodomy on a child. Samuel Shaffer was previously sentenced to up to life in prison for charges of child rape and abuse.
Shaffer and John Coltharp, both 34, were arrested in December after the pair kidnapped Coltharp's children. The two men, who referred to themselves as prophets, established a small polygamous, doomsday cult.
Coltharp was arrested in December when he failed to return his four children to his ex-wife, who had custody. Authorities raided the compound where he and Shaffer lived and found Coltharp's sons but not his two daughters.
After an Amber Alert was issued, authorities found Coltharp's and Shaffer's daughters. Two of the girls were found in a single-wide trailer and the other two girls were recovered from an empty 50-gallon water drum.
The pair believed Muslims planned an invasion of the U.S and that the end of the world was coming. The men married each other's oldest daughters and their own youngest daughters. According to KSL, Shaffer told a judge Wednesday that he hoped to establish a family and grow old with the 8-year-old girl he married.
Related: What we know about doomsday cult leaders accused of child bigamy
"I sincerely believed that child marriage was a correct principle from God. And I've seen the consequences of what's happened, and I know that I shouldn't have done it now," Shaffer told the judge. "But I sincerely believed that the practice was correct at the time."
Judge Marvin Bailey of the 6th District Court in Manti, Utah, sentenced Shaffer to at least 15 years and up to life in prison after he pleaded guilty to one count of sodomy on a child, The Salt Lake Tribune reported. The judge dismissed a few other charges, including a count of sodomy, obstruction of justice, child bigamy and lewdness involving a child.
In May, Shaffer was sentenced by a 5th District judge to at least 26 years and up to life in prison for rape of a child and child abuse. According to KSL, Bailey allowed the man's new prison sentence to run concurrently to his previous sentencing.
Coltharp initially rejected a plea deal that would sentence him to 25 years in prison. However, he agreed to a plea deal on June 13 that would see prosecutors drop his kidnapping and obstruction of justice charges, The Associated Press reported. He is scheduled to be sentenced on August 8.
On June 8, prosecutors filed charges against a third member of the cult, who joined the religious group online before driving to Utah to get baptized. Court records revealed Roe "married" a 5-year-old girl involved in the cult and sexually assaulted her at a motel, The Salt Lake Tribune reported.