The cast list for Knives Out 2 is becoming a real who's who of talent for this hotly anticipated whodunit.
More actors have signed up to star in the mystery sequel which will see Daniel Craig return as the Southern gentleman, Detective Benoit Blanc.
Knives Out featured a spectacular list of actors including Jamie Lee Curtis, Don Johnson, Chris Evans, Christopher Plummer, Ana de Armas and many more. Let's take a look at what who we can expect to see in Knives Out 2.
Who is in Knives Out 2?
The sequel promises to be just as star-studded as the original. In May 2021, the casting announcements kept coming to put together a mightily impressive group.
The first person revealed to star in Knives Out 2 was Dave Bautista. Bautista has become a bankable action star in his own right, fronting a number of his own movies as well as starring in the Guardians of the Galaxy movies, Avengers, Blade Runner 2049, and alongside Craig in 007 movie Spectre.
Edward Norton, another (albeit brief) Marvel star was the next actor to join the cast. Musician and actress Janelle Monáe was announced the following day. She's appeared in critically acclaimed movies such as Hidden Figures, Moonlight and Harriet.
Kathryn Hahn's year got even better when she was announced in the sequel. She's had a terrific start to the year after the success of her role in Wandavision. Hamilton star and Academy Award-nominee Leslie Odom Jr. has been cast and will also be joined by fellow Oscar-nominee Kate Hudson.
The latest announcements revealed that Madelyn Cline (Outer Banks) and Jessica Henwick (Iron Fist) have also been cast.
Behind the camera, Rian Johnson is returning to write and direct the sequel, just as he did for Knives Out.
There's been no announcement regarding what characters these actors will play or how they'll fit into the story line yet. No one except for Craig has been announced to reprise their role from the first movie.
Production is set to begin on Knives Out 2 this summer in Greece and it will be released in 2022.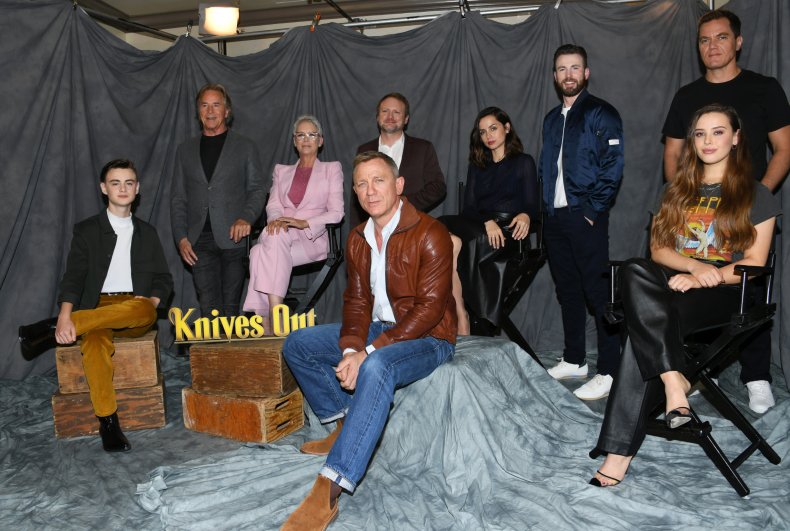 Is Knives Out 2 coming to Netflix?
While Lionsgate produced the original, the next two installments of Knives Out movies are coming to Netflix.
Several outlets reported that Netflix bought the rights to Knives Out 2 and Knives Out 3 from Johnson and Ram Bergman's production company T-Street for an estimated $450 million.
To put the level of success of the first Knives Out film into context, it earned a massive $311.7 million at the box office on a $40 million budget. It also got Johnson an Oscar nomination for Best Original Screenplay, though he lost out to Parasite.
Knives Out 2 is scheduled for release in 2022.