'Knives Out' Director Rian Johnson Describes The 8 Suspects in the Murder of Harlan Thrombey
Knives Out is Star Wars: The Last Jedi director Rian Johnson's tribute to the parlor room murder mysteries of Agatha Christie. While trailers have leaned into the exceptional cast and Johnson's quick-witted screenwriting, little has been revealed about the actual murder-mystery at the movie's heart.
That all changed on Monday, a little more than a week after Knives Out's world premiere at the Toronto International Film Festival, when Johnson revealed new character posters on Twitter, while also providing character descriptions for the cast of Knives Out "in the style of those enticing character breakdowns that began Dame Agatha's books."
Johnson's descriptions, alongside the new Knives Out character posters, double as a lineup of the prime suspects in the death of mystery writer Harlan Thrombey.
The Eight Suspects, Two Detectives and One Dead Body of Knives Out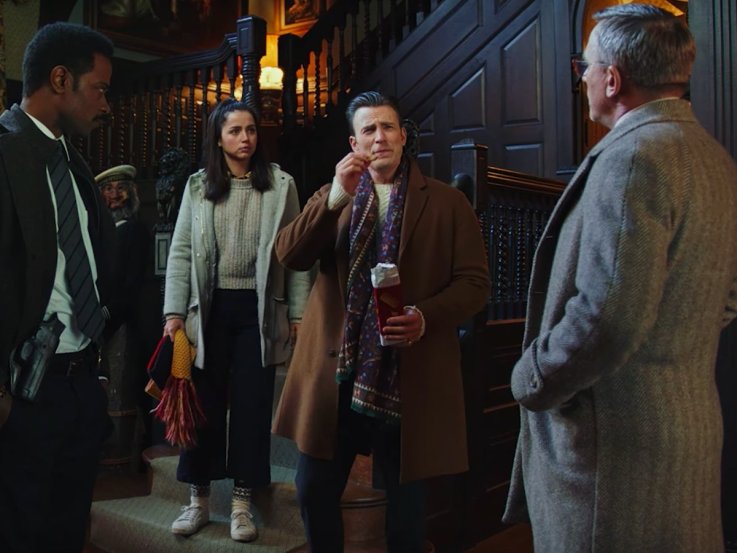 Each poster shares in common the tagline "Nothing Brings a Family Together Like Murder." For each, Johnson provided a brief character description that highlights their likely motives.
The Patriarch Harlan Thrombey, played by Christopher Plummer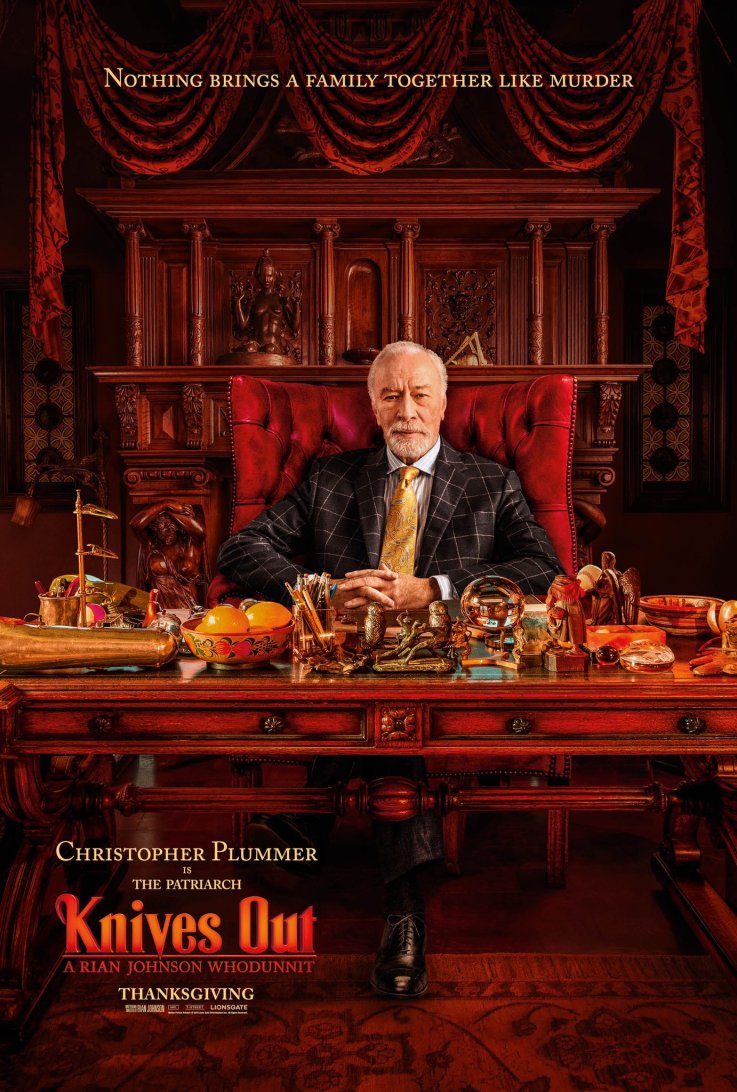 "The world's most successful mystery writer and the patriarch of this whole insidious clan. When he turns up dead under mysterious circumstances, the game is afoot..."
The Police Detective Elliott, played by LaKeith Stanfield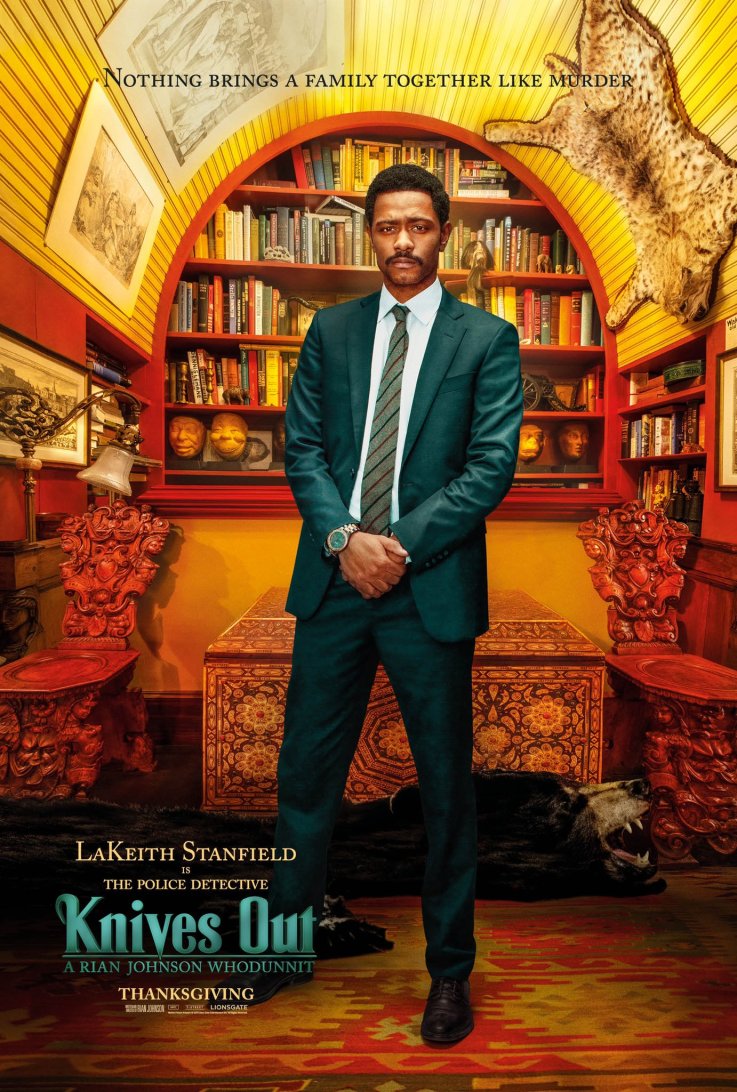 "The cool headed local police detective. He's ready to rule Harlan's death a suicide... but then the clues and motives start to surface, and suddenly he's not so certain..."
The Devoted Caretaker Marta Cabrera, played by Ana de Armas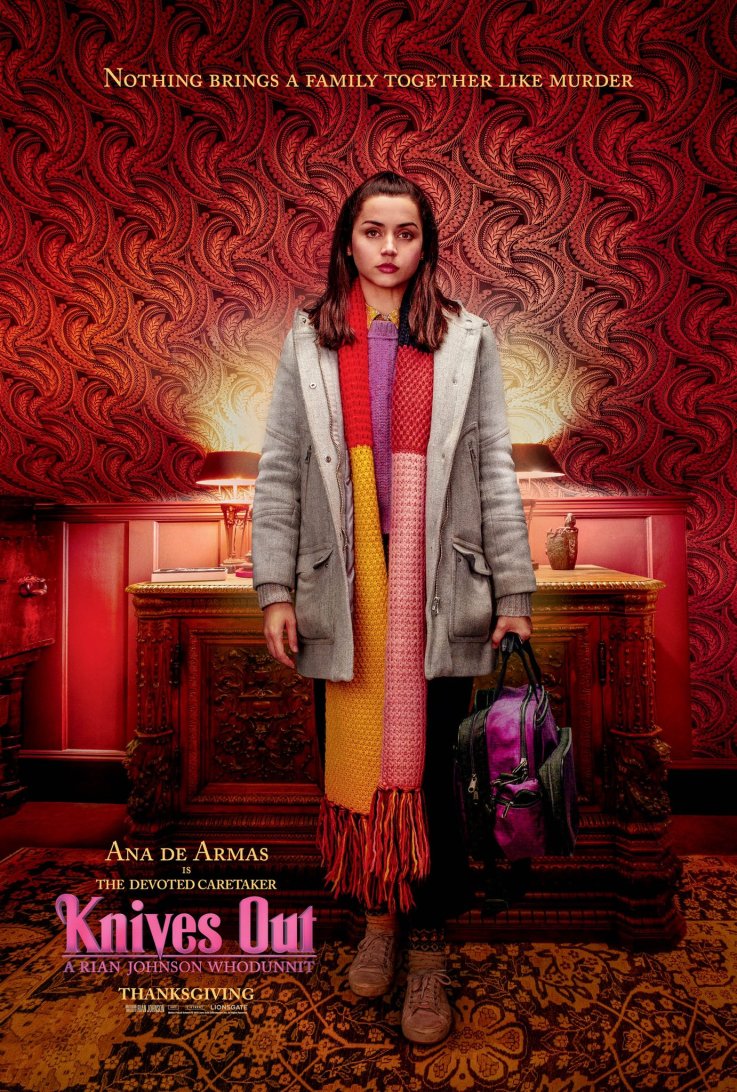 "Harlan's devoted caregiver. She was closest to Harlan, and has some secrets of her own to keep... secrets worth killing for?"
The Publishing Heir Walt Thrombey, played by Michael Shannon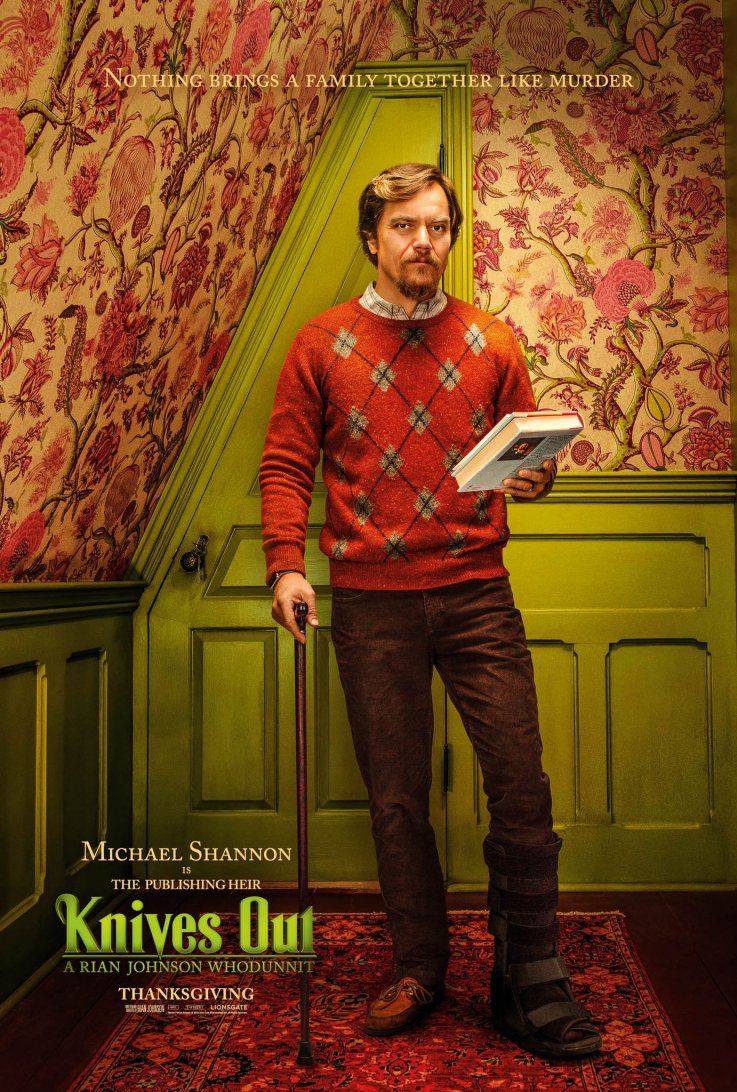 "Harlan's youngest son. Walt runs the family publishing company, but his ambitions reach much farther. Would he... kill for them?"
The Internet Troll Jacob Thrombey, played by Jaeden Martell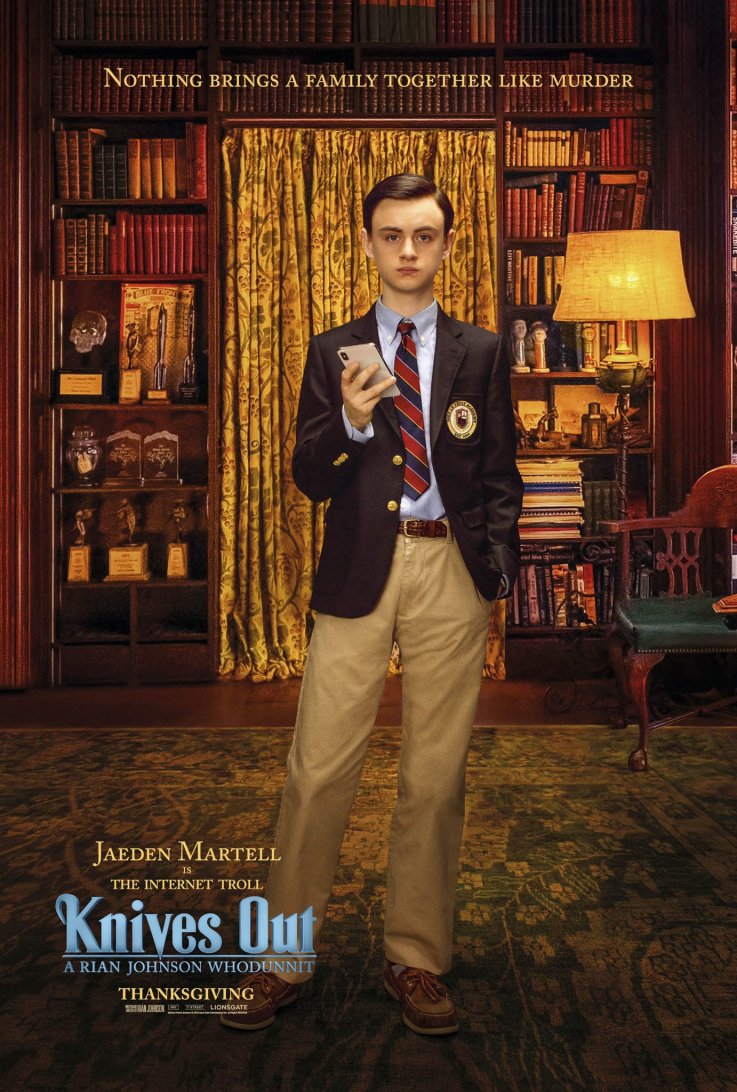 "Walt's son. He spends every moment of the day on his phone... could he have trolled his way into murder?"
The Lifestyle Guru Joni Thrombey, played by Toni Collette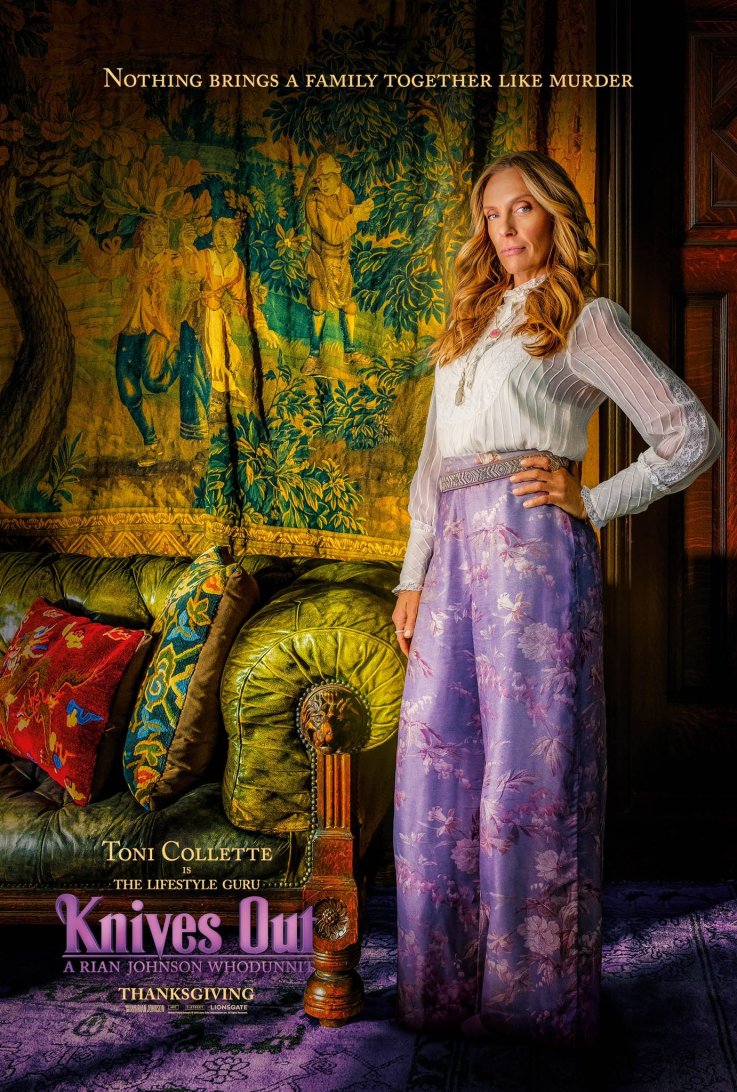 "Harlan's daughter in law. She's made a killing with her lifestyle brand Flam... but if she was desperate enough, would she stop there?"
The Social Activist Meg Thrombey, played by Katherine Langford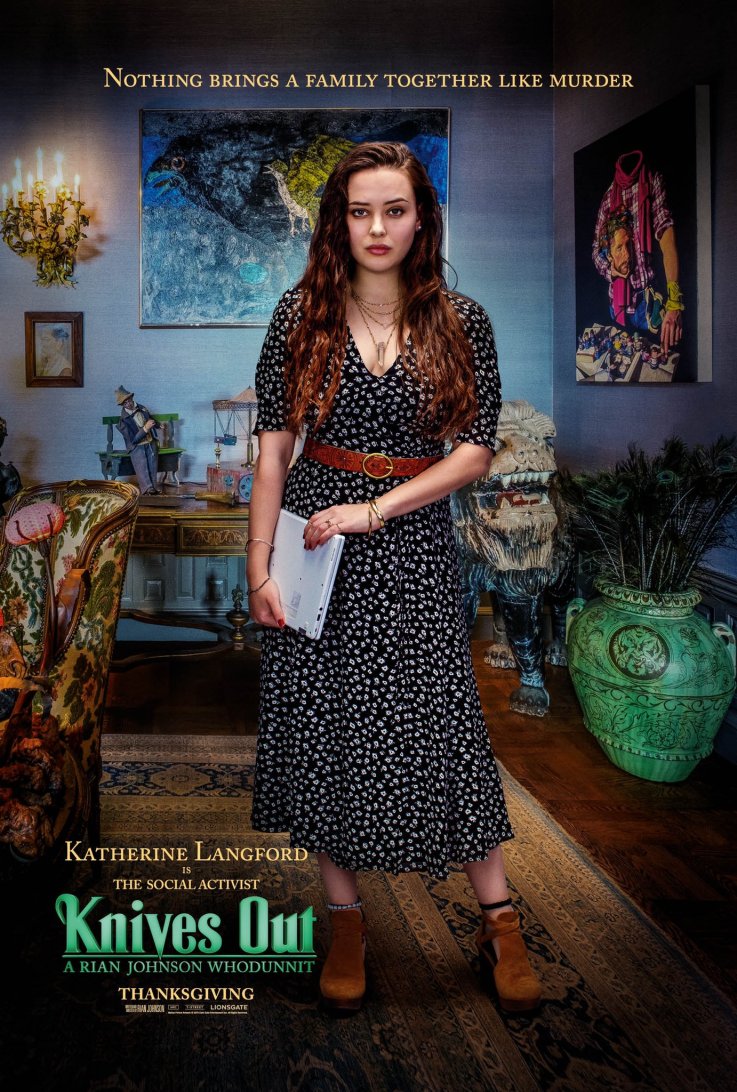 "Joni's daughter. Well studied at the best liberal arts colleges in New England... but could her syllabus have included cutlery skills?"
The Real Estate Mogul Linda Thrombey, played by Jamie Lee Curtis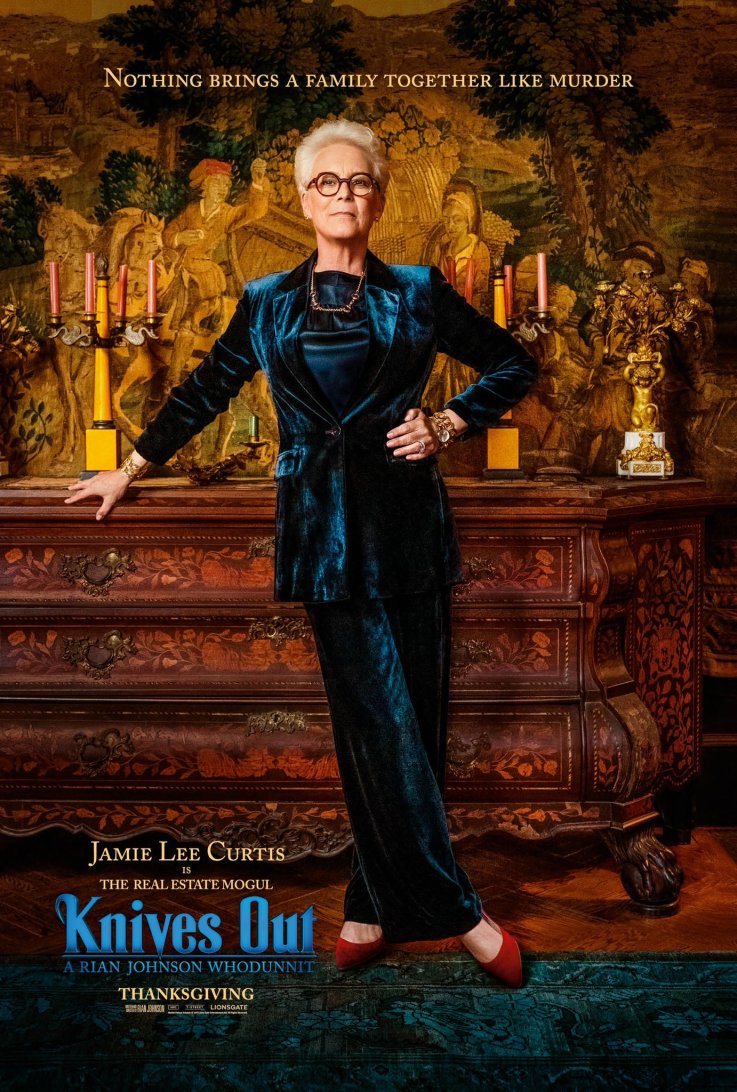 "Harlan's eldest daughter. She has a head for business... does she have a heart for homicide?"
The Desperate Son-In-Law Richard Thrombey, played by Don Johnson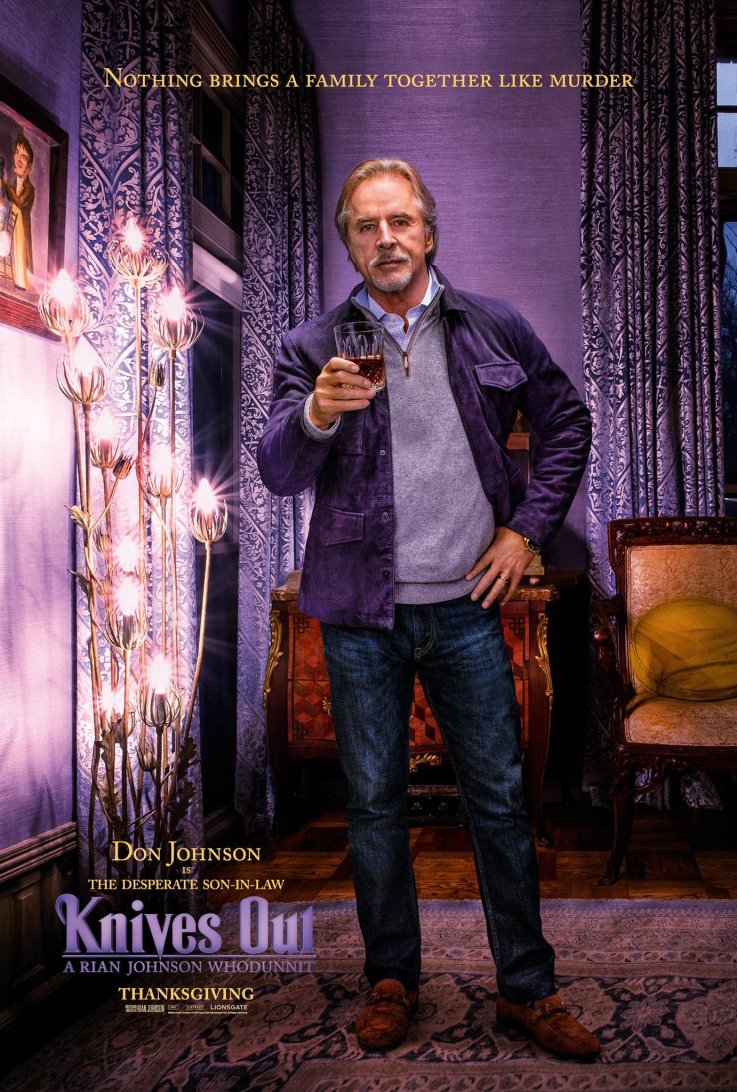 "Linda's husband. When his indiscretions catch up with him, who knows how far he'll go to conceal the truth..."
The Trust Fund Playboy Ransom Thrombey, played by Chris Evans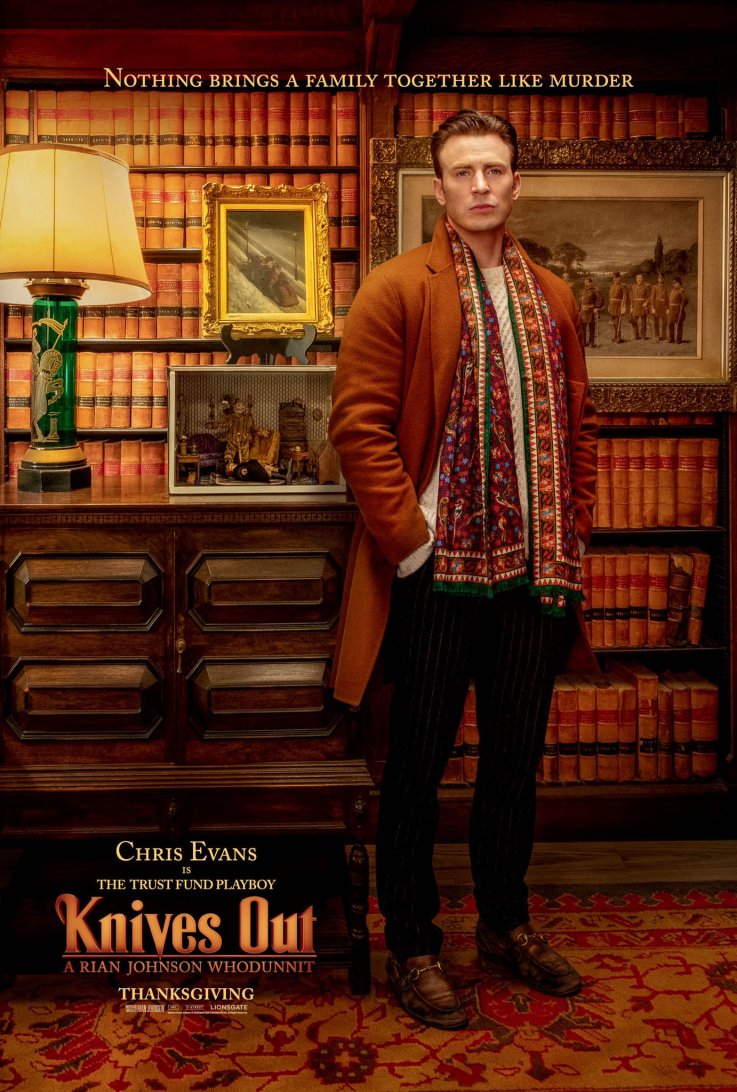 "Richard & Linda's son. Born with a honeyed but forked tongue and a silver spoon in his mouth. A knife would complete the set..."
The Renowned Investigator Benoit Blanc, played by Daniel Craig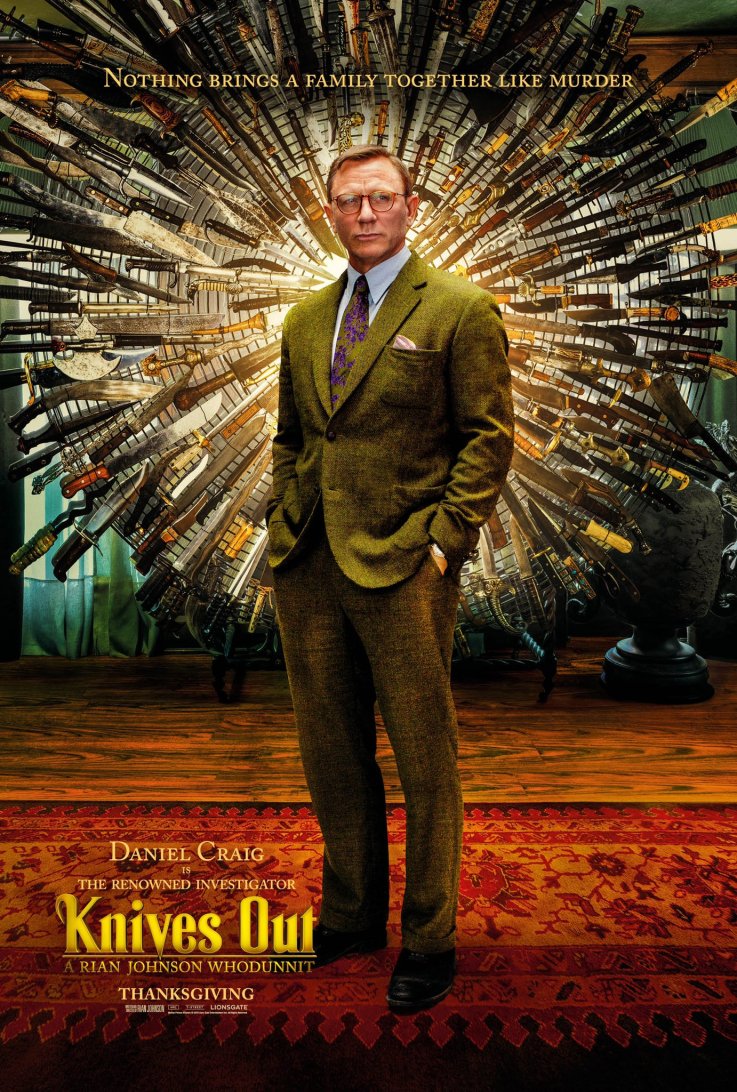 "Benoit Blanc, a gentleman sleuth of great renown. Summoned to this nest of iniquity by mysterious means, it falls to the great detective to solve the case... before the murderer strikes again..."
Knives Out will be released the day before Thanksgiving, November 27.
'Knives Out' Director Rian Johnson Describes The 8 Suspects in the Murder of Harlan Thrombey | Newsgeek