'Knives Out' Cast: A Guide to All the Characters and Suspects in the Movie
Bringing the all-star cast murder mystery into the 21st century Knives Out sees the rich and dysfunctional Thrombeys head to the murderous mansion of the leader of the family Harlan Thrombey (played by Christopher Plummer) for his 85th birthday, which also soon becomes his death day.
In the style of these films, each of the many Thrombeys, who are played by actors like Chris Evans, Jamie Lee Curtis and Michael Shannon, are suspects and have their own motives, which are sure to be sniffed out by Knives Out's equivalent of Poirot, Benoit Blanc (Daniel Craig).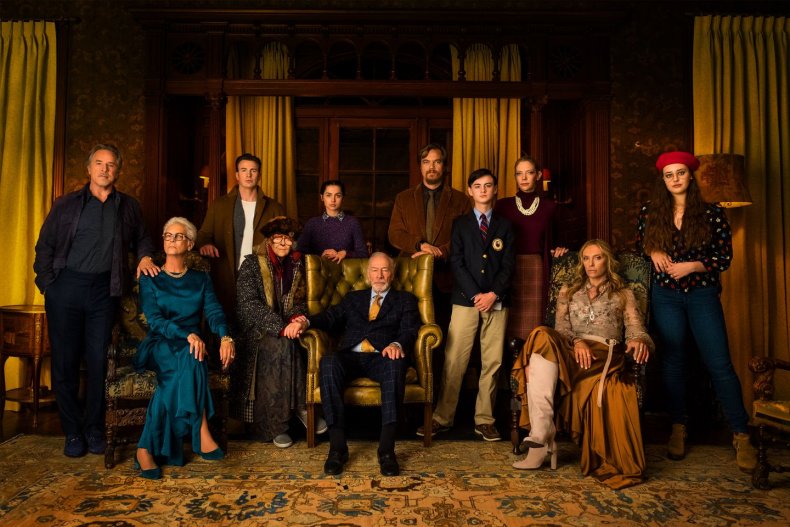 Who is in the cast of Knives Out?
Harlan Thrombey - Christopher Plummer
Our murder victim Harlan Thrombey is a multi-millionaire mystery writer living in a mansion full of curious objects from out of his books, including a ring of knives that gave many of the posters for Knives Out their backdrop. After he manages to alienate nearly his entire family at his party, he ends up dead, leaving an entire family tree full of suspects.
Christopher Plummer stars as the cantankerous millionaire after playing a similar role, that of John Paul Getty in All the Money in the World, a performance that saw him receive a Golden Globe nomination in 2018. An Oscar winner for Beginners, he is still probably best known as Captain Von Trapp in The Sound of Music.
Benoit Blanc - Daniel Craig
With Harlan dead, master detective Benoit Blanc (Daniel Craig with a southern accent reminiscent of his hilarious turn in Logan Lucky), who has just appeared in a New Yorker profile most of the Thrombeys have just read, receives an envelope full of money from an unknown person to try and find the killer.
Though best known from his four films as James Bond (Casino Royale, Quantum of Solace, Skyfall and Spectre), Daniel Craig has also starred in films like The Girl with the Dragon Tattoo, The Golden Compass and Munich.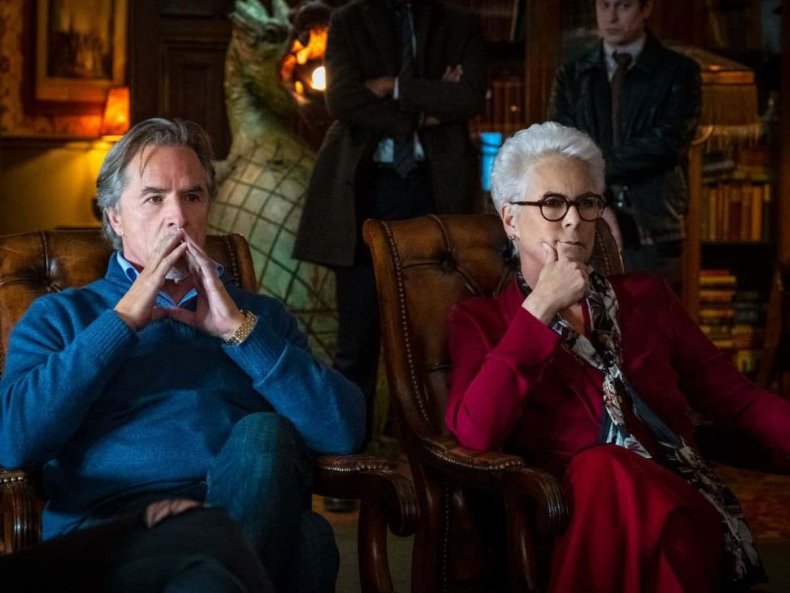 Linda Drysdale - Jamie Lee Curtis
The daughter of Harlan, she is the nearest the Thrombeys have to a self-made businesswoman—though of course with a little help from her famous daddy. She is played by Jamie Lee Curtis, famous for playing Laurie Strode in a number of Halloween films as well as her work in A Fish Called Wanda, Freaky Friday and True Lies (which won her one of her two Golden Globes).
Richard Drysdale - Don Johnson
Linda is married to Richard, who helps in the company that Linda runs and is portrayed by Miami Vice star Don Johnson (who won a Golden Globe for the show), who is currently also starring in HBO's Watchmen.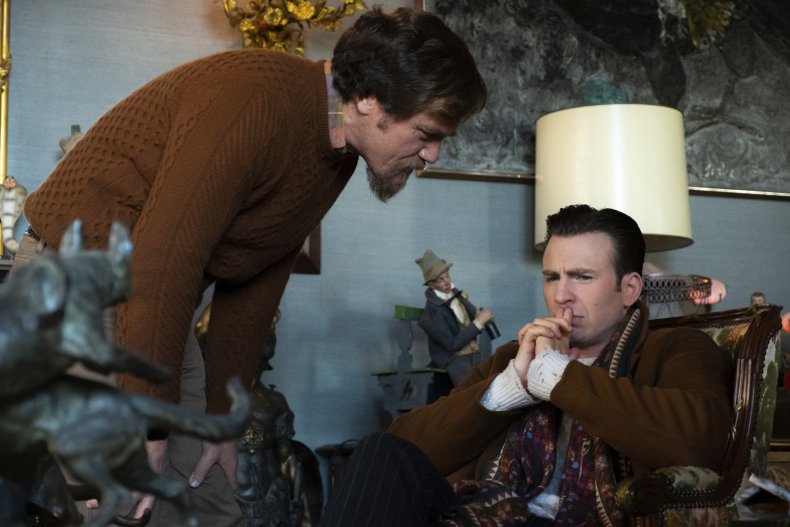 Hugh Ransom Drysdale - Chris Evans
Richard and Linda's son is Hugh, best known to the Thrombeys by his middle-name, Ransom. The worst kind of trust fund playboy, he is almost universally disliked by the family for being an asshole and is very close to being cut out of Harlan's will at the start of Knives Out.
The character is brought to life by the owner of what in Avengers: Endgame was called "America's ass," Chris Evans, who went from roles in films like Not Another Teen Movie and Fantastic Four to playing Captain America.
Walt Thrombey - Michael Shannon
Harlan's son is Walt Thrombey, who manages his father's publishing company, and who Harlan wishes he had let be more independent and less reliant on his father's work, especially when Walt starts hounding him about the TV and film rights to his books.
Michael Shannon plays the character after getting two Oscar nominations for Nocturnal Animals and Revolutionary Road and also starring in Take Shelter, The Shape of Water and The Little Drummer Girl.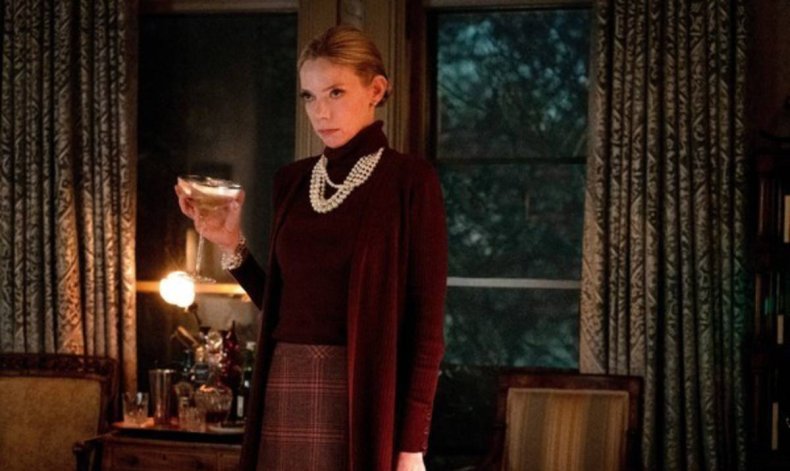 Donna Thrombey - Riki Lindhome
Walt's wife is Donna, who director Rian Johnson called, "very uptight [and] very frightened of a lot of things in the world" in an interview with GamesRadar. Riki Lindhome of Another Period and Garfunkel & Oates plays her.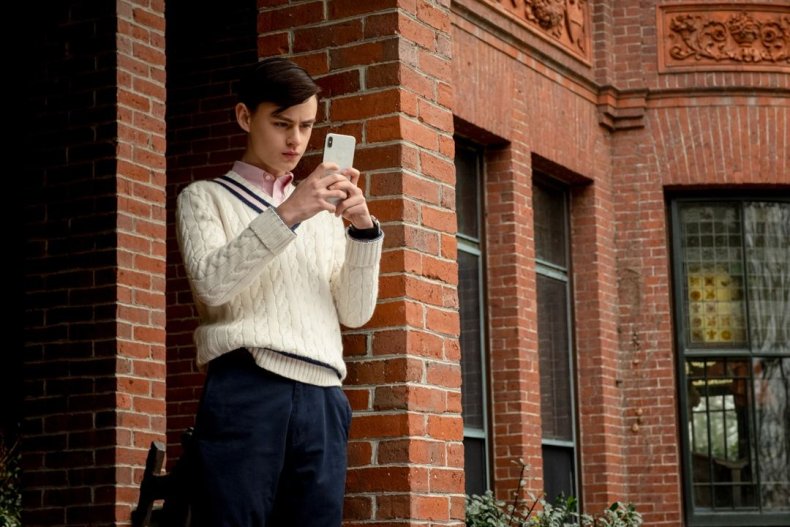 Jacob Thrombey - Jaeden Martell
Walt and Donna's son is Jacob, a strange boy who his family is worried is becoming a member of the alt-right, who loves to call his cousin Meg a "snowflake." Knives Out viewers may recognise Jaeden Martell from his roles in It and It Chapter Two, Masters of Sex and Midnight Special (where he starred alongside Michael Shannon).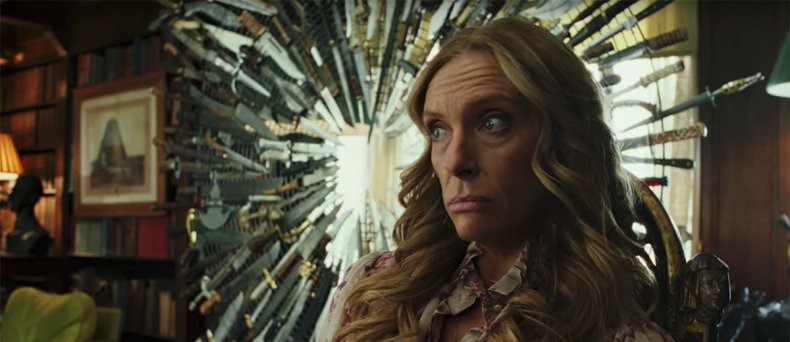 Joni Thrombey - Toni Colette
The wife of Harlan's dead son Neil, Joni is a vacuous Instagram influencer...though what that seems to mean in practice is mostly living off of handouts from Harlan--something which, at the start of Knives Out, looks soon to come to an end. In the role of Joni is Toni Colette, the Australian actor and Oscar-nominated star of The Sixth Sense, Muriel's Wedding and Hereditary.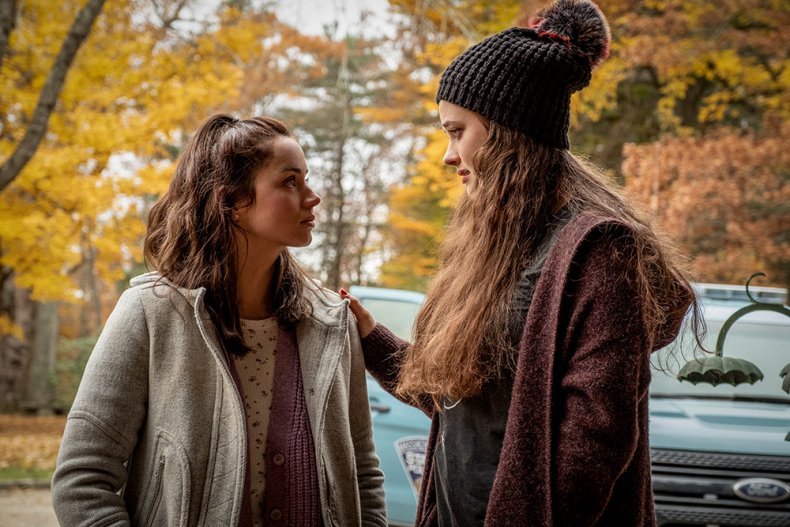 Meg Thrombey - Katherine Langford
Meg is Joni's daughter, who goes to an elite private school—paid for, of course, by her grandfather Harlan. Playing Meg is Katharine Langford who, like her onscreen mother, is also Australian. The actor is best known for starring in 13 Reasons Why but has also been in movie Love Simon.
Marta Cabrera - Ana de Armas
Also at the house for Harlan's 85th birthday is Marta, his carer and nurse, who the Thormbeys call part of the family, even if they cannot actually remember which country her family came from. Ana de Armas may be less familiar than some of the other stars of Knives Out, but has previously starred in Blade Runner 2049 and is about to have a big year where she will star in new Bond film No Time to Die (alongside Daniel Craig) and play Marilyn Monroe in an adaptation of Joyce Carol Oates' novel Blonde.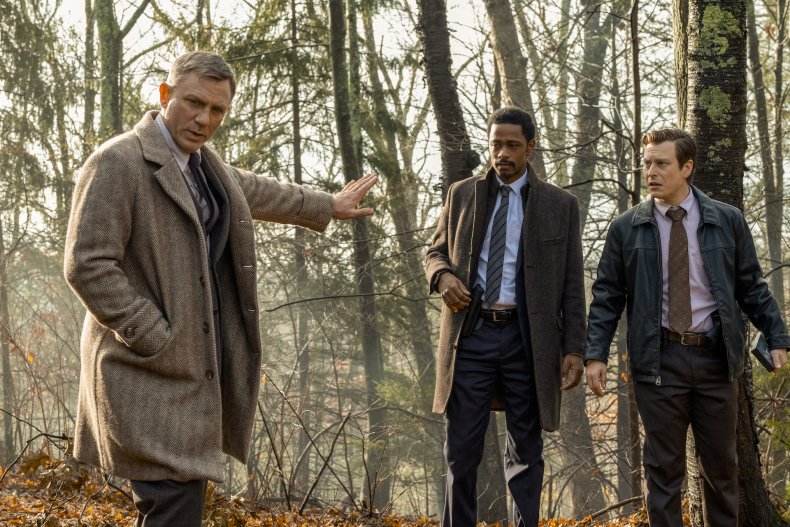 Also investigating the case alongside Benoit Blanc are two policemen: Detective Lieutenant Elliot, played by Lakeith Stanfield of Get Out and Sorry to Bother You, and Trooper Wagner, played by Noah Segan, who has appeared in every one of Rian Johnson's movies. Meanwhile, Harlan's housekeeper, who plays a crucial role later in the film, is played by Edi Patterson, who had a breakout role this year in HBO's The Righteous Gemstones, while Harlan's ancient mother is brought to life by Lois & Clark's K Callan.
Knives Out is in cinemas now