Knockaround Sunglasses Review: The Best Affordable Sunglasses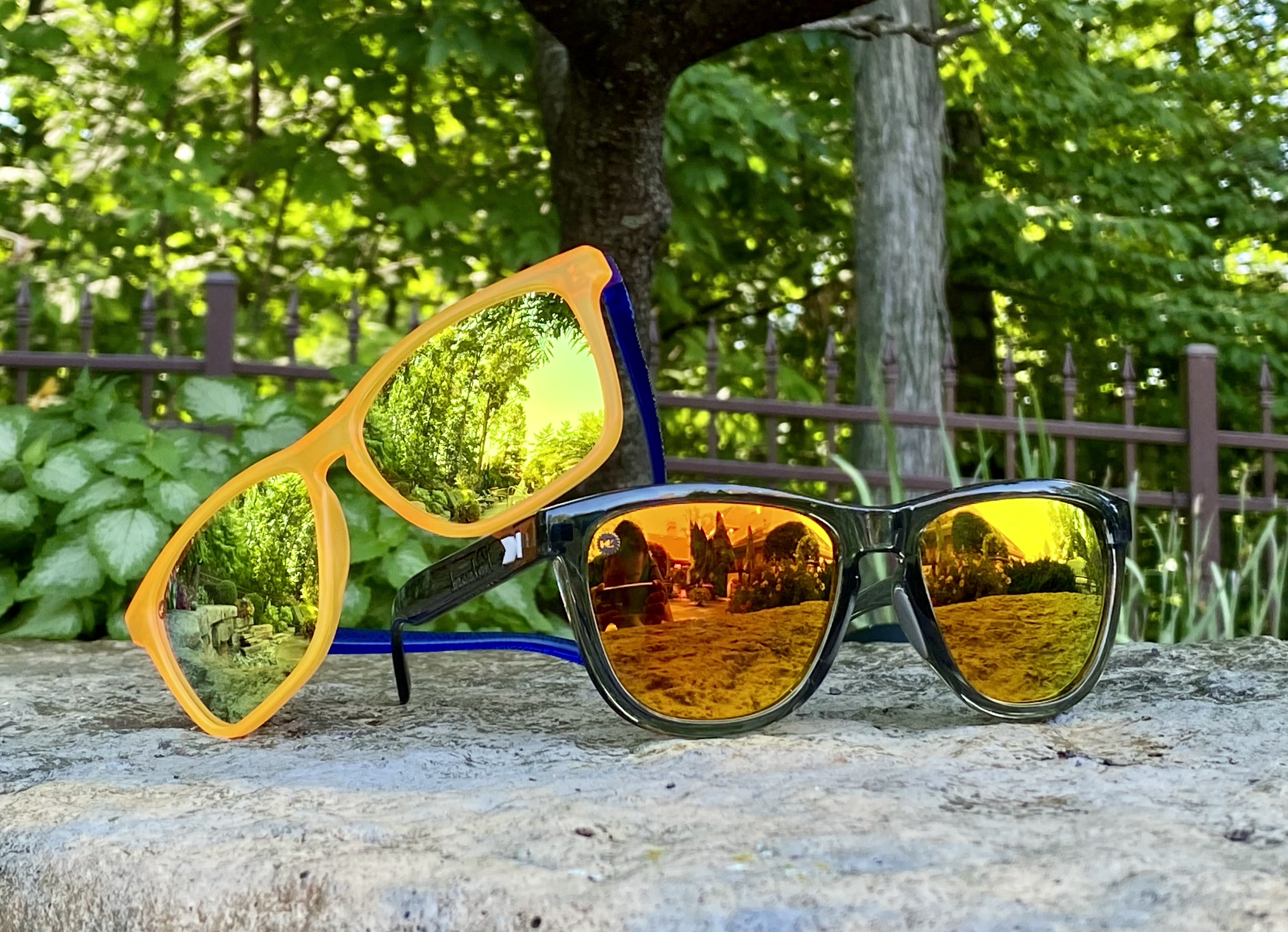 It's hard to find a great pair of cheap sunglasses, but we've found a new favorite for everyday use and outdoor activities. Knockaround sunglasses are affordable, with prices starting at $15 and available with polarized lenses for a small upcharge.
Instead of buying an expensive pair of sunglasses that eventually break, or that you leave at home when you are out on the water or being active, you can buy a pair of two of Knockaround sunglasses and use them when you are out and about. I enjoy not worrying about dropping, scratching or even forgetting the Knockaround sunglasses, as I did with expensive designer frames.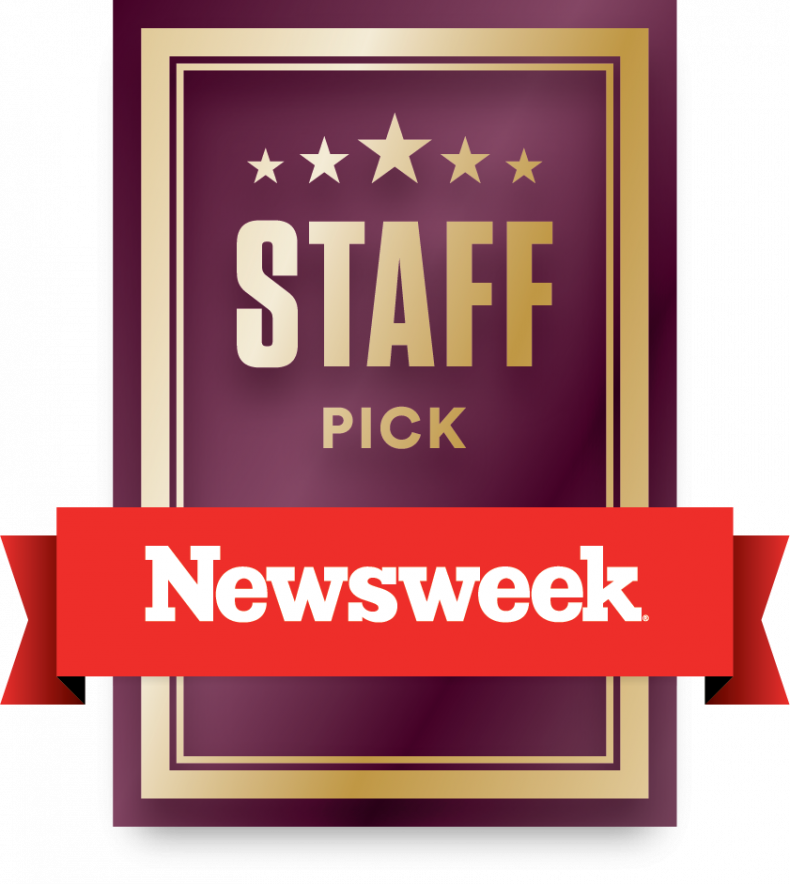 Inspired by a pair of 'knockaround' sneakers that his dad used while mowing the lawn, Ace Moyer set out in 2005 to make a pair of sunglasses that were dependable and that you wouldn't worry about getting beaten up. In our opinion, he succeeded.
We tested the Knockaround Fast Lanes and Premiums Sport models with polarized lenses for the last month and are impressed with the fit, build quality, and style. For a few dollars more than the price of gas station sunglasses, you get a lot of value.
Knockaround Sunglasses Style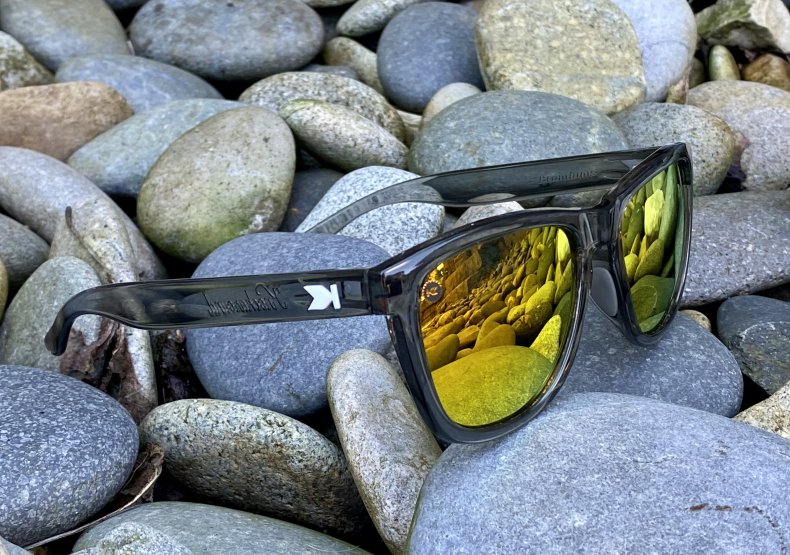 Knockarounds offers 13 styles, kids sizes and two types of goggles. The company provides a wide array of colors and combinations. You can customize six of the different models with over a million combinations to match your style or personality. There are also collaborations with popular brands like Hot Wheels, Nerf, Shark Week and more, so you have tons of fun options. After wearing both, I'm partial to the slightly chunkier style and the grips on the Premiums Sport.
The build quality of both pairs of Knockaround sunglasses is top notch. These models are made from smooth and firm plastic. The frame flexes enough that I don't worry that I will break them, but it still feels sturdy. The hinges move fluidly, and it is easy to open them and put them on with one hand.
Many of the style options are plastic, but there are also metal frames in the Aviator styles, which the company sells as the Mile Highs and Mount Evans.
Branding is pretty minimal with a stylized K logo on each arm and a small logo on the corner of the right lens. On the inside of each arm the Knockaround name and model are pressed into the plastic, but these aren't visible when wearing them.
Knockaround Lens Options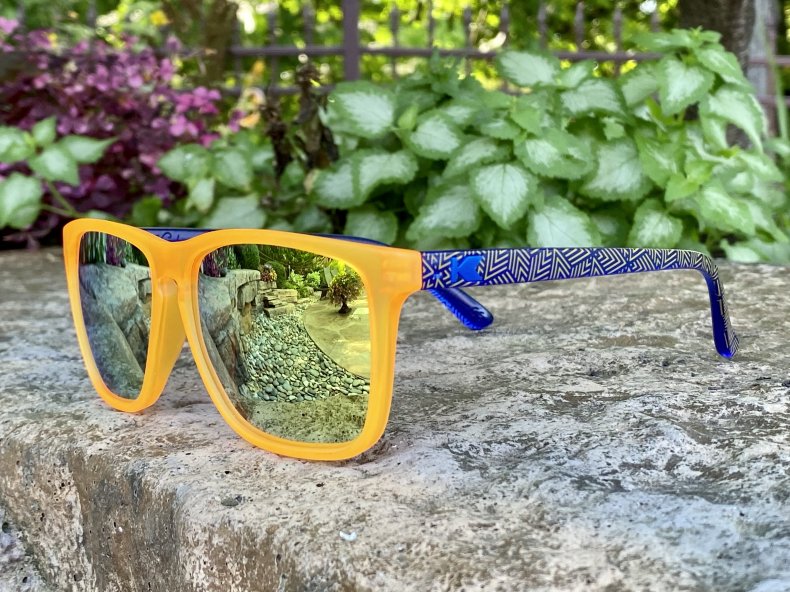 Depending on the model, you will get a standard lens or a polarized lens. If you choose a custom option, you can pick which lens you want; otherwise, you'll need to pay attention to the details when shopping. On the Custom Fast Lans and the Premiums Sport, I tested polarized lenses. Both do a great job of blocking the sun and have held up well over the last month of tough use.
The lenses are impact resistant with UV400 protection, which means they block 99-100% of UV light. The UV400 rating is critical because UV light can damage your eyes. All the lens options at Knockaround are UV400 rated, including the lenses in the kids' frame options.
Knockaround Fit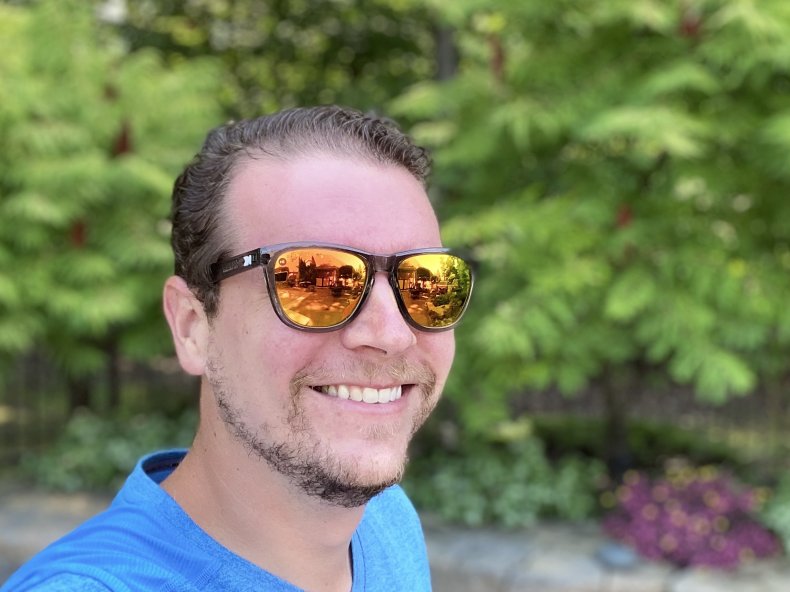 The sunglasses fit very nicely with just the right amount of tension to keep them in place, without the arms pressing in too much.
I appreciate the rubber nose pads on the Sport versions when I am running, hiking, or near water. When I am sweating, these help keep the sunglasses in place. I highly recommend choosing one of the Sport options if you plan to wear sunglasses while working out or doing physical activity outside.
Are Knockaround Sunglasses Worth Buying?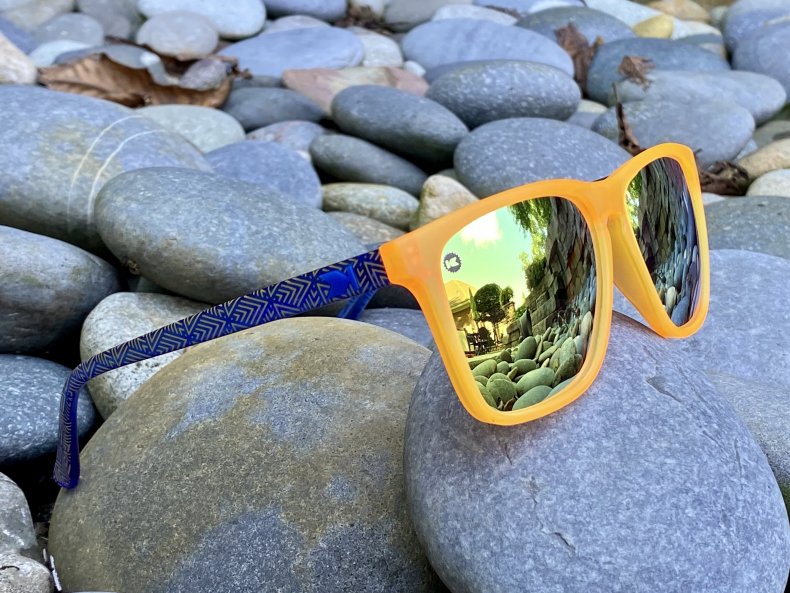 After using the Custom Fast Lanes and Premiums Sport Sunglasses for the last month, they are the best sunglasses I've found for the price.
Of the two styles I tested, the Premiums Sport pair is my favorite. I'm spending more time walking, hiking, and wading in 2020, and the nose grip keeps the sunglasses in place while I am active. Even if I were to drop them in the river, I would only be upset about waiting for a replacement pair to arrive.
The Custom Fast Lanes look nice and match my style exactly. The customization process is easy, and there are a lot of options. The colors and design matched the online version exactly.
If you're looking for affordable sunglasses that you can wear without worrying, Knockaround is the answer.
Shoppers get free shipping on qualifying orders. There is a 100 percent happiness guarantee, and the company offers free returns on standard orders.