The Knowledge Problem in Illinois | Opinion
As the COVID-19 pandemic enters its sixth month, Illinoisians are being put to difficult choices about what risks are acceptable. Given the large numbers of us and our different personal situations and tolerances for risk, it is inevitable that many different choices will be made. But Governor J.B. Pritzker would like to make some decisions for us in the name of public health. Case in point: his new edict declaring which youth sports are deemed safe. As with many government decisions, this one is off the mark.
The governor put each sport into one of three risk categories—high, medium or low. With the stroke of his pen, Pritzker deemed low-risk sports safe to proceed, while high-risk ones are limited to training only. There can be no physical contact or games. This is the effective cancelation of these sports.
Some of the categorizations make sense. Tennis and track are deemed low-risk, while wrestling is deemed high-risk. Fair enough. But there are obvious errors in the government's classifications, and these will have enormous consequences on youth sports in Illinois.
Consider hockey. The governor deemed youth hockey a high-risk activity, meaning youth hockey teams across Illinois can engage in limited training only. This will mean no games—not even intra-squad games—for many hundreds of Illinois youth. For many rinks and teams, which operate at the break-even point, this will mean bankruptcy. The sum of the costs of this policy will be enormous.
And the classification is downright silly. To see this, compare hockey with basketball, which the governor proclaimed is less risky and therefore can proceed more normally. In basketball, players wear tank tops, sweat profusely and are constantly touching each other. In hockey, by contrast, players are dressed as if they are headed to outer space—no part of the body is uncovered on a youth hockey player. Contact is extremely limited. As a recent analysis by USA Hockey shows, for kids under 13, there is virtually no contact; and for older kids, it is rare. In terms of the risk of transmission, hockey is safer than basketball—and far safer than wrestling, to which it is compared.
In the absence of government control, rinks and hockey teams have already taken steps to reduce COVID-19 transmission risks. Parents are prevented from sitting in the stands and kids get dressed at home, reducing the time both in locker rooms and without masks. These precautions could be maintained in an abundance of caution, while letting kids exercise and compete. Several other states, such as Minnesota, Wisconsin and Michigan, are permitting youth hockey with these restrictions in place.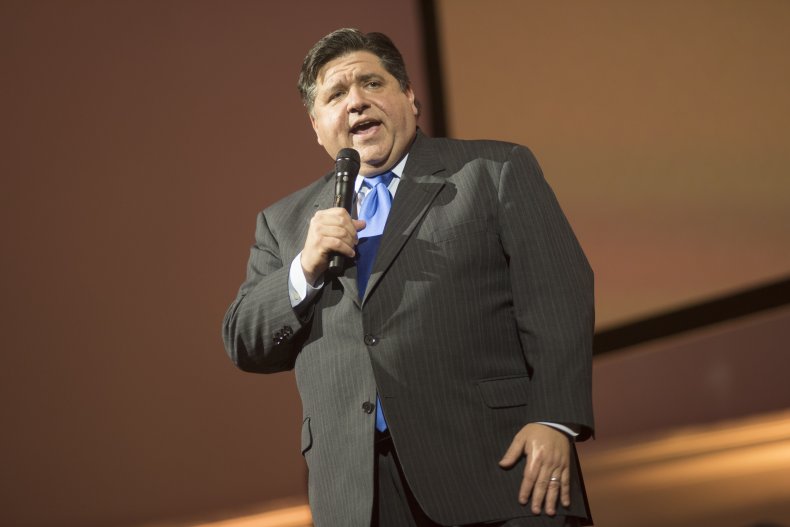 The evidence that hockey can safely go on is abundant. Recently, Chicago hosted a 200-team hockey tournament that attracted teams from all over the U.S. With sensible precautions, the tournament was a success—there were no hospitalizations or significant spreading reported. This is consistent with abundant evidence that, with the use of masks and frequent cleaning of hands and environments, risks can be reduced to acceptable levels. Since the implementation of these rules, there have been no recorded cases of patient-to-doctor or doctor-to-doctor transmission in several studies at children's hospitals.
There are two problems in Springfield preventing sensible policymaking.
The first problem is what the economist F.A. Hayek called the "knowledge problem." In an incredibly complex and diverse society, government necessarily acts with less than the optimal amount of information. To government bureaucrats, "contact" sports may seem all alike, and it make sense to lump together football, hockey and wrestling. But the people who know these sports intimately have devoted their lives to them and have information that may be able to be used to make them safe. It is very unlikely that Governor Pritzker could design an approach to reduce the risk at a hockey game; but tell the people that manage these teams and these rinks to develop a plan that will keep everyone safe, and they may be able to do it. We should give them the chance to try.
The second problem is what the French economist Frédéric Bastiat called the seen-unseen problem. Policymakers focus on the things they can see—the costs that are right in front of them. In this case, the thousands of Illinoisans that have prematurely died because of COVID-19. These deaths are tragic and should absolutely be part of the government's policymaking calculus. But Bastiat urged government to consider the unseen, as well: the children who cannot exercise or develop themselves, the harm to mental health, the teams and rinks that fail, and the opportunities that are lost. Across our society, the amount of loss that is unseen is steadily growing.
It is high time that our representatives in Springfield recognize that they don't have the knowledge or the perspective to issue commands about what risks we should all be taking. I trust the hockey directors, coaches, rink managers and parents, not the governor, to get this one right.
M. Todd Henderson is professor of law at the University of Chicago Law School.
The views expressed in this article are the writer's own.