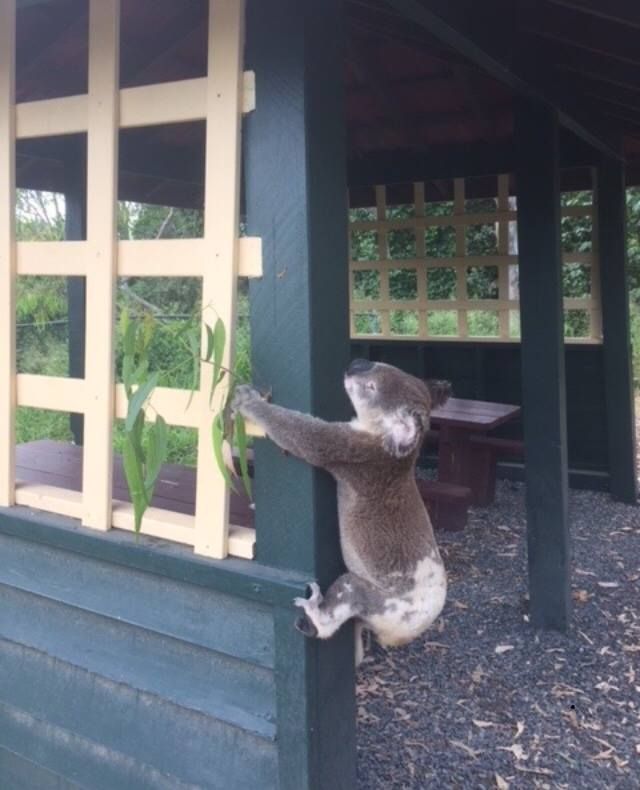 Australian authorities are investigating after a dead koala was found screwed to a post at Brooloo Park Lookout in Queensland on Wednesday.
Koala Rescue Queensland posted a photo of the dead animal on its Facebook page at 9:30 a.m. yesterday and pleaded that the public come forward with any information useful in catching the culprit.
"All is not as it seems in this photo," the animal rescue organization wrote. "This poor koala has been screwed to the pole with building screws, he is deceased, but whether or not he was when cruelly attached to the structure is unknown."
The Royal Society for the Prevention of Cruelty to Animals (RSPCA) has warned that the criminal responsible could face animal cruelty charges, reported the BBC.
The koala's cause of death has not yet been determined; however, its fur was covered in dry blood at the time of discovery.
Michael Beatty, a Queensland RSPCA spokesperson, confirmed that the organization has requested a postmortem to determine time and cause of death for the investigation.
"This is very disturbing," Beatty said, "whether or not the koala was dead, how somebody would think this was in some way humorous, when little kids go to that lookout area, is beyond me."
Social media has exploded with countless angry comments, condemning the perpetrator. The original post by Koala Rescue has already amassed 5,000 shares and is growing by the hour.
"Absolutely disgusting. How could anyone do this to our beautiful defenceless animals that God put on this planet for us to look after is incomprehensible. I hope they get caught and thrown into jail with the keys thrown away," Melbourne-based commenter Kate Hubbard wrote.
"What horrible creature could have done this? It's heartbreaking to imagine the suffering of this poor dear koala! It seems that there are some who look for new and horrific ways to be cruel to defenceless animals. This is sickening. May karma get a move on for this one," Rosemary Hislop added.
Under The Animal Care and Protection Act a general offence of cruelty carries a maximum penalty of $198,913 or three years imprisonment.
Severe cases are also covered by the Criminal Code Act 1899, which states a maximum penalty of seven years imprisonment.