Kobe Bryant Birthday: Facts to Celebrate the Basketball Legend's 41st Birthday
In his 41 years of life, basketball legend Kobe Bryant has racked up achievements few can even dream of accomplishing.
Kobe turned 41 on Friday, marking another busy year for the retired basketball player. Since his last birthday, Bryant co-wrote a book titled, "Legacy and the Queen," and welcomed a daughter.
Born in Philadelphia in 1978, he's the son of former NBA player Joe Bryant and Pam Bryant, who took the family to Italy in 1984. Kobe grew up in the European country before returning to America in 1991, where he attended Lower Merion High School in Pennsylvania. Yes, he can still speak fluent Italian.
While on high school's basketball team, they were state championships four times in a row and after high school, he went straight to the NBA.
During the 1996 draft, he was picked 13th and went to the Charlotte Hornets but was traded to the Los Angeles Lakers. He was the youngest player in NBA history at the time and as a Laker, Kobe won five NBA championships­, in 2000, 2001, 2002, 2009, 2010. He was also named All-Star MVP in 2002, 2007, 2009 and 2011.
In 2006, he scored 81 points, the second-highest number of points scored in a single game. Two years later, during the 2008 Olympics in Beijing, China, Kobe won his first gold medal. He won a second gold medal at the 2012 Olympics in London.
Kobe played his last game on April 13, 2016, and in 2017, the Lakers retired his jersey numbers during a halftime ceremony.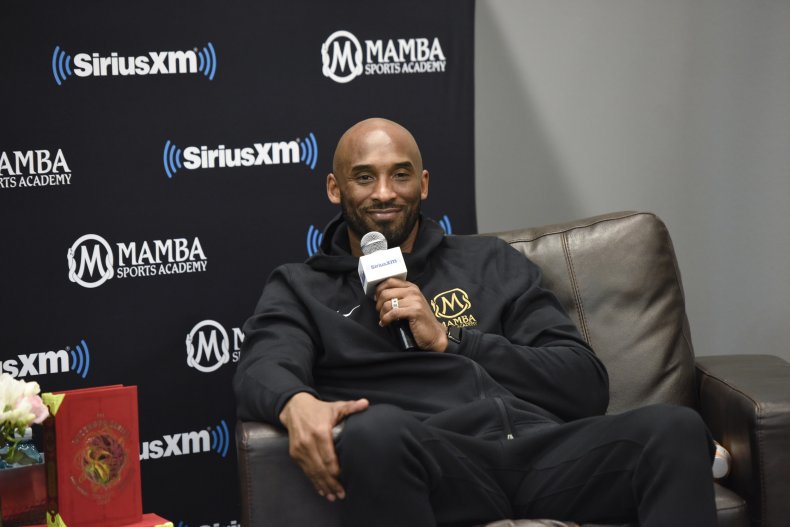 Aside from being one of the greatest basketball players in history, Kobe has multiple business ventures, as well. In 2014, Kobe Inc. made its first investment, an upstart sports drink called BODYARMOR.
"I want to be a part of something and if you want to be a true entrepreneur you have to put skin in the game," Kobe told ESPN at the time. "At this stage in my life, I don't have the interest in taking on any more endorsements."
He also formed Grannity Studios, an original multimedia content company focused on telling stories around sports. The film Dear Basketball, written by Kobe and released in 2017, won an Academy Award.
In 2001, Kobe married Vanessa Laine and the couple has four children together. Their first, Natalia, was born in 2003, Gianna was born in 2006 and Bianka was born in 2016. In June, they welcomed their fourth daughter, Capri.
"When I was thinking about what I was going to say, I figured this was the moment I had their undivided attention," Kobe told Jimmy Kimmel in 2018 about his daughters at the jersey retirement ceremony. "If I'm at home and I'm talking to them, they're not going to listen to a word I have to say, but now, in front of thousands of people they have to pay attention. So, therefore, I'm gonna talk to them about hard work and they can't just roll their eyes at me ... So, I stole that moment to teach them something."