Kobe Bryant Crash Photos Trial: Why His Widow Is Suing L.A. County
Jury selection is scheduled to begin Wednesday in Vanessa Bryant's invasion of privacy trial against the Los Angeles County sheriff's and fire departments. Bryant is suing the departments for allegedly sharing photographs taken of the remains of her husband, NBA star Kobe Bryant.
Kobe Bryant, his 13-year-old daughter Gianna and seven others were killed in a helicopter crash in January 2020. Vanessa Bryant filed her lawsuit in a federal court in September 2020. In her suit, she claims that photos of the crash site were shared by Los Angeles County employees in settings that were irrelevant to the investigation, including a sheriff's deputy allegedly showing images of her husband's corpse to bar patrons.
Bryant's lawsuit claims civil rights violations, negligence, emotional distress and violation of privacy. She is seeking unspecified millions in compensation.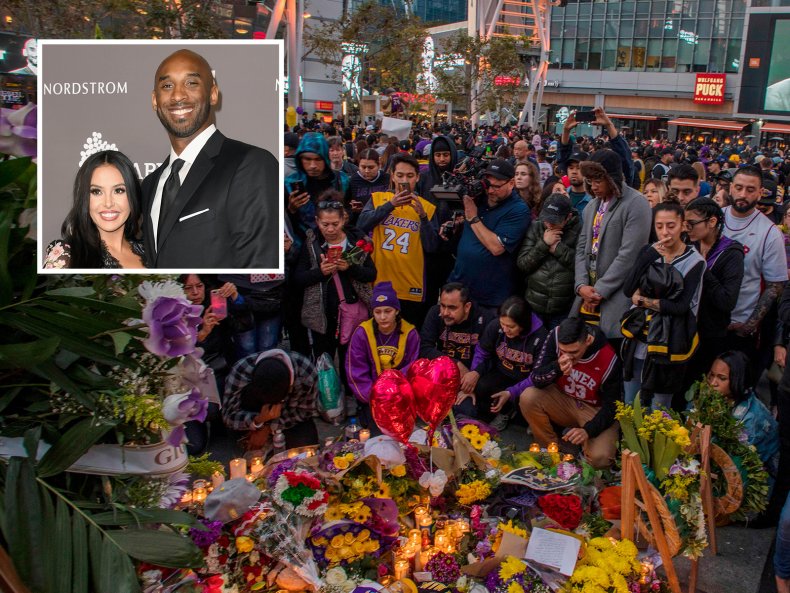 "Mrs. Bryant feels ill at the thought that sheriff's deputies, firefighters, and members of the public have gawked at gratuitous images of her deceased husband and child," the lawsuit states, according to Reuters. "She lives in fear that she or her children will one day confront horrific images of their loved ones online."
Los Angeles County countered that Bryant's emotional distress was caused by the deaths of her husband and daughter and not by the leaked photos. To prove the argument, the county last year sought to compel a psychiatric evaluation for Bryant, but a judge ruled against the request. However, she was ordered to turn over her mental health records.
Skip Miller, an attorney for a firm representing Los Angeles County, told CNN in a November 2001 statement that while the county feels "the deepest sympathy" for Bryant, the photos the county employees possessed were never "publicly disseminated."
Kobe Bryant's helicopter went down on January 26, 2020, in the Calabasas Hills west of Los Angeles. Results of an investigation by the National Transportation Safety Board (NTSB) concluded that the crash was caused by pilot error. The investigators said the crash was likely caused after the pilot flew into clouds in violation of federal rules and became disoriented.
CBSSports.com reported that within days of the crash, approximately 10 members of the Los Angeles Police Department had seen photographs taken of the site. The outlet also reported that a police officer had allegedly posted photos of Bryant's remains on social media.
In February 2020, the Los Angeles Times reported the Los Angeles County Sheriff's Department "quietly ordered deputies to delete any photos" of the crash scene after a citizen allegedly complained about a deputy showing "gruesome" images at a local bar. Deputies were reportedly told they would not be punished if they deleted photos, and the Los Angeles Times wrote that the department attempted to "keep the situation quiet for five weeks after the crash."
As a reaction to the photo leaks of Bryant's remains, California put a law into place in September 2020 that makes it illegal for first responders to take unauthorized photos of an accident or crime scene accident scene, according to the California State Assembly Democratic Caucus.
Newsweek reached out to Vanessa Bryant's representatives for comment.