Kobe Bryant Sends Message to Gordon Hayward to Inspire Celtic After Gruesome Injury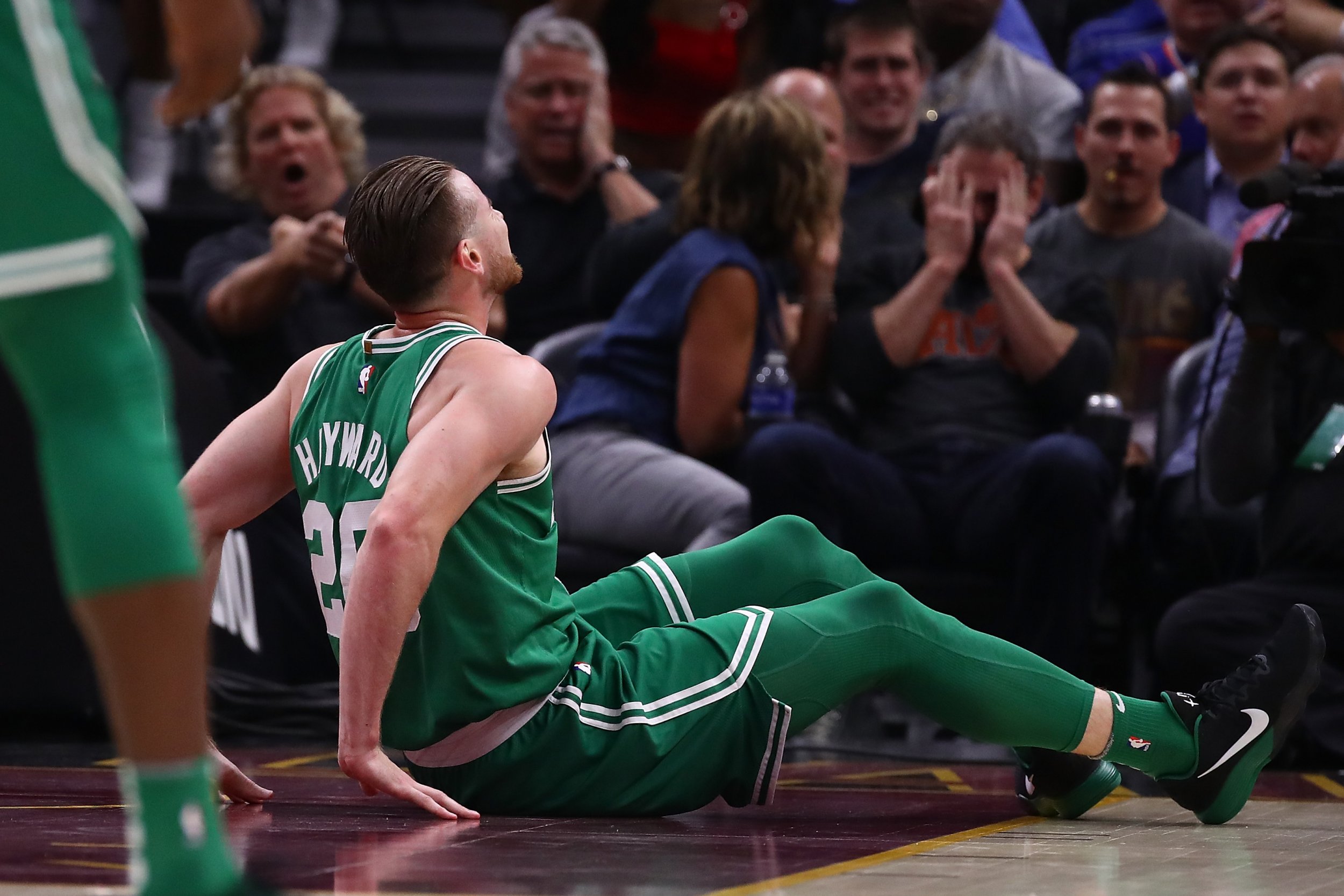 Retired Los Angeles Laker legend Kobe Bryant knows what it's like to suffer a debilitating injury and face the daunting path back to an NBA court. He famously came back from an Achilles injury toward the end of his NBA tenure, never quite regaining his old form.
Bryant Wednesday offered his thoughts and advice to Gordon Hayward, the star Boston Celtics forward who suffered a gruesome leg injury just minutes into his first game with his new team. Hayward's leg was contorted after it got stuck underneath his body after a collision during an alley-oop attempt. It's believed he dislocated his ankle and fractured his tibia. It seems unlikely Hayward will return this season.
Bryant posted a message for Hayward to Instagram, seemingly aiming to inspire the All-Star. Alongside a photo of Hayward, Bryant advised him to, "Be sad. Be mad. Be frustrated. Scream. Cry. Sulk." But then advised that during the long journey of recovery "reality gives nothing back and nor should you."
Here's what Bryant wrote in full, via his Instagram:
"Be sad. Be mad. Be frustrated. Scream. Cry. Sulk. When you wake up you will think it was just a nightmare only to realize it's all too real. You will be angry and wish for the day back, the game back THAT play back. But reality gives nothing back and nor should you. Time to move on and focus on doing everything in your power to prepare for surgery, ask all the questions to be sure you understand fully the procedure so that you may visualize it in your subconscious while being operated on and better the chance of it's success. Then focus on the recovery process day by day by day. It's a long journey but if you focus on the mini milestones along the way you will find beauty in the struggle of doing simple things that prior to this injury were taken for granted. This will also mean that when you return you will have a new perspective. You will be so appreciative of being able to stand, walk, run that you will train harder than you ever have. You see the belief within you grow with each mini milestone and you will come back a better player for it. Best of luck to you on this journey my brother #mambamentalityalways."
At least in the moment, the Hayward injury seemed as horrific as any since Paul George had to be wheeled away from a Team USA practice in 2014 after he collided with the stanchion that holds up the hoop. Players immediately knew it was bad. George was among the many NBA stars to offer his condolences to Hayward, tweeting "God bless you bro @gordonhayward ! help him thru this god!"
Hayward was one of the prized free agents this offseason and left the Utah Jazz to join his old Butler College coach Brad Stevens in Boston. In a bit of small consolation, Yahoo reported officials in Boston were cautiously optimistic that the injury seems to have been a clean break—he "may have avoided something catastrophic."
As Bryant writes, there will be a series of challenges to overcome before Hayward returns to the court, but hopefully the former Laker is right that the injured star will "come back a better player for it."