Video: Kobe Bryant Probably Knew Lakers Would Lose to Warriors So He Didn't Wait to Find Out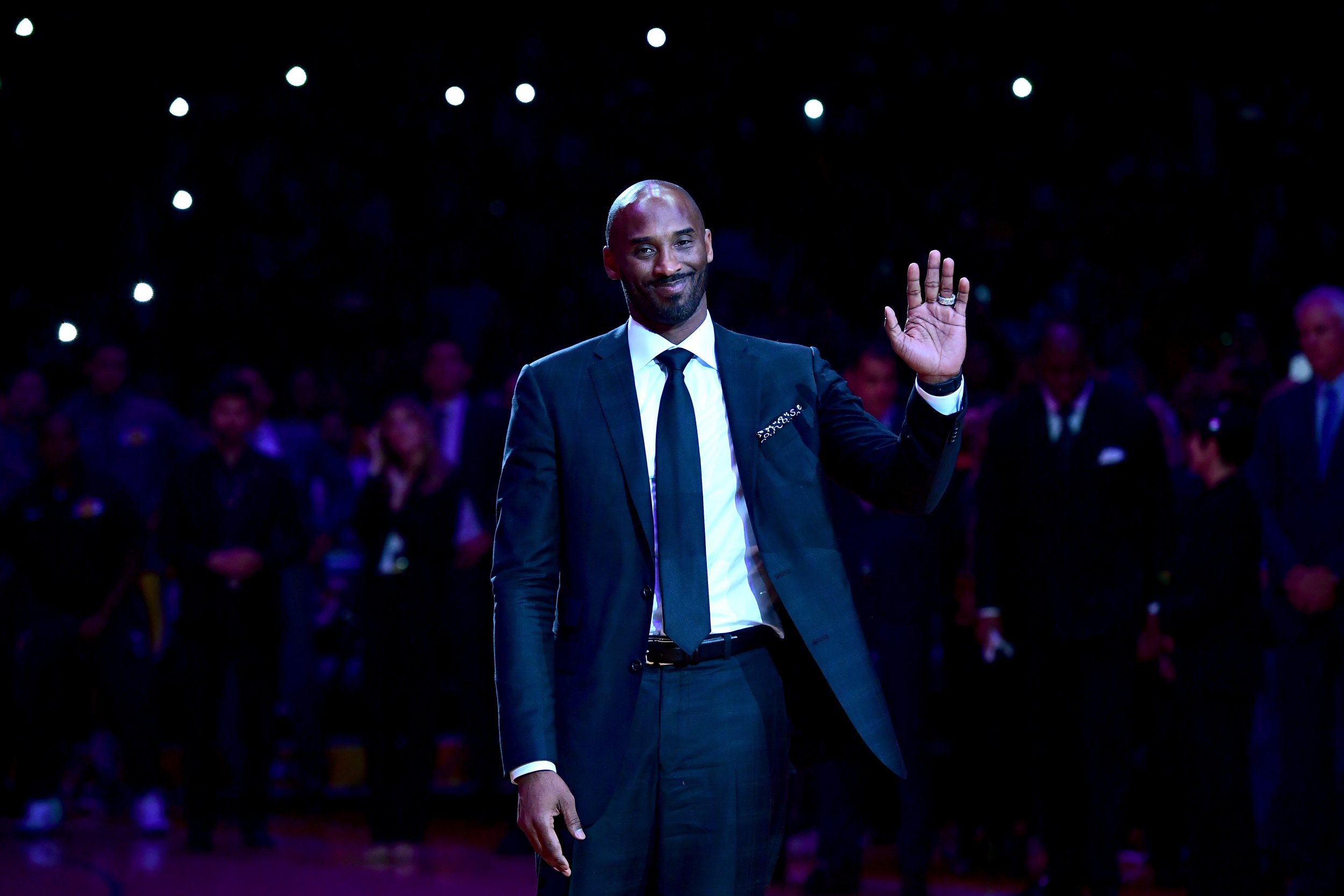 Kobe Bryant's Hall of Fame career for the Los Angeles Lakers was elevated to iconicness, time and again, by his ability to deliver in the clutch. The young Lakers that Bryant left behind following his retirement may one day reach that level.
But they're nowhere near yet. The Lakers played the Golden State Warriors hard on Monday night at Staples Center, taking the reigning and defending NBA champion to overtime before falling 116-114. Lonzo Ball, the man-boy the Lakers hope will eventually fill Bryant's impossible shadow, had 16 points, six rebounds and six assists. Kyle Kuzma scored 25; Brandon had 19. The baby Lakers scared the mighty Warriors.
The Lakers of Bryant's prime, of course, would have finished off a game like this. The 39-year-old had both his Lakers numbers, 8 and 24, retired on Monday night during a halftime ceremony in a first for the NBA. No player has ever had two numbers retired before. "I kind of go back and forth," Bryant said in quotes reported by The Guardian when asked which period of his career he preferred. "But 8 has something that 24 will never, ever, ever have, and that's the ability to grow hair."
"It's about embodying the spirit that exists in those jerseys up there and carrying this organization forward, so that the next 20 years is better than the past 20 years," Bryant said of the current crop of Lakers, who dropped to 10-18 on the season with Monday night's loss.
For most of the game, the 2017 Lakers did a good job of convincing Bryant that the future will be rosy. For the second time this season, they pushed the Warriors into territory Steph Curry and his starry cast of teammates aren't used to, at least during the regular season. "It was definitely different," Ball told the Los Angeles Times. "From the start when we pulled up to the arena… I'd never seen nothing like it."
Maybe Bryant's presence pushed Ball and his supporting cast beyond their limits, for one night at least. Perhaps symbolically, though, Bryant wasn't there at the end. He left between the end of the fourth quarter and overtime, according to the L.A. Times . The Lakers weren't quite clutch enough, in the end. Perhaps, though, they had already impressed Bryant enough.