Happy Birthday Gigi—On Gianna Bryant's Birthday People Around the World Remember Kobe's Little Girl
On Friday, people honored Gianna Bryant, daughter of NBA superstar Kobe Bryant, on what would have been her 14th birthday.
Gianna "Gigi" Bryant was Kobe and Vanessa Bryant's second daughter. She died in the January helicopter crash in Calabasas that also killed her father and seven others.
Born May 1, 2006, Bryant was already an avid basketball player by the time she turned 13. Her team was coached by her dad and she'd earned the nickname "Mambacita," after Kobe's "Mamba." According to E News, Bryant's talent was praised by some of her favorite players like WNBA star Gabby Williams. During a 2018 interview on Jimmy Kimmel Live, Kobe told the late-night host that Gigi was destined for greatness and would carry on his legacy. "The best thing that happens is when we go out and fans will come up to me, and she'll be standing next to me and they'll be like, 'Ay, you gotta have a boy. You and V gotta have a boy, man. You got somebody to carry on the tradition, the legacy.' She's like, 'Oy, I got this,'" he told Kimmel.
In April, the WNBA included Bryant, along with her Mamba Academy teammates Alyssa Altobelli and Payton Chester who were also killed in the crash, as honorary draft selections. "While it brings us pain not to see their dreams come to fruition, I'm grateful and proud to announce them tonight as honorary draft picks," WNBA commissioner Cathy Engelbert said during the virtual draft.
Vanessa Bryant shared an emotional post for her daughter's birthday. "Mommy loves you more than I can ever show you. You are part of MY SOUL forever. I miss you so much everyday," she wrote. "I wish I could wake up and have you here with me. I miss your smile, your hugs and your giggles. I miss EVERYTHING about YOU, Gigi. I LOVE YOU so much!"
Fans on Twitter wished Bryant a happy birthday, mourning her loss at a young age. "Now I'm really crying. Happy Birthday Gigi! Rest in heaven sweet baby girl," Gulf Coast Today host Amanda Booz tweeted."You are missed by so many and congratulations on your honorary draft into the @WNBA. I'm forever inspired by you and Kobe's legacy!"
Professional athletes also paid tribute to Bryant, including NFL tight end Brandon Barnes and New Zealand Breakers point guard R.J. Hampton, who has a tattoo of Kobe and Gigi.
Fans wished Gigi a happy birthday, sharing photos, clips and montages of the young basketball player. Many wrote "Mambacita forever" in honor of Bryant. "It's such a beautiful day out here in Houston. The sky is clear. The sun is magnificent. It's cool but not too cold. It probably feels a lot like L.A. right now. Happy Birthday GiGi," one fan wrote.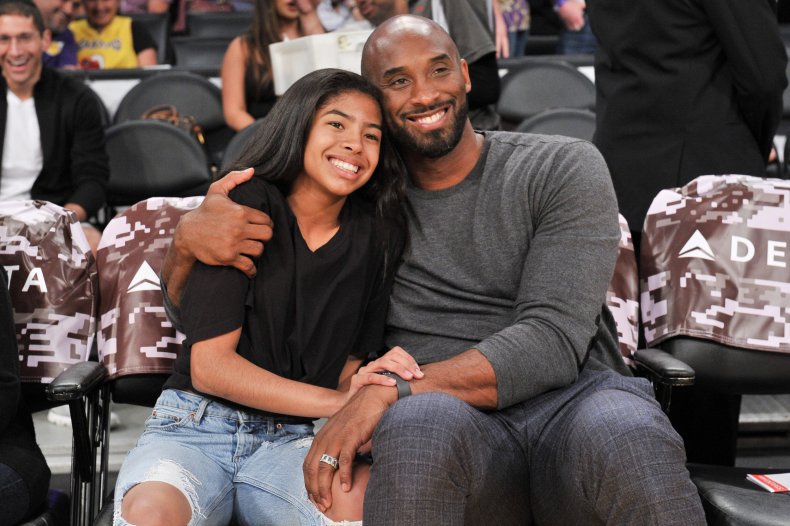 Update: This story has been updated to include Vanessa Bryant's Instagram post.