The End of an Era: A Requiem for the Kobe-Shaq Feud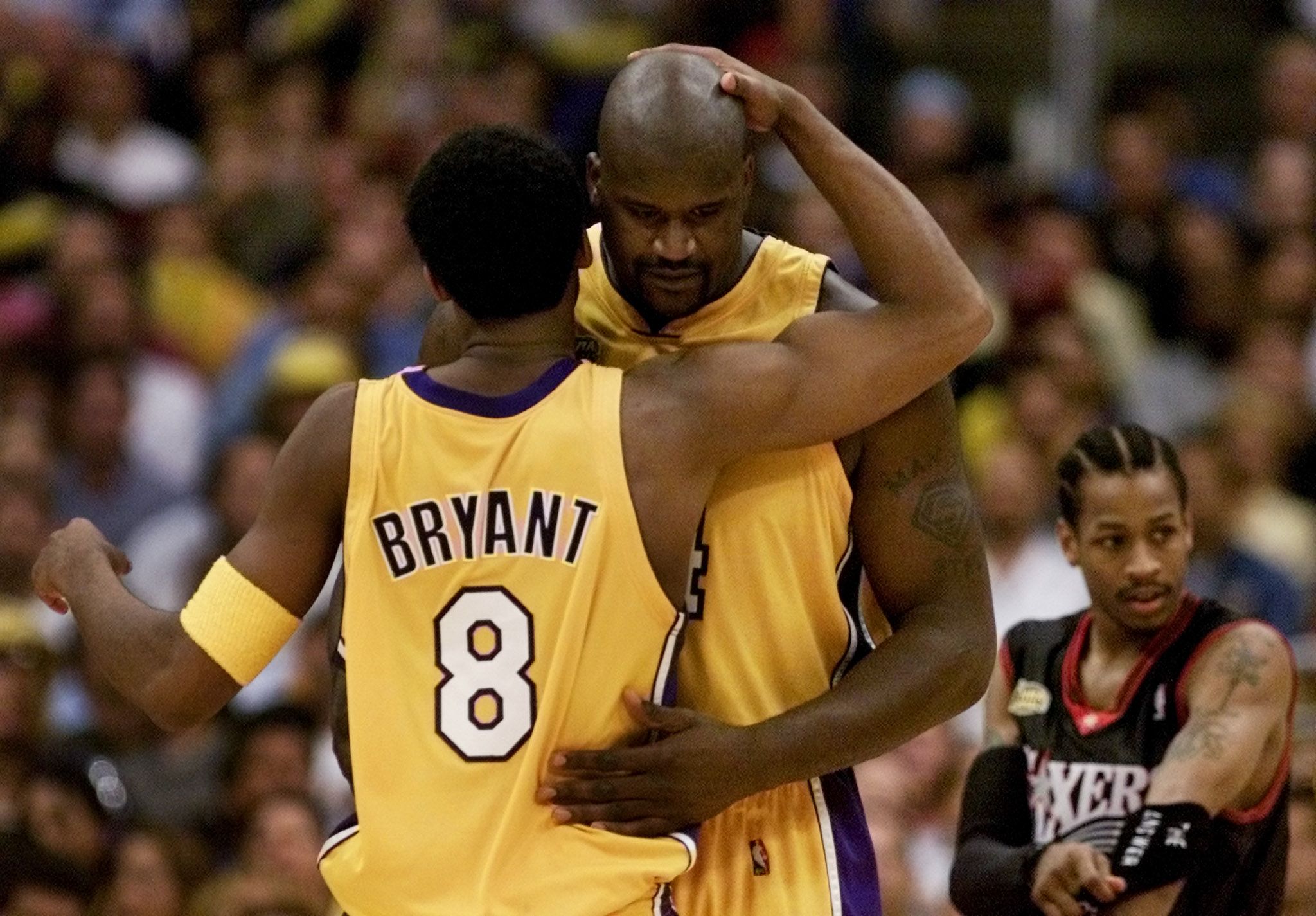 This week will forever be remembered as the end of an era. We have all been witness to one of the great cease-fires in the history of civilization.
More heartfelt than the Christmas truce of 1914, more long-awaited than VE-Day or the Treaty of San Francisco, and more likely to prove factual than Dubya's famous proclamation of "Mission Accomplished," the end of an ongoing war between NBA basketball players Shaquille O'Neal and Kobe Bryant has been officially, diplomatically and permanently sealed on Shaq's podcast. For now.
A newly recorded episode of The Big Podcast, hosted by the retired NBA center and current TNT television personality, features an appearance from Bryant during which the two discussed their regrets about the feud. The podcast will officially air on Monday, but ESPN has already obtained several key quotes, indicating that the two legendary Lakers basketball players have forgiven each other.
"A lot of stuff was said out of the heat of the moment," O'Neal said, according to ESPN.
"Here's the thing, though," said Bryant. "When you say it at the time, you actually mean it, and then when you get older you have more perspective, and you're like holy s**t. I was an idiot when I was a kid."
The first (convincing) public show of reconciliation since their split, the podcast marks the end of the Shaq-Kobe feud, which has its own Wikipedia page.
Bryant and O'Neal were the greatest tandem in basketball since Michael Jordan and Scottie Pippen. As teammates for the Lakers, they won three consecutive championships from 2000-2002. In 2001, they rampaged through the NBA playoffs, losing only one game.
But there was trouble in paradise. Shaq, who joined the team in 1996 after leaving Orlando in free agency, felt that he was the franchise's cornerstone. In 2003, he started to demand a larger salary, all the while openly referring to himself using names like "Superman," "The Big Diesel" and even "The Big Aristotle." He became famous in L.A. outside of basketball for his gregarious personality and interests in acting and music.
The ascendance of Bryant, who was drafted as a teenager after an illustrious high school basketball career, led to questions over who was truly the team leader. No slouch in the ego department himself, Kobe invented the phrase "taking my talent to [place]" and somehow convinced Brandy to accompany him to his high school prom.
Much like his idol Jordan, Kobe often clashed with teammates as a result of his relentless competitiveness.
Before long, things truly got out of hand. Bryant was accused of raping a woman in Colorado in 2003, though the case was eventually dropped. Bryant publicly admitted to adultery, but maintained that the encounter was consensual. While fighting the case, he helped lead the Lakers to the 2004 NBA Finals. With team chemistry already an issue from the beginning of the season, the Lakers imploded against the Detroit Pistons in what is widely regarded as one of the most surprising outcomes in league history.
At that point, the Shaq-Kobe feud was already well-known. In practices, Bryant accused Shaq of caring more about money than the team and criticized his conditioning. Shaq became so incensed by Bryant's attitude that he actually threatened to murder him, according to a Lakers PR representative.
Eventually, Lakers management split the team up, sending Shaq to Miami.
The feuding did not stop once the two were separated. In 2004, it was revealed that Kobe had compared his sexual assault case to other incidents involving Shaq while speaking to Colorado detectives. He alleged that Shaq often paid "hush money" to women "for situations like this," and expressed regret that he did not do the same. Once those statements became public, first in the Los Angeles Times and then on ESPN, Shaq denounced Kobe, denying that the two had ever been friends.
Then, while freestyle rapping at a club in Miami, Shaq blamed Kobe's "ratting" for his divorce, and requested that his former teammate "tell me how my ass tastes." The rap stands as one of the great unscripted disses in history.
The phrase "tell me how my ass tastes" became famous among basketball fans, especially ESPN columnist Bill Simmons. Simmons maintained that the feud was an ongoing motivation in the career moves of both players, and poo-pooed the notion that they had resolved their hostilities after an appearance together at the 2009 All-Star Game. Simmons wrote that after winning a title in 2010, Kobe unleashed an expletive-laden victory speech in the Lakers locker room blasting his former teammate, and told reporters "I got one more than Shaq! You can take that to the bank."
Up until this week, the two would still occasionally trade barbs in interviews. But now that Shaq has retired from the game, and Bryant is struggling with injuries on a lottery team, their epoch-defining NBA beef is unlikely to come up again.