Kobe Still Doesn't Get the Point; Ends Career a Free Throw Shy of Hallowed Ground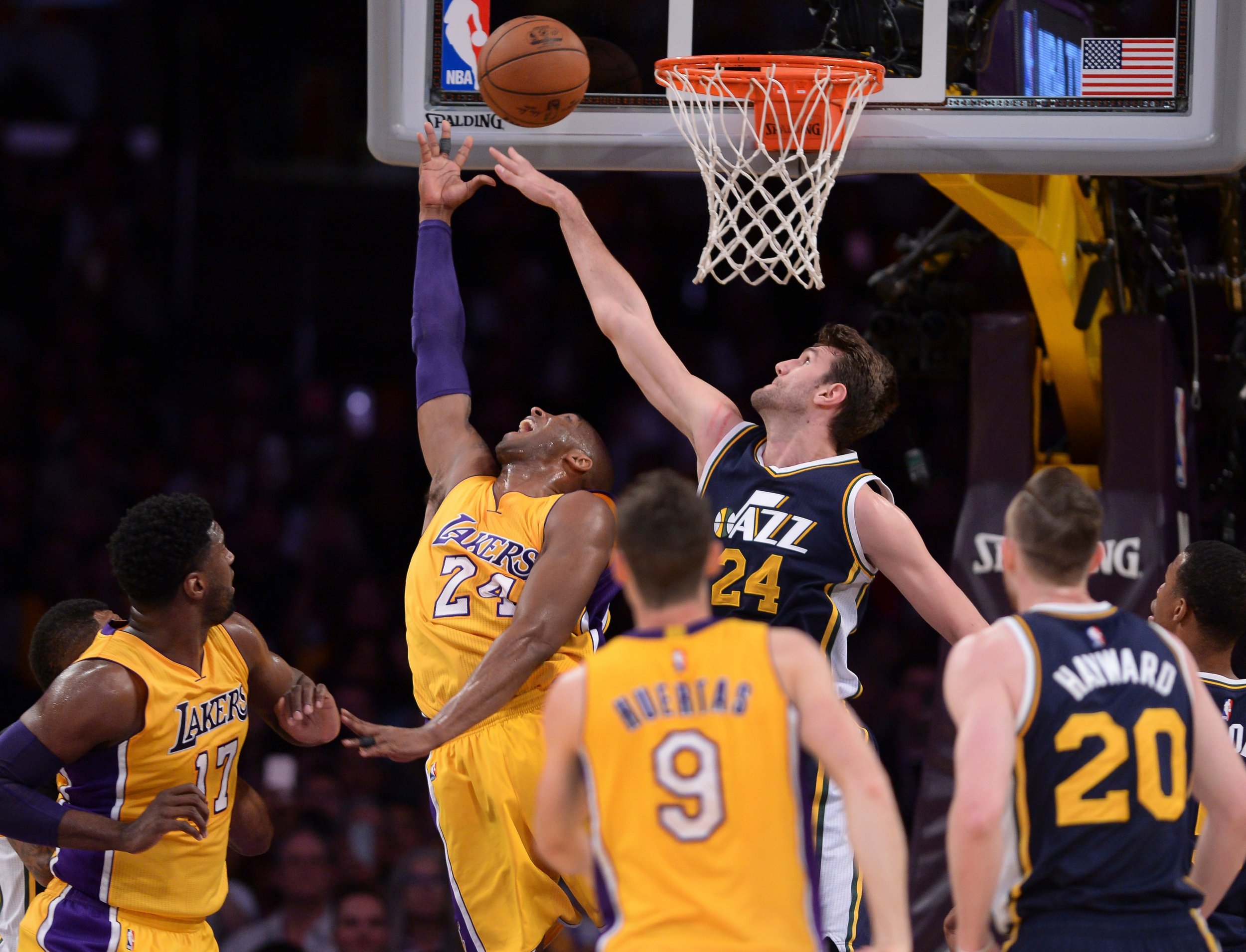 On Wednesday's edition of ESPN's Around the Horn, someone joked that it would be worth watching Kobe Bryant play his final game later that night simply to see whether he would score 67 points "because that's what he'll need to average exactly 25 points per game for his career."
Mamba came damn close, dropping 60, which will forever mathematically keep him one point shy of having averaged 25.00 for his career.
First, the math. Bryant entered the 1,346th and final game of his career with 33,583 points, for a scoring average of 24.96877 points per game. Or, to round up to two places to the right of the decimal, as Basketball-Reference.com does, 24.97 points per contest. Kobe had entered his 20th and final season averaging more than 25 points per game, but scored at just above a 17-point clip this season. In fact, he needed a 34- and 35-point game in the season's final 10 days just to put himself in position on Wednesday to have a shot at the 25.00 mark.
But, if there is one thing Kobe was born to do, it's take shots. He attempted 50 against the Utah Jazz, who were doing a worthy impression of the Washington Generals, on Wednesday night, the most in NBA history since Wilt Chamberlain retired (the Big Dipper attempted 63 in his 100-point effort vs. the New York Knicks in 1962). Bryant missed his first five shots, but then settled into a scoring groove. He had 37 points when the fourth quarter began, but the bucket binge began in earnest in the final 3:32 of his storied career.
The Lakers trailed the Jazz, who had been eliminated from playoff contention earlier in the night, 93-84 with 3:32 remaining. Kobe, who had 45 points at this time, went to work. As ESPN2 announcer Mike Tirico wondered aloud if Bryant would reach the 50-point plateau (Was there ever any question?), Mamba went on a one-man 15-2 run, going five for five from the field, including one three-pointer, and four for four from the free throw line.
The Lakers won, 101-96. When the confetti had finally stopped falling and Kobe had finished embracing ex-Laker teammates on the court at Staples Center, a quick tabulation showed that after 1,346 games, Bryant now had 33,643 points. Do the division and his career scoring average reads 24.994799 points per game.
If the digit three places to the right of the decimal had been "5" or greater instead of "4," statisticians placing Bryant's scoring average in NBA record books would have rounded up to show it as 25.00. Because it is 4, however, Bryant's career mark will be 24.99 points per game. If Kobe had only scored one more point last night, or one more point in his entire career, the average would have read 24.9955, which would have been rounded up to 25.00.
Consider how elusive the 25.00 mark in the NBA is: Only nine players in league history have retired with a scoring average at or above that mark, the most recent being Karl Malone, at 25.02. As a means of comparison, the ninth-highest career batting average in Major League Baseball history is .3421, which belongs to Babe Ruth. Kobe began his career wearing the number 8, and then switched to 24. Now we may also think of him as number 24.99.