'The Kominsky Method' Season 2 Cast: Why Original Sandy's Ex-wife Actress was Recast as Kathleen Turner
The Kominsky Method Season 2, which is streaming now on Netflix, saw a major movie reunion as Michael Douglas was reunited with Kathleen Turner, playing his character's Sandy's ex-wife Ruth after the pair played a couple in 1984's Romancing the Stone, 1985's The Jewel of the Nile and 1989's The War of the Roses.
However, the Netflix series' casting was almost very different. When Season 2 casting was first announced in February 2019, Murder on the Orient Express actress (and Angelina Jolie's godmother) Jacqueline Bisset was due to play an earlier version of the Sandy's ex-wife character. The role, which was then named Gabrielle, was described by Deadline as: "Mindy's (Sarah Baker) mom and Sandy's (Michael Douglas) French ex-wife who delights in still being able to push the buttons of her ex-husband."
A spokesperson for the show told Newsweek: "She [Bisset] was cast early-on, but then the role was changed to no longer be French, so the producers went in a different direction," while a Variety article cited, "creative changes," that led to the character being changed.
Exactly why the producers changed their minds has not been revealed, but interviews with Michael Douglas have hinted that he may have had something to do with the change. For example, an Entertainment Weekly article about Turner's casting said that Douglas, "had only one person in mind for the role: Kathleen Turner."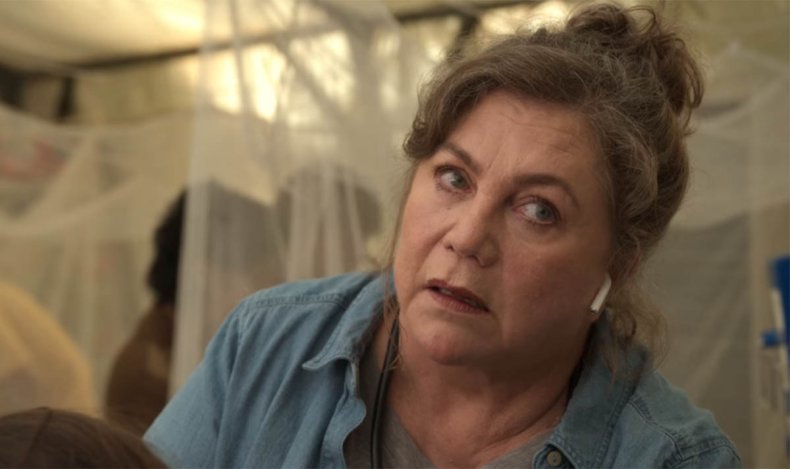 Douglas himself adds in the piece: "When I saw the part that [series creator Chuck Lorre] had written, it just reeked of a kind of a War of the Roses divorce, and she's just so good, I was just so happy she said yes."
Turner's role in the final episode of Kominsky Method Season 2 also reunites the pair with Danny DeVito, who also appeared in all three of the films they made together.
In a September 2018 interview with ABC News, Turner revealed that she and Douglas "almost" had an affair while filming Romancing the Stone. She said: "I wanted to...I thought we were falling madly in love...and he was separated from his first wife, and I was unattached. But then Diana, his wife, flew down to Mexico and made it clear that they were...still married."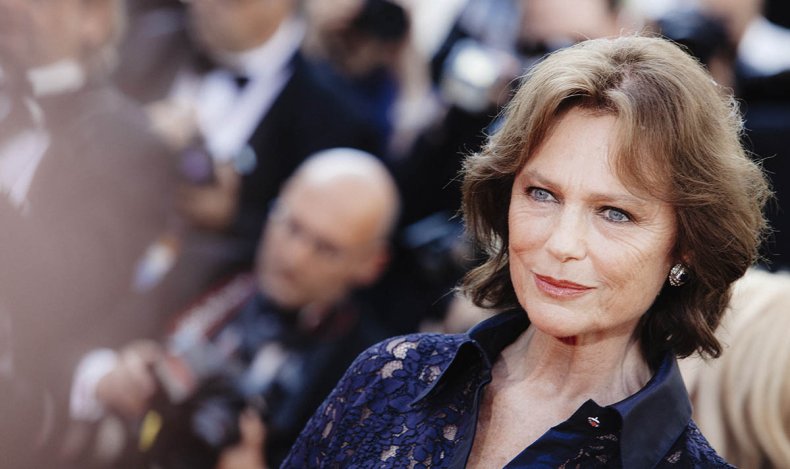 She also cited the film as one of her favorite roles, saying: "I think it was some of the most fun I had...I was back in South America where I grew up." (Turner's father worked in the Foreign Service and she was partly raised in Venezuela.)
The Oscar-winning actress is also due to star in another Netflix project this year, with Turner to appear in an episode of anthology series Dolly Parton's Heartstrings, each episode of which is based on a song by the songwriter, coming to the streaming service in November 2019.
The Kominsky Method Season 2 is streaming now on Netflix