'The Kominsky Method' Season 2 Cast: Who Stars in the Netflix Show?
The Kominsky Method Season 2 is airing now on Netflix, with new actors joining the cast to star alongside Alan Arkin and Michael Douglas. Jane Seymour is among the new stars of the Netflix show, which will also feature Nancy Travis, Sarah Baker and Oscar winner Kathleen Turner.
Who is in the cast of The Kominsky Method Season 2?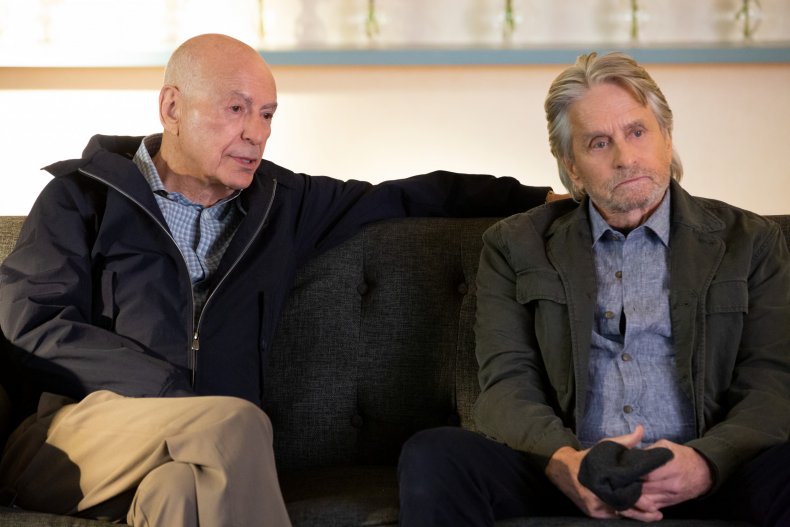 Sandy Kominsky, played by Michael Douglas
Oscar winner (best actor for Wall Street) returns as elderly actor and acting teacher Sandy Kominsky, a role which won him a Golden Globe in 2018.
Norman Newlander, played by Alan Arkin
Arkin, best known for Glengarry Glen Ross, Edward Scissorhands and Little Miss Sunshine (for which he won an Oscar) is also back as Sandy's misanthropic agent Norman. Speaking to CBS Local, actress Sarah Baker teased of his character: "In the first season its pretty sad he's lost his wife and in the second season he's stepping into romance again, so you get to see him in prime Alan Arkin hilarity again."
Mindy Kominsky, played by Sarah Baker
Young Sheldon and Big Little Lies star Sarah Baker is also back as Sandy's daughter and business partner Mindy, who in Season 2 will be embarking on a relationship with a man the age of her father.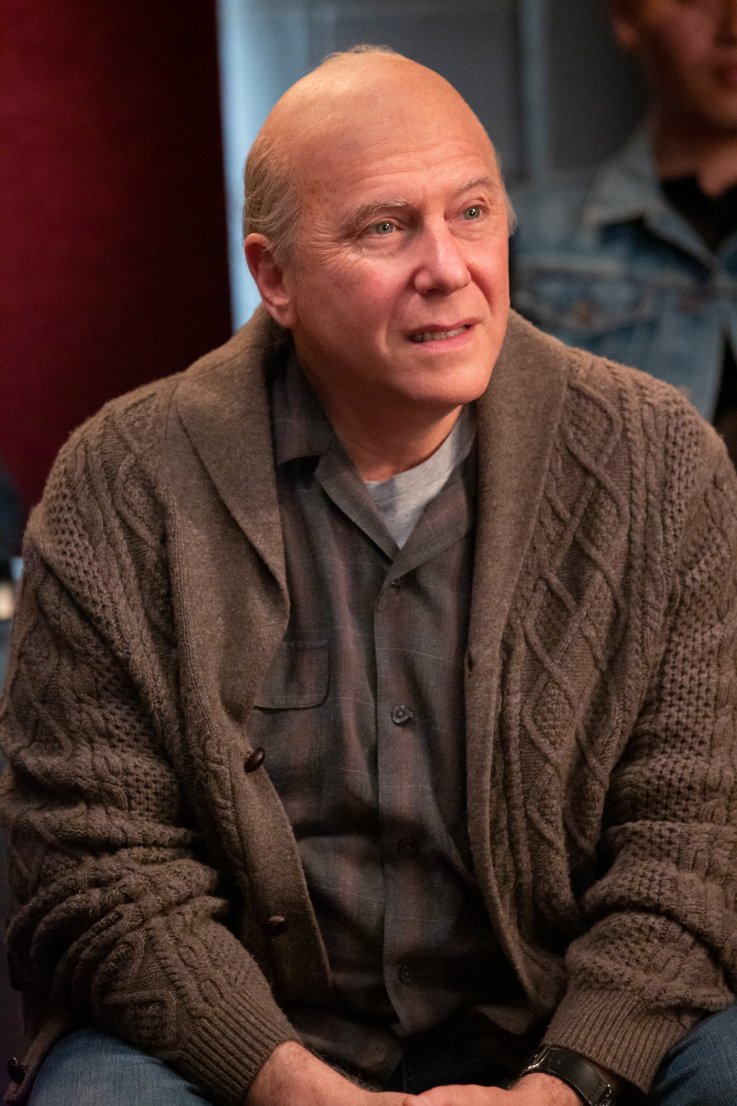 Paul Reiser in "The Kominsky Method" Season 2
Netflix
Martin, played by Paul Reiser
The older man Mindy begins dating is Martin, a high school teacher played by veteran Paul Reiser, star of Mad About You, Aliens and Stranger Things. Speaking to LifeMinute, the actor said of his role: "After years and years of dating younger women, [Sandy] finally gets to see what it's like when his daughter hooks up with an old guy. They graciously said 'we're going to make you look older' because apparently [I'm] too youthful."
Lisa, played by Nancy Travis
The Kominsky Method Season 2 sees Nancy Travis, star of So I Married an Axe Murderer and Last Man Standing, play Lisa, one of Sandy's best students at the acting school.
Madelyn, played by Jane Seymour
Among the new Season 2 characters is Madelyn, a woman Norman had a passionate love affair with five decades ago that he rekindles his relationship with. She is portrayed by Jane Seymour, the two-time Golden Globe-winning star of Dr. Quinn Medicine Woman, East of Eden and Bond film Live and Let Die.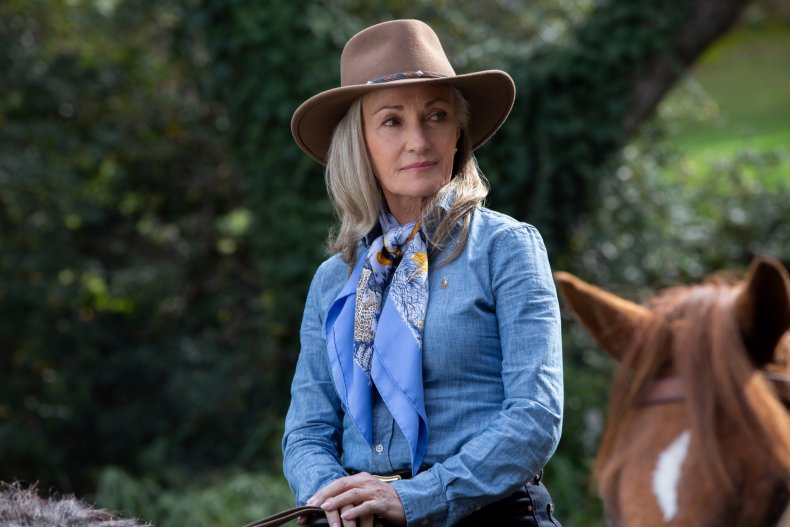 She told Hello: "I wear a short grey wig and I look so different that Michael didn't recognize me. He said: 'Hello, my name's Michael,' and I replied: 'I know – it's Jane, and you've known me for 40 years!'"
Ruth, played by Kathleen Turner
In Season 2, Episode 2, we meet Sandy's ex-wife, played by his three-time former co-star Kathleen Turner. In an interview with the AV Club, Douglas said of casting her: "I was talking about casting and I said, 'How about Kathleen Turner?' We had already written this scene which had this War of the Roses tone to it which me and Kathleen did so it was great and it was a reminder what it's like when you work with actors before, you have the same sense of rhythm."
Speaking of the relationship between Ruth and Sandy, he added: "They have this interesting relationship for exes where they're slugging it out but there's still honesty underneath... but also it tells you why he never got married again!"
The Kominsky Method Season 2 is streaming now on Netflix.